What Jobs Can You Get with a Health Information Management Degree?
In terms of employment trends, the burgeoning field of health information management offers a lot of opportunity. This educational track combines two fields that are very much in demand: healthcare and tech. By pairing the two, health information management graduates potentially qualify for a wide range of potential job options that are in consistently high demand. Below are just a few of the jobs you might pursue with just an associate's degree in this field.
Health Information Management Professional
These workers' primary task is to digitize and safeguard medical documentation, making it easy to understand and impossible to access without proper permissions. This means entering the contents of each patient's forms into the computer system, and then keeping that individual's file correct, up-to-date, and ready for safe transmission to any institution that requires it. There's a lot of checking and double-checking of facts involved, as well as some transcription, billing, and medical coding duties.
These jobs may be largely routine, but they aren't easy. Dealing with sensitive medical information requires a lot of discretion and self-censure; you must keep all patients' information confidential, so no idly chatting about it or leaving files out in the open. You must be excellent at consistently following established procedure, detail-oriented enough to ensure that everything you are entering is accurate and all necessary forms are accounted for, and tech-savvy enough to keep on top of new features and updates.

Managerial Roles
The day-to-day work of health information management professionals is very important, but for people with the right qualities, there's even more to the field than that. Most employers in the healthcare industry also need workers to do things like coordinate teams, sit on committees, and be a trustworthy health information liaison for different departments within your company. They're also expected to have superior knowledge of medical terminology and the legal and ethical restrictions of their practice.
These roles are great for health information professionals who enjoy their work but want to broaden their horizons a little more. They get to take on extra challenges related to their usual work without leaving it behind entirely, and work with other people on a more regular basis, too. Graduates interested in this kind of role should consider getting a full bachelor's degree and/or a Registered Health Information Administrator credential on top of their degree to make themselves a more attractive candidate.
Medical Research Analyst
These professionals also work with the health data of patients, but in a less direct way – rather than being primarily responsible for record keeping, they take that data and use it to look for predictable patterns they can use to help guide their company's operations. Since these workers typically don't have access to controlled data that would let them test the effects of certain occurrences in isolation, they aren't true researchers, but they play a similar role for organizations like corporate insurance and biomedical device firms that need to rely on existing information.
People who are good at crunching numbers, making graphs, and presenting information to other are particularly suited for this kind of work. So are people in this field who prefer their daily work to be a little less routine – rather than constantly doing rote tasks like filing and upkeep, analysts do their best to discover new things every day. You'll generally need some experience in the field overall before you can move into this specialized area, though.
Chief Information Officer
A company's Chief Information Officer (CIO) is the person ultimately accountable for all its IT infrastructure, staff and overall needs. In companies with enough resources to have many middle managers handling some of these duties too, CIOs also help guide the direction of the company's technological evolution – things like introducing automation or developing a complementary mobile app – by working with their other C-level peers. As technology becomes more important in the world at large, so does the already immense impact of this position.
Executive positions like these are reserved for the truly ambitious and take a lot of work and dedication to achieve – after all, you're at the top of the company ladder at this point. You have to start somewhere, though, and health information management graduates have many transferable skills through their work with data.
Are you interested in the fast-paced world of health information? If you want to earn an Associate of Applied Science Degree in Health Science with a Focus in Health Information Management, consider ECPI University for your education. For more information on this exciting degree program, connect with an admissions advisor today.
It could be the Best Decision You Ever Make!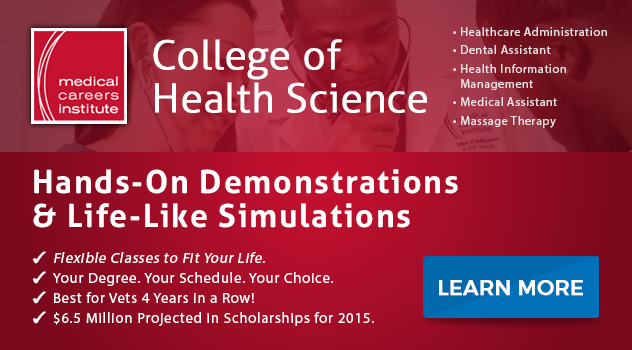 DISCLAIMER – ECPI University makes no claim, warranty, or guarantee as to actual employability or earning potential to current, past or future students or graduates of any educational program we offer. The ECPI University website is published for informational purposes only. Every effort is made to ensure the accuracy of information contained on the ECPI.edu domain; however, no warranty of accuracy is made. No contractual rights, either expressed or implied, are created by its content.
Gainful Employment Information – Health Information Management - Associate's
For more information about ECPI University or any of our programs click here: http://www.ecpi.edu/ or http://ow.ly/Ca1ya.