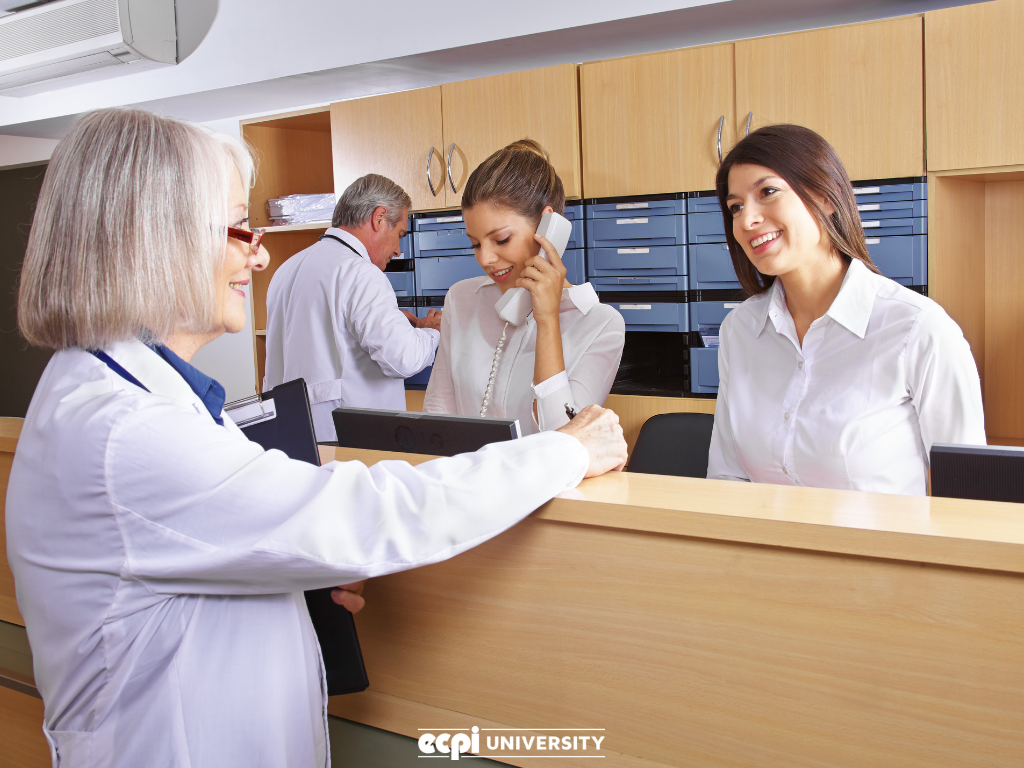 What Can You Do With a Health Administration Degree?
Health care administrators, sometimes referred to as health care managers and health services managers, direct all hospital operations and health systems. Their main responsibility is to facilitate programs, services, budgets, staff, management functions, and relationships with other organizations.
Unlike clinicians, as a health administrator, you won't deal directly with patients on a daily basis. Instead, you will help in shaping important policies, make vital changes, and lead the health organization to improve the health care system to serve individual patients better.

Reasons Why You Should Consider Becoming a Healthcare Administrator
You'll Play an Important Role in the Community
Those who work in the healthcare industry are considered valuable members of the community because they dedicate their lives to healing others. As a healthcare administrator, you could gain a reputation and you might be able to make a difference in different ways. What's more, hospitals and healthcare facilities often employ several people. Therefore, you could be credited with employing, protecting, and managing the jobs of several employees.
You'll Have the Chance to Make a Difference
Although you may think that only doctors and nurses do good, the truth is that they wouldn't be able to perform if it weren't for the assistance of managers and other executives. As a healthcare administrator, you will ensure that the hospital and other healthcare organizations remain efficient, organized, and on budget. Most people who join the healthcare industry do so to make a difference in the lives of other people, and you will be doing so every time you go to work. Making a difference in people's lives is one of the rewarding benefits of this job.
Numerous Opportunities
Healthcare administration is an extensive field that serves an entire industry – one of the largest industries in the U.S. You could choose to work in a nursing home, hospital, or doctor's office. Or you could choose to work for the government, with device manufacturers, in consulting, or for pharmaceutical companies. You could also decide to work with health insurance companies or financial institutions.
A Typical Workday of a Healthcare Administrator
Just like nurses and doctors, healthcare administrators working in hospitals don't work from 9 to 5. Hospitals are always open 24 hours and a health administrator has to always be there at all times. Healthcare administrators in hospitals have to answer to a board of directors and spend most of the day working with insurance companies, doctors, nurses, and other individuals who take part in the daily operation of the facility.
Healthcare managers who work at smaller health facilities often work for normal business hours for five days a week, especially if the facility closes at night and weekends. A good example is the doctor's office. While at work, the responsibilities of healthcare administrators with a bachelor's degree will vary widely.
Those who work at large hospitals or large medical facilities could have a specific role. For instance, working in cost efficiency or personnel management. On the other hand, those who work at private offices or small clinics could perform a wide variety of duties such as hiring and managing personnel, making goals and tracking them, and budgeting.
Healthcare Administration Roles
As a healthcare administrator, you could work in different fields including:
Medical hospital manager: Your degree in health care administration could open up leadership opportunities in the healthcare field. You could become a management professional in a medical facility, dental care facility, or any other specialty care clinics focusing on ophthalmology or dentistry.
Medical reimbursement specialist: As a medical reimbursement specialist, you could be working with other healthcare professionals to assist patients in scheduling medical bill payments. You could also help in pharmaceutical reimbursements such as money received by insured patients after purchasing particular prescriptions.
Is a Healthcare Administration Degree Right for Me?
Are you interested in the field of healthcare administration, but need the right education? At ECPI University, we offer the Bachelor of Science Degree in Health Science with a Concentration in Healthcare Administration. For more information about this exciting opportunity, connect with a helpful admissions advisor today.
It could be the Best Decision You Ever Make!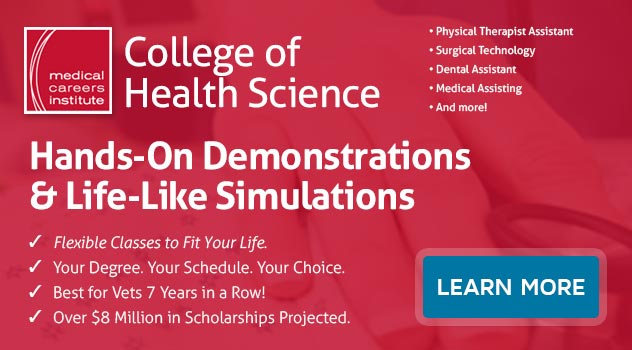 DISCLAIMER – ECPI University makes no claim, warranty, or guarantee as to actual employability or earning potential to current, past or future students or graduates of any educational program we offer. The ECPI University website is published for informational purposes only. Every effort is made to ensure the accuracy of information contained on the ECPI.edu domain; however, no warranty of accuracy is made. No contractual rights, either expressed or implied, are created by its content.
For more information about ECPI University or any of our programs click here: http://www.ecpi.edu/ or http://ow.ly/Ca1ya.