What's After an RN Nurse: Looking Ahead to the Future
There are many different designations within the field of nursing and each one provides varying expertise to the credentialed professional. While all registered nurses must pass a licensing exam to practice, the roles of an RN and a BSN nurse can vary immensely, especially in the wake of the Affordable Care Act.
According to the American Nurses Association, prospective nurses can complete either an associate degree in nursing (ADN) or a bachelor of science in nursing (BSN) and both are desirable and notable designations. However, only one degree can propel an individual into the spotlight and onward to the future of medicine, and that is a BSN.

The Benefits Beyond the Degree
With this being said, it is vital to examine the current paradigm shift in our healthcare system and it is becoming increasingly difficult to ignore current disease projections, increases in critical care patients, the need for education and one-on-one support, and the demand for highly skilled professionals to tackle these problems on the front lines of medicine.
These are solutions that only a BSN nurse with the right tools can provide. An ADN program is a great way to delve into the nursing career. However, a BSN degree can set a nurse professional ahead of the curve by providing heightened knowledge into complex topics within the field of nursing. Such as informatics or chronic disease physiology, and the latest, cutting-edge medical research only a high-quality degree can deliver.
The BSN Nurse: From Local Perspectives to the Larger Community
This century has birthed completely new diseases and conditions in numbers we have never experienced in human history and much of this sickness and suffering can be mediated through proactive and preventative care. This is where the BSN nurse can shine and truly take their place as a leader within the healthcare field.
Thanks to a solid, science-based program that can provide in-depth knowledge in critical thinking and increase one's understanding of preemptive medicine. All this while empowering professionals to focus on sustainable changes that can turn some of these grim statistics into success stories.
In order to provoke lasting change, patients require a specific kind of education about what is going on inside their bodies with each individual's diagnosis or condition. Pharmacologic as well as lifestyle support needs to be explained so they can understand the 'why' and the 'how' behind their therapeutic treatment plan. This is something that a BSN nurse can begin organically at the local level, but it also has the amazing capacity to positively affect entire communities and elicit lifelong healthy choices.
However, if research is not presented to patients on ways they can take back their health, they blindly continue their current reactive cycle, not making connections between daily choices, epigenetic changes, and in the end, chronic disease. The BSN nurse plays such a fundamental role in the future of healthcare that by the year 2020, the National Institute of Medicine has recommended that all practicing nurses hold a BSN degree. This is swift legislation and truly demonstrates not only the importance of higher education, but also the reflection of the current need within our country's healthcare crisis today.
Ready to Be an Influential Leader in Nursing?
Any job requires steps to be completed in a systematic manner, mainly the way they are taught in formal training, however, this is where a BSN nurse can really outshine others in the field because of their in-depth preparation in critical thinking, and especially their comprehensive knowledge of the best practices related to specific patients and individual scenarios. Healthcare facilities are much better equipped to create systematic changes when they can reap the benefits of nurses with higher education, hence the emerging regulations within the career itself.
Thinking About Taking that First Step?
Are you interested in becoming a BSN nurse? If you are an RN looking to move forward in your career, consider earning a Bachelor of Science Degree in Nursing. For more information about the RN to BSN program, connect with a friendly admissions advisor today.
It could be the Best Decision You Ever Make!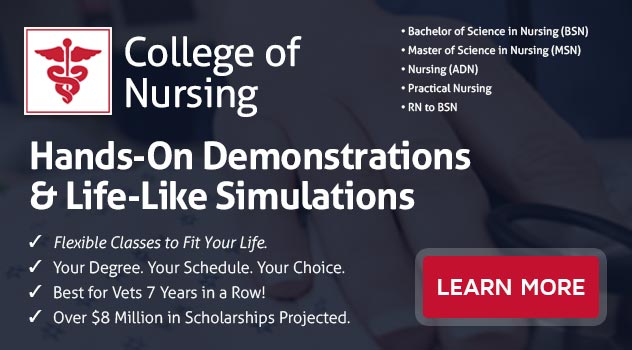 DISCLAIMER – ECPI University makes no claim, warranty, or guarantee as to actual employability or earning potential to current, past or future students or graduates of any educational program we offer. The ECPI University website is published for informational purposes only. Every effort is made to ensure the accuracy of information contained on the ECPI.edu domain; however, no warranty of accuracy is made. No contractual rights, either expressed or implied, are created by its content.
Gainful Employment Information – RN to BSN - Bachelor's
For more information about ECPI University or any of our programs click here: http://www.ecpi.edu/ or http://ow.ly/Ca1ya.