What Skills are Needed to Work in Cyber Security in 2018?
Every year, cyber security grows in importance. Cyber criminals get more advanced in their techniques as time goes by. According to Forbes, cyber criminals have been emboldened by the emergence of cryptocurrency and the ability to hold computer systems hostage from thousands of miles away. Cyber crime can have catastrophic consequences. According to CSO Online, ransomware damages alone will reach $11.5 billion by 2019.

The good news, you could help fight cyber crime and build a great career out of it. Companies are dedicating more resources in order to combat cyber crime, and cyber security jobs are on the rise as a result. According to the Bureau of Labor Statistics, the number of cyber security jobs in the United States is expected to increase by 28 percent through 2026, a rate much faster than average.
If you are interested in a career in cyber security, you probably want to know the skills you will need to pursue one. What sort of education will you need? Is it a good idea to get a formal education in cyber security? Here are some important things to know about building the right set of skills for your cyber security career to thrive.
You will need a meticulous eye for detail and some creativity
Dealing with hackers in real life isn't like TV and the movies, however. You won't be engaging in real-time speed typing duels. For the most part, building a strong cyber security strategy involved being thorough, rigorous, and paying close attention to details. Many cyber criminals rely less on otherworldly hacking skills and more on just finding common mistakes and exploiting them. For example, the ransomware attack that shut down the UK's National Health Service in 2017 could have been prevented through basic adherence to common cyber security protocols. Like many attacks, it was far from unstoppable.
However, part of maintaining a sound cyber security strategy is keeping up with the times, and the methods hackers are using. Part of that is paying attention to trends in cyber criminal activity, but just as important is keeping up with cyber security technology.
Keep up with advancements in tech
Cyber security technology is constantly adapting to thwart cyber criminals. Developments like user behavior analytics (which can detect if someone has stolen another person's account by analyzing their online behavior) can stop a cyber criminal before they can do damage with someone's stolen information. Additionally, recent developments in breach detection can find and stop potential zero-day attacks before they happen. Technological advancements are an essential part of cyber security; if you're going to build a successful cyber security platform, you need to know what the latest resources are.
Network
The rise of cyber security jobs has made the market extremely competitive. If you want to get your ideal job, it helps to know who's hiring, what sort of skills they need from their cyber security team, and what level of experience they want. If you're just starting out on your career, networking is a great way to find a good entry-level job that can propel your career later on.
Get certified
Third-party certifications let prospective employers know that you possess specific skills that they're looking for. There are several certification exams you can take; some test you on broad understanding of cybersecurity methods, while others focus on more specific, advanced areas of expertise. The only way to be certified is to take the exams, and to pass the exams you have to possess expert knowledge in the certification's area.
Get an education
While it's not absolutely necessary to get a degree in cyber security to build your career, a good formal program can do a lot to help you build skills and foster your network. A cyber security degree program will give you a deep understanding of the latest cyber security technology and methods. It will also prepare you to take certification exams, and can be a tremendous resource with networking. Getting a degree in cyber security can go a long way in helping you build all the skills you will need for your career to take off.
Are you interested in a career in cyber security? If you want to earn a Bachelor of Science Degree in Computer and Information Science with a Major in Cyber and Network Security, ECPI University offers this degree at an accelerated pace. For more information on this program, connect with a friendly admissions advisor today.
It could be the Best Decision You Ever Make!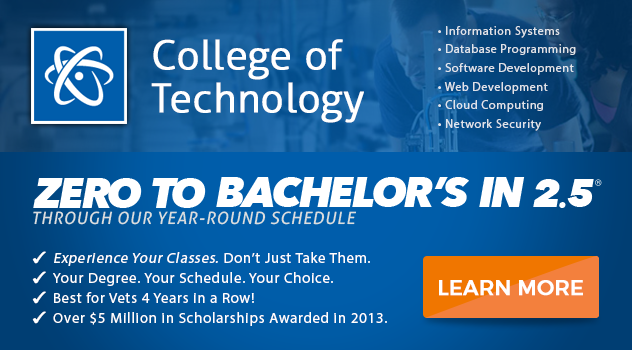 DISCLAIMER – ECPI University makes no claim, warranty, or guarantee as to actual employability or earning potential to current, past or future students or graduates of any educational program we offer. The ECPI University website is published for informational purposes only. Every effort is made to ensure the accuracy of information contained on the ECPI.edu domain; however, no warranty of accuracy is made. No contractual rights, either expressed or implied, are created by its content.
Gainful Employment Information – Cyber and Network Security - Bachelor's
For more information about ECPI University or any of our programs click here: http://www.ecpi.edu/ or http://ow.ly/Ca1ya.