What Will I Learn in Nursing School?: Residency as an MSN FNP
If you're interested in going to nursing school to become a Family Nurse Practitioner (FNP), you're probably wondering what exactly you will learn there. Becoming a nurse practitioner can be a huge step in your career. According to the Bureau of Labor Statistics (BLS), job opportunities for Nurse Anesthetists, Nurse Midwives, and Nurse Practitioners will increase by 31 percent by 2026, a rate much faster than average.
But before you pursue this degree, you're going to want to know the sort of education you're going to get to achieve it. As well as, what a Master of Science in Nursing (MSN) program for FNP students is like.

What sort of work would I do as a FNP?
As a FNP you will be qualified to examine patients, diagnose illness, prescribe treatment and medication, create or modify care plans, give patients counsel to improve their health, and collaborate with doctors in coming up with treatment plans for patients. You will also be qualified to conduct research and educate others about medical procedures.
While you may occasionally perform the same duties as a registered nurse (such as performing tests and asking questions about a patient's health), you can also order and evaluate those tests yourself, and refer your patient to specialists based on the information you gather. Being a nurse practitioner is similar to being a doctor in some ways. In some states, nurse practitioners have full practice authority, giving them the authority to diagnose and treat patients as a doctor would.
What will I do during my residency? What is the curriculum like?
Like any masters program, getting an MSN is hard work. The aim of any MSN program is to build on the skills you already have as a bachelor of nursing and prepare you for a career in inter-professional healthcare, or to educate other future healthcare professionals.
As a FNP student, you will be expected to gain expertise in providing primary healthcare to patients. Your education will emphasize working in a setting based on family-focused care. Your curriculum will educate you on a wide range of topics with regards to primary care for people of all ages. You will also learn how to diagnose illnesses, how to prescribe medication, and how to develop the skills needed for research. By the time you graduate, you should have learned how to provide primary healthcare to all members of a family.
How can I adjust to these new tasks?
Becoming a FNP requires some significant adjustments from being a registered nurse. For starters, you will more often be in an authoritative role, making diagnoses, prescribing medications, and assigning treatment plans yourself. You will often be the primary person your patients interact with. It's important to understand the nurse-patient relationship if you become a FNP, and to learn how to interact with patients as the healthcare professional that they are going to be looking up to as an authority on their health.
Are you interested in becoming a family nurse practitioner? Want to learn more about this exciting, rapidly growing field? If you want to earn a Master of Science in Nursing Degree, ECPI University offers this program at an accelerated rate. With convenient online classes, you could complete your program in as little as 22 months. For more information, speak with a friendly admissions advisor today.
It could be the Best Decision You Ever Make!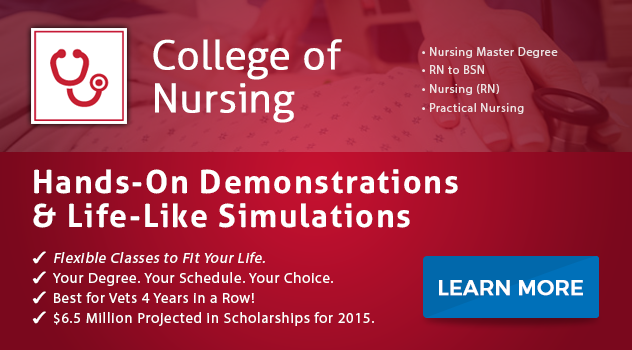 DISCLAIMER – ECPI University makes no claim, warranty, or guarantee as to actual employability or earning potential to current, past or future students or graduates of any educational program we offer. The ECPI University website is published for informational purposes only. Every effort is made to ensure the accuracy of information contained on the ECPI.edu domain; however, no warranty of accuracy is made. No contractual rights, either expressed or implied, are created by its content.
Gainful Employment Information – Master of Science in Nursing
For more information about ECPI University or any of our programs click here: http://www.ecpi.edu/ or http://ow.ly/Ca1ya.