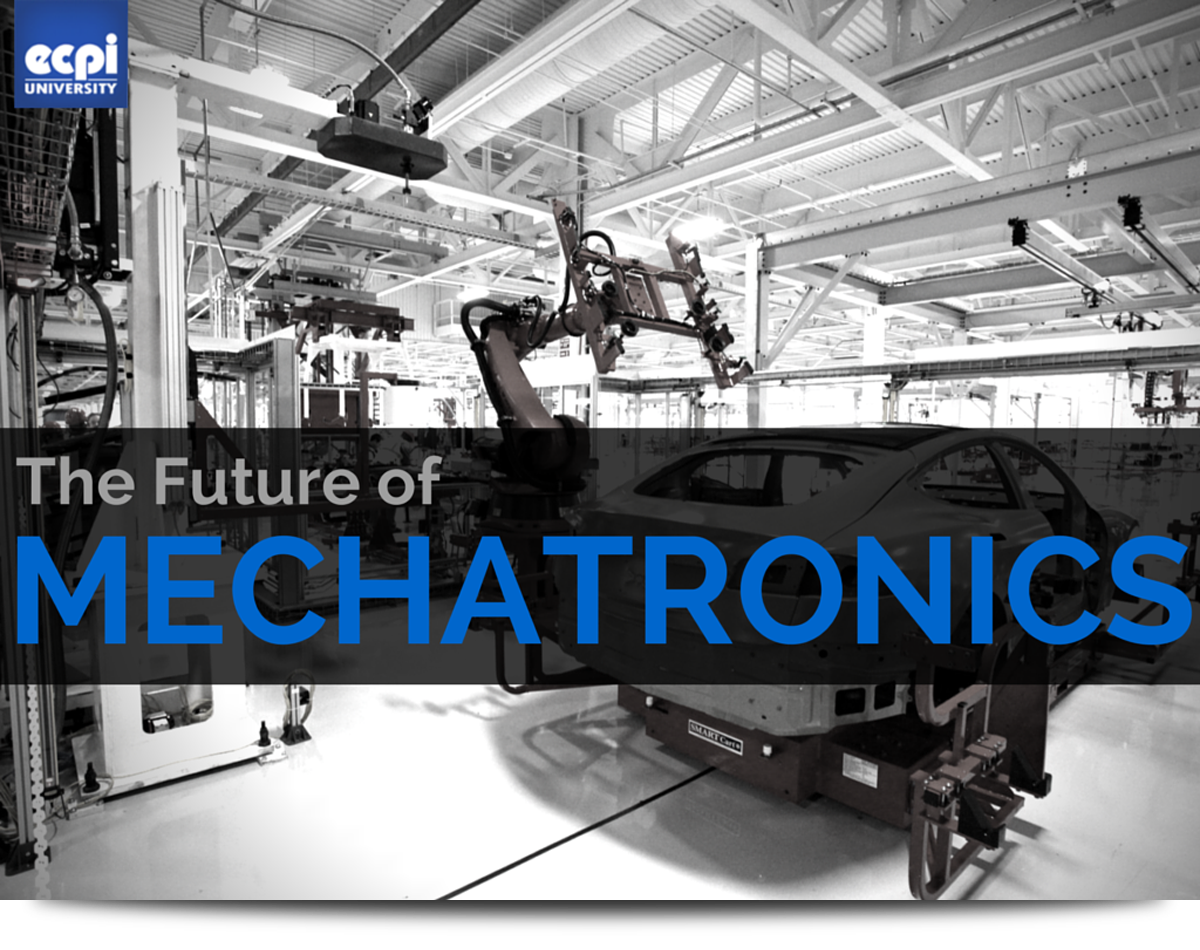 Mechatronics is an exciting career that blends three different disciplines into one exciting profession: electronic, mechanical, and computer engineering. When most people think of mechatronics, they think of robots on automobile assembly lines, but it goes much deeper than that. For example, Ohlins Racing is using mechatronics to improve the performance of motorcycle suspension systems. Leveraging technology initially developed for the racing world, they're able to scale it to accommodate a much broader market.
When it comes to advanced manufacturing, mechatronics eliminates some human interaction in the process, lowering production costs. It also makes the process more efficient and less error-prone. All of these factors are very attractive to most management teams and virtually guarantee that they will invest in this technology more heavily in the coming years.
The Forces Driving the Advancement of Mechatronics
Such technology is increasingly being applied to consumer goods in ways that we might not even realize. For instance, intelligent washing machines are able to sense how big the laundry load is and only deliver the appropriate amount of water rather than a full load. With water becoming more scare in certain parts of the world, advancements like this will drive demand.
What Robotic Engineering Will Look Like in the next 5 Years
Mechatronics has evolved from rudimentary automation and is marching into the future at full speed. In fact, advances in this sort of technology create a sort of compounding effect – new discoveries become the impetus for future innovation, and so forth. Here's what we see as coming up next in this field:
Miniaturization.
The smaller control units and sensors become, the more practical their use is in industrial applications and consumer goods. More and more, nano-technologies are coming of age and becoming cost-effective.
Machine learning.
The ability of devices to adapt to their environments make them much more effective. Fuzzy logic has been around conceptually for a while and is now being put to practical use. When adapted to control systems and robotics, engineering becomes much more efficient.
Autonomous devices.
This concept goes hand-in-hand with machine learning. It allows independent devices to use environmental sensors to make changes on the fly without external commands. Humans will dictate higher system-level constraints but local devices will be able to regulate themselves while operating at peak performance.
Internet and wireless linkage.
To a limited degree this is already taking place. For example, many home alarm systems incorporate the ability to make adjustments by communicating with a smart phone. We can expect more applications of this type of technology in the future involving sensors, remote control units, and robotics.
Modularization.
Most engineering is done from the ground up; in other words, there is a lot of custom work happening. Economically speaking, it makes more sense to utilize mechatronic sub-units that are both intelligent and self-contained. Doing so, engineers will be able to efficiently mix and match to accomplish their projects.
Industries being Affected by Mechatronics
It's not a stretch of the imagination to suppose that this technology will increasingly touch every aspect of our lives. It is already being deployed in the automotive and medical industries. The aerospace sector has been ramping up for quite a while and will continue this trend in both the military and commercial area.
Automated manufacturing has been the primary beneficiary of this technology, driven by its need to lower cost of operations and increase efficiency. The biomedical field will accelerate its use; both diagnostic and treatment devices benefit. Telecommunications is a rapidly evolving sector and will continue to be. This is all good news for engineers that are set to embrace the upcoming changes.
If you are interested in learning more about this exciting career field and what you need to do to become a part of it, click here to learn more about ECPI University's Mechatronics Bachelor of Science in Electronics Engineering Technology Program or contact us to speak with an admission professional and arrange for a campus tour.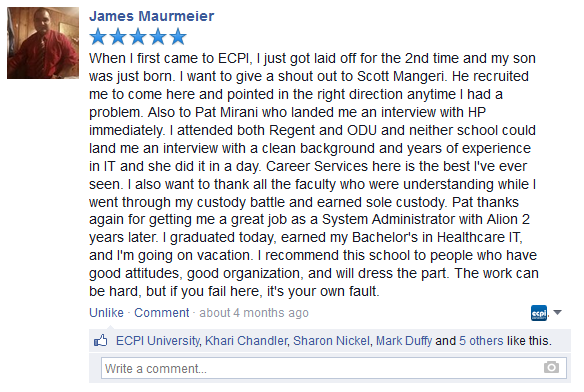 DISCLAIMER – ECPI University makes no claim, warranty or guarantee as to actual employability or earning potential to current, past or future students or graduates of any educational program we offer. The ECPI University website is published for informational purposes only. Every effort is made to ensure the accuracy of information contained on the ECPI.edu domain; however, no warranty of accuracy is made. No contractual rights, either expressed or implied, are created by its content.
Gainful Employment Information
For more information about ECPI University or any of our programs click here: http://www.ecpi.edu/ or http://ow.ly/Ca1ya.