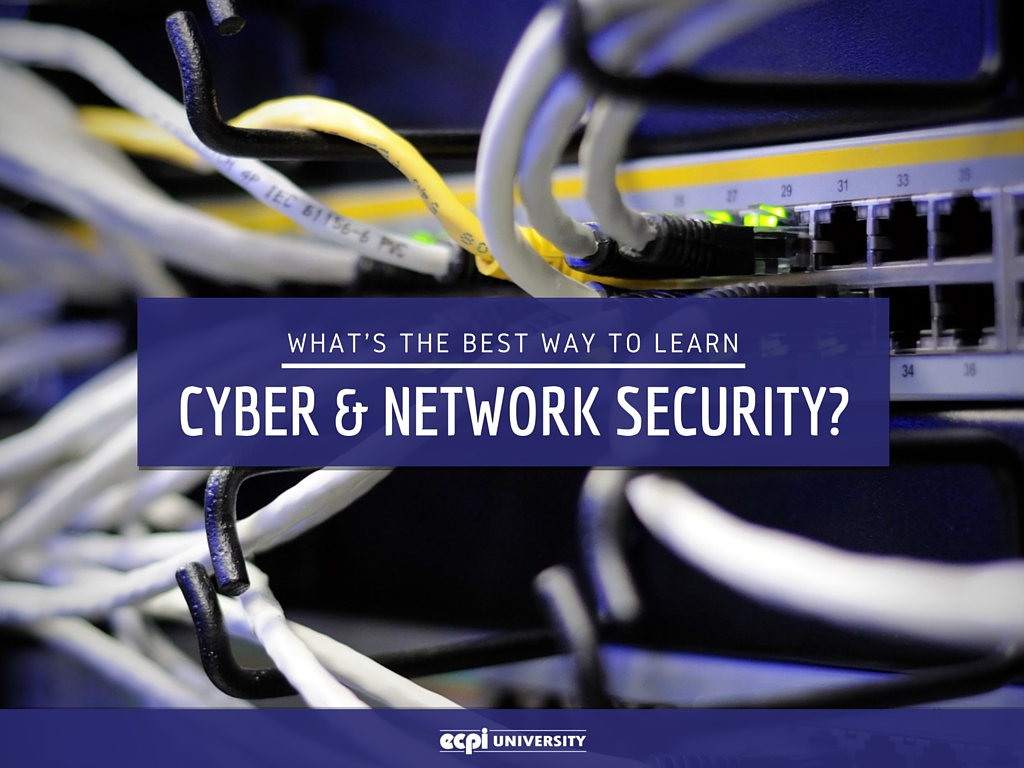 According to USNEWS and WORLD Report, information security analyst is the third best technology job in 2015 because of salary, number of jobs available, and a low unemployment rate. So if you're thinking about a career in network security, that could be smart thinking for 2016. Or maybe you have a computer background and just want to venture into the world of networking. Either way, it could be a great time to learn cyber security, and there are lots of resources to help you if you're willing to dedicate the time.
You can't learn cyber security overnight.
With the growth of the internet and all things digital, networks and network security are massive conglomerates. Looking at the big picture can be intimidating.  As you design your learning path, keep in mind that the information available is vast and you'll need to absorb it a little at a time.
Unlike some apps, you can't learn cyber security overnight. It'll take some time and commitment to learn parts, absorb those parts, and then learn more that builds on what you've already learned. Give yourself the time to really get it.

Learn the basics of networks first.
If you're starting from square one, you need to learn the basics of cyber and network security first. A network is connected by different devices, each with different services, and connecting different systems so they can communicate. The basics of networking include knowing the devices, the different network topologies, and the different network protocols. Along with learning all the parts, it's critical to learn the terminology. And then you'll need to learn various operating systems and how to protect systems inside and out.
Generally, any network security learning tools you come across will assume you already know the basics.
The internet has an abundance of resources for learning network security.
A simple search for "network security" or "cyber security" will yield literally millions of pages with information.  The challenge is to hone in on sites that can actually provide a background and sensible path for learning. If you decide to venture into the world of the internet, then use the tips below.
YouTube - Do a search on youtube.com for "information security" or "learn cyber security." You'll find several channels that provide video lessons in various aspects of network security, with references to different protocols and tools. These are best examined after you've already got the basics down.
Blogs - Both network geeks and network product companies have some very informative blogs that are easily accessible. Do a search of "Network Security Blog" and you'll come up with thousands to choose from. Many of these blogs also expect you to already know the basics and the terminology, more so than what you might have found on YouTube. The various blogs cover the vast world of network information - you surely can't learn network security overnight.
Create your own training - Search Amazon and you can find several good texts that can help you learn the basics. Several forums on the internet have descriptions of how to build a network to do your own training, but the expense might make this option unrealistic.
Many employers will require a certification of some kind.
If your plan is to pursue a job in cyber security, in addition to learning the basics, the terminology, the operating systems, and the protocols, you'll have to learn the tools. And then you'll want to get certified.
With cyber and network security there are certifications for networking knowledge, skills, and specific tools. Employers often require a certification to ensure you have the knowledge needed for their particular operating system and network. For most certifications you'll likely have to pay for a training course and test with the sponsoring organization to get certified. It is a worthy investment, but be sure the certifications you get will be valid for your job search, from A+ and CISCO to Ethical Hacking.
A Bachelor's or Master's program might be your best route.
Because of the massive amount of information around cyber protection and network security, along with the need for proper certifications, your best route for learning may be a college degree. If you already have a technology degree, you might look into a Master's program in cyber security. If you don't have a tech degree, then a bachelor's in cyber security can teach you the technology basics and the network security specifics, and prepare you for certifications.
@ECPIUniversity Network 1 work today. #ecpi #bestdecisionever

— Mark Duffy (@markgduffy89) March 8, 2015
Is the Cyber & Network Security Bachelor's On Your Learning Path?
Whatever route you take, learning network security will require a commitment, but could pay you back by opening up your career options. If you're thinking you want to pursue a degree, take a look at the accelerated Bachelor of Science in Computer and Information Science with a concentration in Cyber and Network Security at ECPI University. It could be the Best Decision You Ever Make!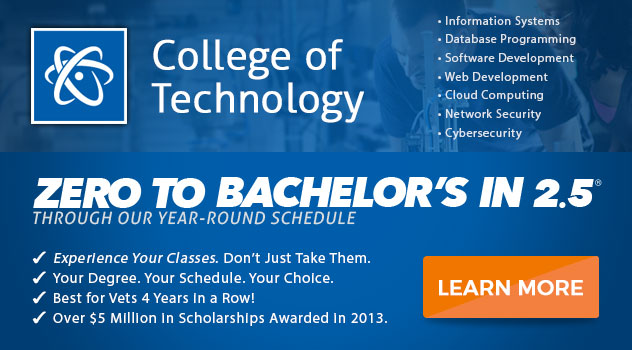 DISCLAIMER – ECPI University makes no claim, warranty or guarantee as to actual employability or earning potential to current, past or future students or graduates of any educational program we offer. The ECPI University website is published for informational purposes only. Every effort is made to ensure the accuracy of information contained on the ECPI.edu domain; however, no warranty of accuracy is made. No contractual rights, either expressed or implied, are created by its content.
Gainful Employment Information – Cyber and Network Security - Bachelor's
For more information about ECPI University or any of our programs click here: http://www.ecpi.edu/ or http://ow.ly/Ca1ya.