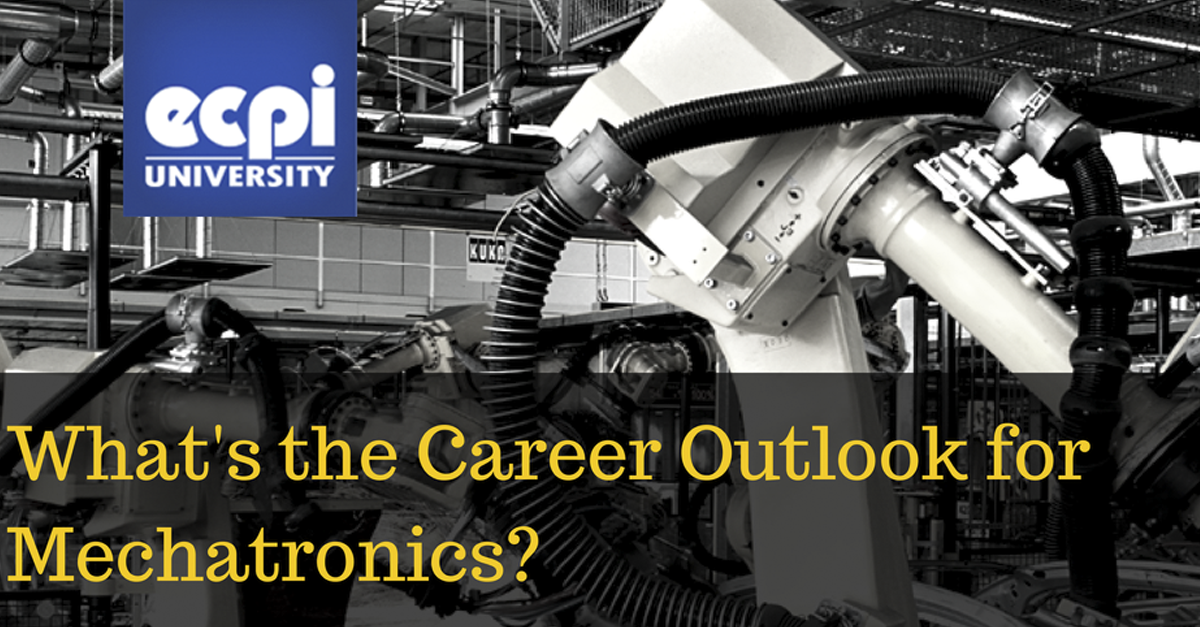 In a world of constantly-evolving technology, it can be difficult to find a stable career. However experienced and educated you may be, economic and technological progress can render your skills obsolete within a few years. The only path to financial success and stability is to find a career that will remain relevant despite the march of time.
If you're worried about your future career prospects, and have an interest in engineering, manufacturing, or electrical design, there may be a solution. Mechatronics is already a huge industry, and is likely to remain important to the economy for decades to come. By training in mechatronics, you can position yourself for a lucrative, long-lasting career.
What is Mechatronics?
Any technology that integrates mechanical, electrical, computer, and control systems is mechatronic in nature. Essentially, if you design CD drives, robots, anti-lock brakes, copy machines, or any other devices that can be remotely operated by a computer, you work in the mechatronics industry.
It used to be that machines that combined the aforementioned systems would be designed by several separate companies. A computer company would design the computer systems, electricians would design the electrical systems, and manufacturers would design the machine as a whole. In general, these companies refused to collaborate with each other for fear of leaking trade secrets. This model, however, was not efficient, and as business competition became tighter, it became necessary to integrate the many different design processes. Thus was the mechatronics industry born.
What is the outlook for the mechatronics industry?
Mechatronics is already central to the modern global economy. According to a study by the National Instruments Corporation, machine manufacturers all over the world report having to build machines that are increasingly more complex, yet have less and less time to market those machines. In response to this pressure, most design companies and manufacturers are relying increasingly on mechatronics. According to the Aberdeen Group, a technology think-tank, the most successful companies are the ones that use mechatronics or similar collaborative processes.
The workers who benefit most from mechatronics are mechanical engineers and electrical engineers. According to mechatronics business magnate Terry Precht, mechanical engineers tend to be put in charge of designing systems with complex moving parts, while electrical engineers control projects where the electrical systems are the most complex. These two groups thus tend to make the most money and have the most power in the mechatronics industry. The hard data back this up; according to the Bureau of Labor Statistics, the typical mechanical engineer makes $38 an hour, while electrical engineers make $43 per hour.

How do I get a job in mechatronics?
As the demand for mechatronics workers grows, many colleges are adding mechatronics programs to their engineering departments. At ECPI University, for example, you can get an Electronics Engineering Technology degree with a concentration in mechatronics. Even universities that don't offer mechatronics degrees per se still require their engineering students to study programming, control systems, and electronics. If you have a bachelor's degree in mechanical or electrical engineering, you can enter the mechatronics field without any prior work experience.
If you've already gotten a degree in some other field, and can't afford to return to university, don't fret: there's a good chance that your employer will help you to re-train in mechatronics skills. Proctor & Gamble Co., for example, has developed a mechatronics training program that all engineering hires can take. If you have a mechanical talent, odds are you can find a place in the world of mechatronics.
For more information on mechatronics, engineering, or surviving in the modern economy, contact ECPI University.

DISCLAIMER – ECPI University makes no claim, warranty or guarantee as to actual employability or earning potential to current, past or future students or graduates of any educational program we offer. The ECPI University website is published for informational purposes only. Every effort is made to ensure the accuracy of information contained on the ECPI.edu domain; however, no warranty of accuracy is made. No contractual rights, either expressed or implied, are created by its content.
Gainful Employment Information
For more information about ECPI University of any of our programs click her: http://www.ecpi.edu or http://ow.ly/Ca1ya.