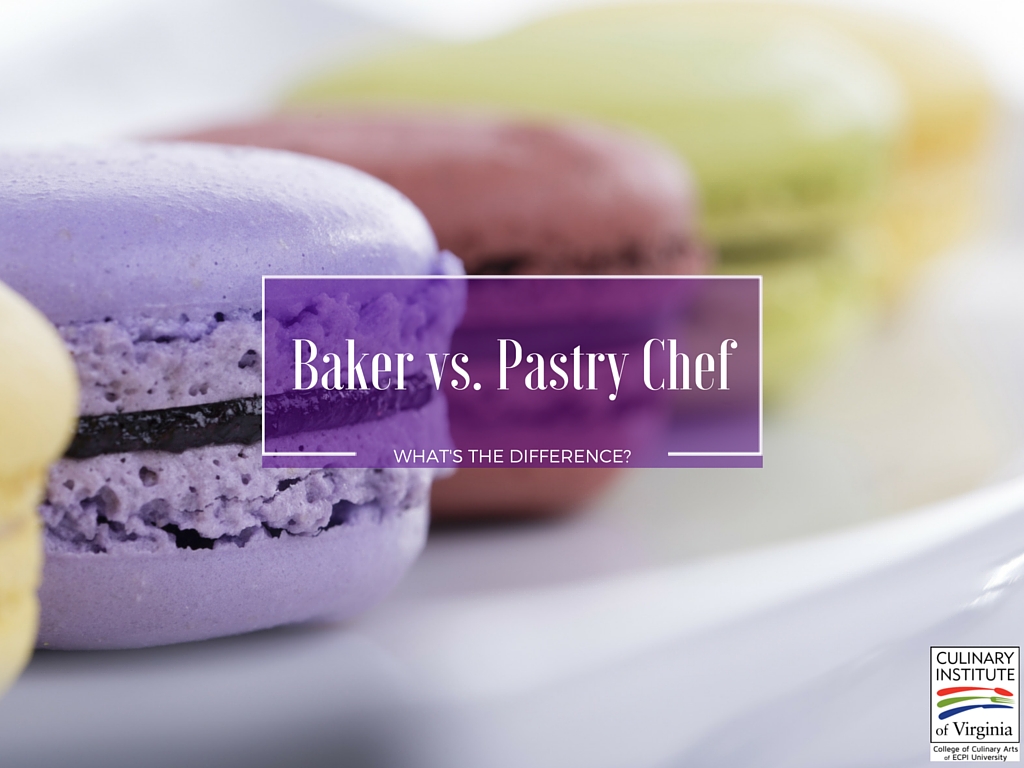 What's the Difference Between a Baker and Pastry Chef?
If you've ever turned out a loaf of homemade bread or whipped up a batch of cookies, you might call yourself a baker, but you probably wouldn't think of yourself as a pastry chef. What's the difference between the two?
Specialization is certainly a big difference. A baker generally produces all sorts of baked goods while a pastry chef tends to focus solely on sweet products. A baker can become a pastry chef with some specialization. Every pastry chef is a baker, but not every baker develops the skills needed to become a pastry chef.
Baking Skill Sets
Bakers make bread, rolls, pastries, pies, cookies, cakes, quiches, and a variety of savory dishes. They are the generalist in the baking world. A baker could work on any baking product, and most professional bakers produce large quantities of fresh items each day. In a factory setting, a baker might work on thousands of loaves of bread or bake rolls by the gross. In a retail bakery, you might work up batch after batch of donuts for the morning rush followed by loaves of bread for the evening meal. Birthday cakes with basic decorations are another common item produced at most bakeries.
A Day in the Life of a Baker
To become a professional baker, you need to learn how to use industrial baking equipment, follow a recipe, and create consistent products. Learning how to use a proof box and how to double a recipe are all core competencies for any baker. Manual labor makes up a large part of any bakery position--as a baker you will spend most of the day on your feet. Bending, twisting and lifting are all part of the job as you move the dough from the mixer to the sheeter to the oven racks. In most baking positions, it is all about volume baking. You don't make a dozen cookies. You make 300 hundred dozen. 
When Does a Baker Become a Pastry Chef?
The word chef means boss, so you would expect a pastry chef to be in a management position. The truth is, however, most pastry chefs work in a restaurant setting. In a restaurant, you might not deal with the volume that you face in a factory or bakery setting, but you do spend more time on each item.
A pastry chef typically works on dessert items and deals with more complex presentations, developing dessert menus, and other complex tasks. Instead of hours of manual labor, many pastry chefs need fine-tuned hand-eye coordination to create intricate displays. 
While bakers work almost exclusively from existing recipes and only on baked goods, a pastry chef will often work on all types of desserts. You might see a pastry chef stirring up a custard for an ice cream, whisking cream to go on top of a fresh fruit compote or cooking up a sweet sauce on the stove top. 

Education for a Pastry Chef Position
Transitioning from a position as a baker to a pastry chef often requires a considerable amount of on-the-job training. You would need to start working in a restaurant on the line, before gradually working your way up the ranks. You can skip some of these steps by earning a degree in culinary arts. 
Love this baking and pastry arts program. Going to this school is the best choice I've ever made. So happy and excited about my future thanks to the faculty here at CIV!!!

Posted by Brooke Alexandra Edwards on Friday, March 20, 2015
Ready? Get Started with a Baking & Pastry Arts Diploma!
If you are interested in learning proper baking techniques and upgrading your desert game, consider enrolling in a baking and pastry arts diploma program. You could have your diploma in as little as 40 weeks at ECPI University. If you already work as a baker and want to take a step toward a position as a pastry chef, consider enrolling in a baking and pastry arts degree program. In just 15 months, you could earn your AA degree. Contact ECPI University for more information about our culinary programs today! It could be the Best Decision You Ever Make!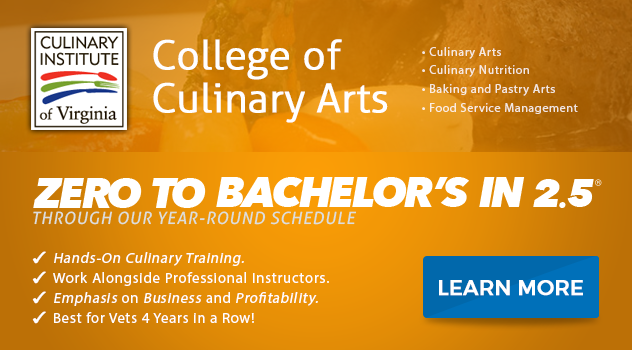 DISCLAIMER - ECPI University makes no claim, warranty or guarantee as to actual employability or earning potential to current, past or future students or graduates of any educational program we offer. The ECPI University website is published for informational purposes only. Every effort is made to ensure the accuracy of information contained on the ECPI.edu domain; however, no warranty of accuracy is made. No contractual rights, either expressed or implied, are created by its content.
For more information about ECPI University or any of our programs click here: http://www.ecpi.edu/ or http://ow.ly/Ca1ya.