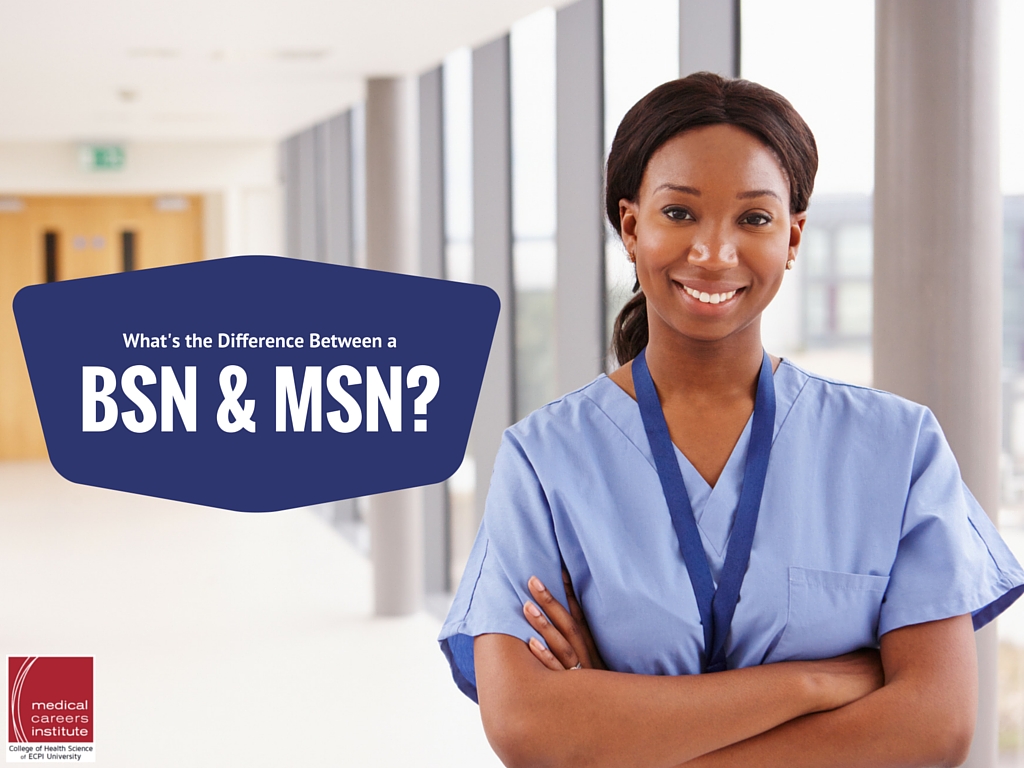 When it comes to selecting a career path, RNs have quite a few options these days. One choice to consider is whether an advanced nursing degree is worth the time and effort you'll put into it. You've probably heard about the American Nurses Association's "BSN in 10" initiative, which has encouraged nurses to advance their careers into leadership roles. Employers have helped facilitate this advancement, by offering tuition assistance and flexible scheduling to allow the practicing RN to take the plunge back into the academic world.
Like many RNs, you've come to this site to explore the possibility of becoming a nurse leader. Never before have nurses had so many opportunities in front of them, which means it's time to take a look at two advanced degree options that you may be considering.
What's a BSN – and what are my options?
A Bachelor of Science in Nursing degree is typically achieved in four years, although online accelerated programs are available and particularly important to the working RN. Accelerated programs offer a flexible course schedule to help RN's balance the simultaneous demands of employment and academics.
BSNs are a starting point for advanced degrees, including the MSN; these programs expand knowledge past the associate level, giving BSN candidates the opportunity to explore a number of career paths, including nursing management, research and public health.

The BSN also allows the RN to expand out of direct clinical care. One great example to consider is the current shortage of nurse educators. The nurse with a BSN can help fill this gap. This role is expected to be even more in demand as the baby boomer generation begins to utilize health care services more frequently and as the momentum toward a more proactive "population health" model continues to gain strength with insurance payers and health care providers.
A BSN lays the groundwork for the newest in emerging nursing roles in health care. As health care continues to evolve into a more proactive, value-based care driven paradigm, a BSN is almost mandatory for any RN seeking to advance beyond hands-on clinical care into clinical leadership. BSNs are the critical thinkers in health care, re-writing public policy and serving on interdisciplinary teams that are shaping the quality driven initiatives of the future.
What about the MSN – should I go for it?
The Master of Science in Nursing degree is a two-year program that follows the BSN. It's important to note that some MSNs also allow traditional BAs to enter the program, as long as the bachelor's degree had a health policy or clinical practice focus.
This graduate-level education typically includes courses in:
Statistics and research
Health economics and health policy
Ethics in treatment
Nutrition and promotion of health
Family planning
Mental health and violence prevention violence.
These programs generally include both classroom and clinical work and are often available online, but class time often is less lecture-driven and more roundtable, with student participation and critical skills development key to this process. Generally, a period of extended clinical work is required.
The MSN often includes a specialty focus on leadership or education. MSNs can evolve out of direct clinical care by becoming:
Managers of Programs
Director of Nursing
QI (Quality Improvement) executive
Nurse Manager
Patient Safety Director
Patient or Nursing Educator
Professional Practice Director
Staff Development Director
These roles also typically pay a higher than the standard RN salary, making the MSN degree a worthwhile commitment of time and money.
Is a BSN or MSN really worth it?
We all know that health care is changing. With the influx of the baby boomer population, nursing is a career path that is in more demand than ever before. Nurse leaders are widely recognized as the care and policy designers of the future. RNs now have the opportunity and incentive to seek advanced degrees that will allow them to shape the care continuum across the United States. Increasingly, the most coveted jobs are offered to the nurses who have made the commitment toward advancement by achieving a BSN or MSN.
Having either of these degrees simply means you have a broader range of employment options—especially as health care providers continue to struggle with declining reimbursement and increased regulation. Advanced degree nurses will not only have better opportunities and income going forward, these degrees will help ensure job security in the shifting landscape that is American health care.
If you're considering a Bachelor of Science in Nursing or Master of Science in Nursing, look no further than ECPI University. Our flexible, highly-rated degree programs are designed for the working RN. Contact us today to take the next step toward the best decision you ever make! It could be the Best Decision You Ever Make!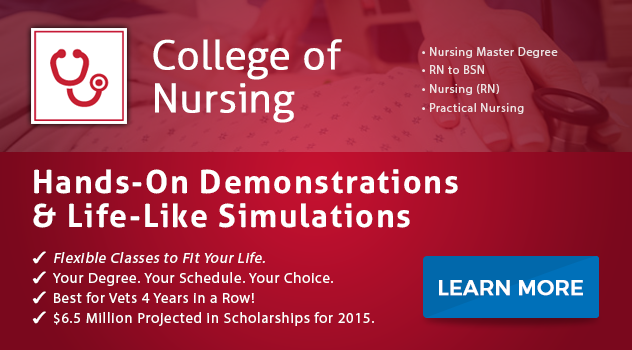 DISCLAIMER – ECPI University makes no claim, warranty or guarantee as to actual employability or earning potential to current, past or future students or graduates of any educational program we offer. The ECPI University website is published for informational purposes only. Every effort is made to ensure the accuracy of information contained on the ECPI.edu domain; however, no warranty of accuracy is made. No contractual rights, either expressed or implied, are created by its content.
Gainful Employment Information – Bachelor of Science in Nursing (BSN)
Gainful Employment Information – Master of Science in Nursing (MSN)
For more information about ECPI University or any of our programs click here: http://www.ecpi.edu/ or http://ow.ly/Ca1ya.