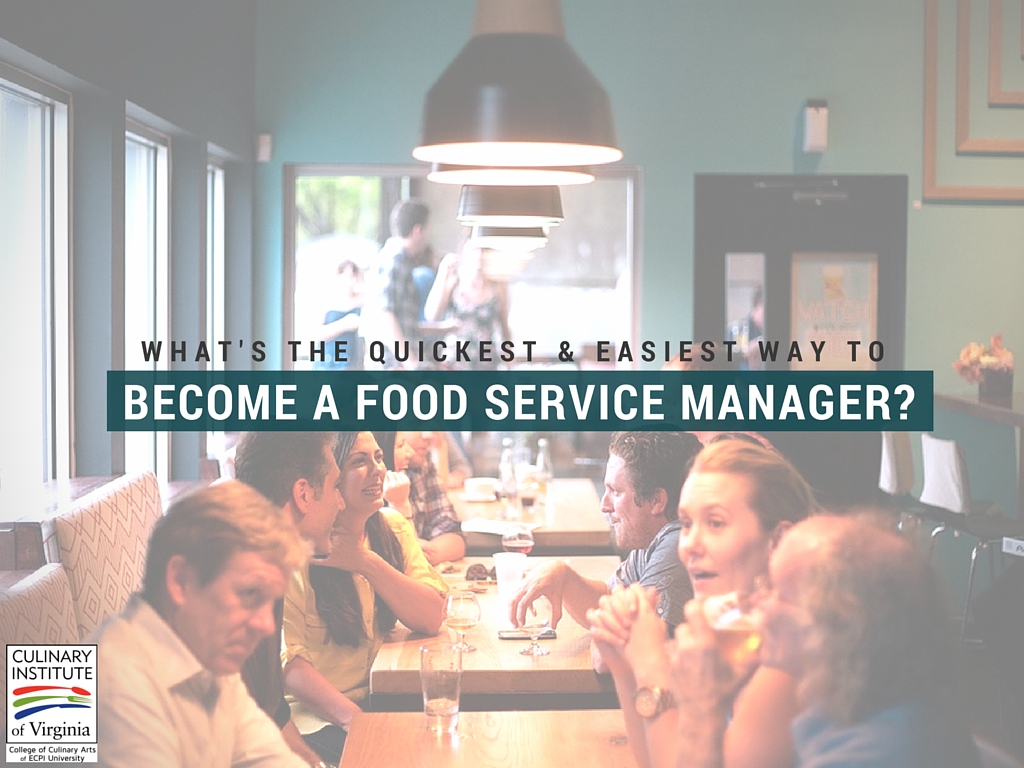 The culinary culture just keeps expanding, as cooking shows, star chefs, gourmet food stores and specialty restaurants create demand for better food and service. Consequently, competition to hire well-trained food service managers is keen, as restaurants, hotels, and other entities in the food service industry search for the top talent in the field.
For those looking to break in this fast-paced and growing industry, the proper education may open doors more quickly than working one's way through the ranks. So how does a prospective food service manager find the quickest route to being employed in the field?
Obtaining a bachelor's degree in food service management can give a graduate a leg up on the better jobs in the industry, since, according to the U.S. Department of Labor, more and more managerial positions require postsecondary education in food service management or a hospitality program.  
Fast Track Your Career Goals with an Accelerated Degree Program
If you're seeking the quickest and easiest way to complete your education and you're eager to begin your career, you may want to look into an accelerated program designed to help you earn college credit at a faster pace than that offered through a traditional degree program. Typically, a student in a traditional program will devote four or more years to earning a bachelor's degree and at least two years earning an associate's degree. A student in an accelerated program might aim for earning a bachelor's degree in 2.5 years or an associate's degree in 1.5 years. The curriculum is usually designed so the student can complete a couple of courses in five or six weeks by taking classes offered in the daytime, evenings or online. Once these courses are completed, the student will continue to enroll in accelerated classes, working through a year-round schedule. 
Accelerated programs can be challenging, as the student must maintain focus and be prepared to progress through the coursework at a rapid pace. However, students who are in a hurry to complete their studies and enter the work force often find this type of program to be the best choice for achieving their career goals. Some students prefer concentrating on just a couple of subjects at a time, even at an accelerated rate, rather than five different subjects during a traditional 16-week semester. They find their focus is better, and that the brisk pace energizes them so they can meet the quick deadlines the coursework demands. 
The most important thing to remember with accelerated programs is to allow plenty of time for homework. Expect to devote more time per week for study than with a 16-week course.  
Skills You'll Learn in Culinary School
Once you've decided a fast track program is right for you, you'll need to choose one that offers you the right skills for the job you want to do. Many prospective food service managers realize the importance of having a sound background in business, in addition to food service training. Typically, a candidate might seek a bachelor's degree in food service management.
Food service managers need a varied complement of skills, and should seek a program that includes the following preparation:
managing people and inventory 
ordering food and beverages as well as equipment and other supplies 
overseeing preparation of food
inspecting work areas
compliance with health and food safety regulations
scheduling
maintaining budgets and payrolls
reviewing financial statements and records
overseeing employee performance
The prospective food service manager, who may have never managed people or a business prior, should enroll in a program that teaches professional leadership skills that will help him or her create and implement a vision for the operation. A well-designed curriculum will acquaint the student with ethics in business, how to motivate diverse work forces, strategic planning and implementation, and exposure to industry leaders. 
A degree in business administration with concentration in food service management should offer the student a well-rounded curriculum in which to become proficient in all these areas. Once you've successfully completed your coursework, you'll find a number of career options lie in wait for you, including working for hospitals and retirement communities, schools and universities, caterers, hotels and resorts, sports and entertainment facilities, restaurants and corporate dining services.
Culinary graduate makes final 2 in Hells Kitchen! #culinary #training #hellskitchen - http://t.co/7svlswpDRh

— Culinary Career Now (@CulinaryCNB) January 13, 2015
Become a Food Service Manager on Your Time!
Does a Bachelor of Science degree in Food Service Management appeal to your desire for a career that combines skills in business, food, and hospitality? At ECPI University's College of Culinary Arts, you could complete your studies in as little as 2.5 years by enrolling in the college's year-round program. Contact ECPI University NOW for more information about getting started on a rewarding career in food service management. It could be the Best Decision You Ever Make!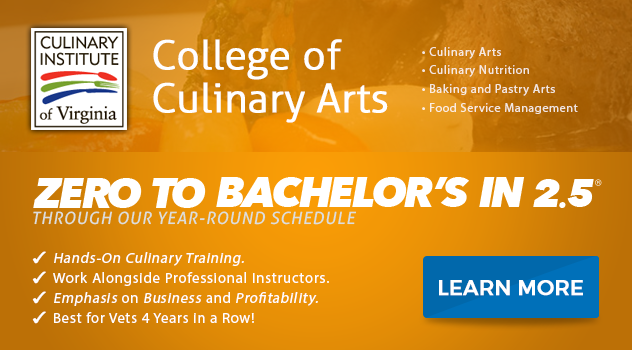 DISCLAIMER – ECPI University makes no claim, warranty or guarantee as to actual employability or earning potential to current, past or future students or graduates of any educational program we offer. The ECPI University website is published for informational purposes only. Every effort is made to ensure the accuracy of information contained on the ECPI.edu domain; however, no warranty of accuracy is made. No contractual rights, either expressed or implied, are created by its content.
Gainful Employment Information
For more information about ECPI University or any of our programs click here: http://www.ecpi.edu/ or http://ow.ly/Ca1ya.