When Do Nurses Choose a Specialty: Could a BSN Be what I Need to Succeed?
So, you have an RN degree and have been practicing for a while but would like to kick things up a notch and become more qualified to get a more lucrative job in the nursing world. If that sounds like you then the next obvious step would be is to get a Bachelor of Science in Nursing (BSN) degree, with a specialty. As you know, the nursing profession is a large umbrella that has many different jobs and qualifications.

Why is a BSN So Important?
However, from a hospitals point of view, there are some realities that make it more tempting for them to hire nurses with a BSN. This has to do with the fact that having nurses with more qualifications tends to bring down violation rates and incidents of medication errors.
Moreover, most other professions in the medical field are expected to improve their standards, and the pressure is increasing to do the same for the nursing profession. There may come a time when only candidates with at least a BSN degree will be seriously considered for employment. At present, the American Nursing Association has already set the goal at 80% for all nurses hired by 2020 to hold at least a BSN.
The following are examples of some of the most in-demand specialties in the nursing profession.
Dialysis Nurses
Dialysis nurses are some of the most in-demand specialties in the medical field. More and more people are using dialysis machines to help keep their kidneys functioning. A dialysis nurse's duty includes several things but the main one is assisting patients who need to use dialysis machines.
An interesting side note in this is that dialysis nurses are in great demand for cruise ship operators. Another unusual fact is that most dialysis nursing jobs are done on a 9-5 basis, which is not the case for a lot of other specialties, which are usually done on 12-hour shifts.
Case Managers
Case managing nurses are not typical nurses. They do not spend most of their time dealing directly with patients under the supervision of doctors. Case manager's responsibilities include monitoring several patients to see how they are progressing and making informed decisions on more treatment options.
Case managers can also act as advocates for patients when dealing with insurance companies. Usually, nurses who become case managers, have worked for a while as nurses and want to do something different.
Case managers combine the nursing profession with the bureaucratic side of the medical profession. Since written and communication skills are a high priority for case managers, most hospitals will require the candidate to hold at least a BSN degree.
Should I Go for a BSN?
The writing on the wall is quite clear. No matter how you choose to read it, getting a BSN is going to be highly important, not only to find the job but keep it also. A big reason for this is necessity. The health care world is constantly changing and evolving.
It is also becoming more and more reliant on sophisticated technology. Unless a hospital has the staff members who have the education and knowledge to run things, it will be difficult to provide good health care. Nurses with BSN degrees could be a big step in solving that problem.
ECPI University and Nursing Specialties
Are you an RN looking to take your nursing career to the next level? If you want to earn a Bachelor of Science Degree in Nursing and become a BSN nurse, consider ECPI University for the education you need. For more information, connect with a friendly admissions advisor today.
It could be the Best Decision You Ever Make!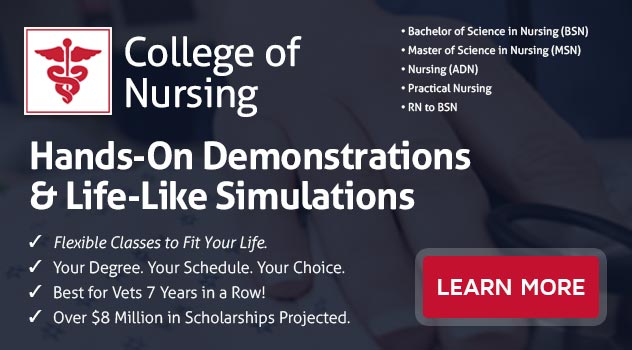 DISCLAIMER - ECPI University makes no claim, warranty, or guarantee as to actual employability or earning potential to current, past or future students or graduates of any educational program we offer. The ECPI University website is published for informational purposes only. Every effort is made to ensure the accuracy of information contained on the ECPI.edu domain; however, no warranty of accuracy is made. No contractual rights, either expressed or implied, are created by its content.
For more information about ECPI University or any of our programs click here: http://www.ecpi.edu/.