Where Can a Nurse Practitioner Work After Earning an MSN?
If you are planning to take your career to the next level, obtaining a Master of Science in Nursing degree (MSN) is a surefire way for you to do so. Committing yourself to a master's degree program requires total dedication, but it will most likely have a huge impact on your success as a professional nurse in the form of higher salaries, new career opportunities, and greater responsibilities.
An MSN degree should provide you with advanced training and equip you with the skills you need to give high-quality care to patients in a specialized role. Earning an MSN degree also qualifies you to provide different health care services that doctors or physicians provide. This is important today because physicians may cost too much to some patients, and advanced practice nurses can be a suitable alternative.

Types of Jobs Available After Earning your MSN
Nurse Consultant
As a nursing consultant, you will work in different fields and provide advice to different entities or facilities. There are different areas of specialization that you can choose to work in. You can become a management consultant and work to improve things like cost, communication, and risk management within a facility.
You can also choose to work as a legal nurse consultant and work outside the hospital setting with insurance companies or qualified attorneys and help with legal issues that are related to the healthcare industry. Some of the other specialty areas include community consultants, condition consultants, and occupational consultants.
Nurse Educator
If you decide to specialize in education when pursuing your MSN, you will be qualified to work as an instructor or professor in different institutions ranging from colleges to universities to business schools. You may also be hired by medical centers to provide enhanced levels of instruction to nursing students or new nurses.
Family Nurse Practitioner
Nurse practitioners work in numerous fields of medicine. Some of the possible areas of study that you can choose during your training include pediatrics, family care, OBGYN, and maternity, among many others.
Locations where Nurse Practitioners can Work
Regardless of your specialization, holders of an MSN degree work in the same facilities. Some of the common locations that you will work on acquiring your master's degree include:
Home healthcare
Community colleges or universities
Independent practice
Physicians' office
Responsibilities of an FNP
A family nurse practitioner (FNP) is an advanced practice registered nurse who works autonomously or in a team with other healthcare professionals to provide family focused care. Because the family patient population is very broad, FNPs provide a variety of healthcare services from disease prevention to health promotion to counseling and direct care.
FNPs possess both clinical training in family medicine and graduate-level education which qualifies them to diagnose and also treat complex health complications. FNPs can also choose to work as hospital and clinic administrators or policymakers due to their advanced training and education. As an FNP you can work in different settings including clinics, conventional doctor's office, private homes, hospitals or schools.
Importance of a Graduate Degree to this Position and Maintaining the Best care for Patients
For you to become an FNP, you should first pass the NCLEX-RN exam and get your license. You will obtain years of experience working as a registered nurse and from there you can work towards a master's degree in nursing (MSN) with focus on family practice. In most cases, registered nurses can first complete a general graduate degree in nursing before they can complete a post-graduate program. Many aspiring FNPs choose to concentrate their master's education on an FNP specialization including:
Cardiac
Perinatal
Medical-surgical
Orthopedics
Diabetes
Gerontology
Pulmonary
Long-term care
Psychiatric
Urology
Rehabilitation
Critical care
Trauma
The FNP program combines clinical experiences and didactic learning that emphasizes on mastering advanced clinical skills. Apart from foundational courses in pathophysiology, health assessment, and pharmacology, you should expect to take courses that also cover:
Adult and geriatric care
Family counseling
Nursing research methods
Family nursing care
Family nursing theories
Socio-cultural issues
Dynamics of family healthcare
Management of both acute and chronic illnesses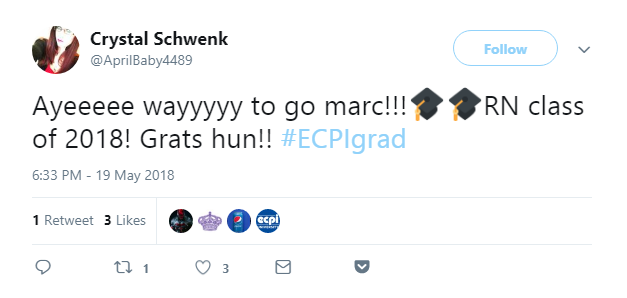 Are you interested in moving ahead in your nursing career? If you want to earn your Master of Science in Nursing, ECPI University offers this degree completely online. For more information about this exciting program, connect with a knowledgeable admissions representative today.
It could be the Best Decision You Ever Make!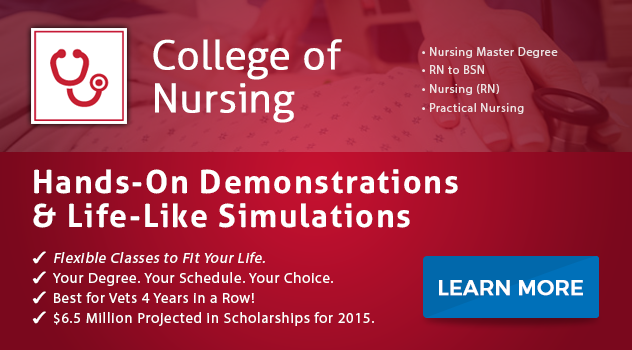 DISCLAIMER – ECPI University makes no claim, warranty, or guarantee as to actual employability or earning potential to current, past or future students or graduates of any educational program we offer. The ECPI University website is published for informational purposes only. Every effort is made to ensure the accuracy of information contained on the ECPI.edu domain; however, no warranty of accuracy is made. No contractual rights, either expressed or implied, are created by its content.
Gainful Employment Information – Master of Science in Nursing
For more information about ECPI University or any of our programs click here: http://www.ecpi.edu/ or http://ow.ly/Ca1ya.