Where can Sonographers Work in Modern Medical Settings?
Sonographers are an important part of medical care in the United States. According to the Bureau of Labor Statistics, the need for qualified diagnostic medical sonographers and cardiovascular technologists and technicians, including vascular technologists, is expected to grow by at least 17% over the next 8 to 10 years.
This incredible growth rate can be explained by the fact that sonography is such a useful and versatile tool in the medical field. You might wonder; where can sonographers be found? How can someone interested in sonography find their first position? How does education benefit those attracted to this career path?

Sonography in Medicine – Beyond the Emergency Room
Sonographers are a common sight in hospital emergency rooms and maternity wards. Their skills help doctors track fetal development, view broken bones, and diagnose a wide range of internal issues. However, sonographers are needed in medical offices of all types.
Research laboratories. Sonographers can be found in research facilities working side-by-side with chemists, doctors, and other scientists. Their ability to view and interpret the inner workings of the body gives them a unique perspective during animal research, medical trials for new drugs, and the development of internal therapies.
Medical imaging centers. These facilities exist to make routine testing faster and more convenient. Patients with conditions like cancer, arthritis, or heart disease visit these centers to gather information for their primary care provider.
Mobile imaging labs. In some areas, high-quality imagining equipment is hard to come by. Some clinics offer mobile imaging labs that help those in rural, low-income, or low-access areas get the services they need.
Outpatient care centers. Patients with chronic illnesses or who are recovering from serious injuries need frequent imaging to track their progress. Sonographers assist the staff at outpatient centers by gathering visual information on their conditions.
Private offices. Many doctors, like those who work with bones and muscles, keep a sonographer on-staff to simplify diagnoses. Instead of waiting for images to come back from another source, patients are able to get their results right away.
Choosing sonography as a career path could give job seekers access to a wide range of possible workplaces.
What Does It Take to Become a Sonographer?
How can those interested in this career path get started? The Bureau of Labor Statistics states that most employers prefer candidates who hold a professional certification. There are two ways to earn the proper certifications.
Complete an accredited sonography degree program. At the end of the program, a test might be issued that satisfies certification requirements. Some states require sonographers to acquire a license before they can legally practice. Always verify certification and licensure requirements with whichever state you plan on working in.
Complete a certification test independently. This can be risky as without formal training and practice, your knowledge might be limited. Also, you have to pay to take the test. This can result in an aspiring sonographer throwing money away on a test they have little chance of passing because they've never been through the formal training they need to complete it successfully.
High school students who want to pursue sonography should fill their junior and senior year class schedules with classes that concentrate on anatomy, math, physics, and physiology. This may help them when it comes to college classes after graduation. It will also expose them to the basics of the human body and the science behind sonography.
How Does Education Benefit Aspiring Sonographers?
There are benefits to a formal study program that makes getting a degree a necessary step.
Informal training is often narrow and one-sided. On-the-job training is a great way to learn the skills your employer needs. However, every employer is different. If you decide to pursue other opportunities, you may find your lack of depth limits your options. Complete a formal training program to unlock a wider range of entry-level sonography positions.
How up-to-date is your knowledge? If you haven't attended medical training in a few years, you may be surprised by the new expectations. Your past knowledge may not be enough to pass the certification test. Get a formal education to help ensure you're ready for testing.
The medical field is highly competitive. Without the right connections, it can be tough to find a job. Your formal education includes peers, instructors, and administrators. After motivating you through your studies, they could continue to serve as a source of job leads and references throughout your career.
Are you interested in a career in sonography? If you want to earn an Associate of Applied Science Degree in Diagnostic Medical Sonography, consider ECPI University. With accelerated classes and a year-round schedule, you could graduate sooner and start looking for work faster. For more information, connect with a helpful admissions advisor today.
It could be the Best Decision You Ever Make!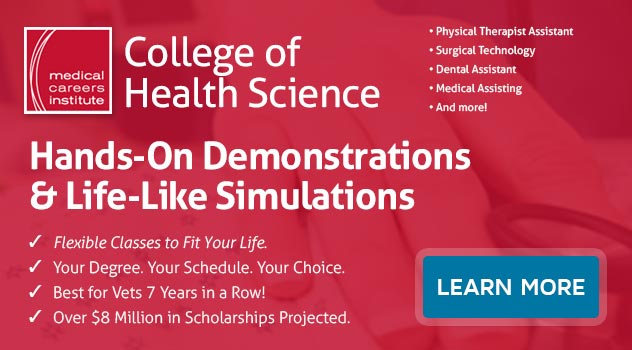 DISCLAIMER – ECPI University makes no claim, warranty, or guarantee as to actual employability or earning potential to current, past or future students or graduates of any educational program we offer. The ECPI University website is published for informational purposes only. Every effort is made to ensure the accuracy of information contained on the ECPI.edu domain; however, no warranty of accuracy is made. No contractual rights, either expressed or implied, are created by its content.
Gainful Employment Information – Sonography - Associate's
For more information about ECPI University or any of our programs click here: http://www.ecpi.edu/ or http://ow.ly/Ca1ya.