Which Cyber Security Course is Best: Learning on your Own or Formal Education?
Any organization that uses digital technology is at risk of attacks from hackers. To mitigate this risk, many organizations rely on cybersecurity professionals to defend their networks and computer systems against increasingly complex cyber threats.

The need for more cybersecurity experts is undeniable; in fact, Cisco has found that there are currently over 1 million unfilled jobs in this field. According to the Center for Cyber Safety and Education, the number may rise to over 1.8 million open jobs by the year 2022. Therefore, if you're considering a cybersecurity career, now is the right time.
If you love solving puzzles and have a sharp memory, these are other reasons why you may want to become a cybersecurity professional. The next question you might be asking yourself is whether you really need a degree. While you can become a self-taught cybersecurity expert, you will miss the several benefits that come with earning a degree.
Self-Taught and Learning Through Formal Training
There are a few aspects of being self-taught that you cannot compete with formal education. The first and most important thing is that a degree will shape your personality and make you more marketable to employers. Let's explore the merits and demerits of self-education and formal education.
Advantages of formal education
Guidance: Formal education will guide you all the way to get the knowledge you need. Tools used in college education are targeted to give you structured knowledge on important subjects.
Formal education has a well-designed curriculum: The education you will receive is tailored to equip you with important skills you need to prepare you for the cybersecurity labor market. Additionally, with online cybersecurity degrees, it is now easier than ever to receive a formal education.
You receive deep knowledge: Cybersecurity involves a lot of technical problems that require physics, algorithms, mathematics, and sometimes theoretical knowledge. While you can learn these things by yourself, it will be more difficult.
How Formal Education enhances your Cybersecurity Skills to make you More Employable
One of the main reasons why organizations can't seem to find enough cybersecurity experts is due to lack of true experts. However, formal cybersecurity should equip you with the following essential personal traits and skills:
Soft skills
Excellent communication and presentation skills to communicate effectively with customers
Ability to listen and understand instructions, especially when it comes to clients
Ability to articulate complex concepts both verbally and written
Essential work habits
Strong diagnostic and analytical skills
Capability to complete tasks
Demonstrate skills in collaboration and innovation
Detail oriented and ability to work methodically
Solid technical foundation
Proficiency in programming language including C, C++, Java, and other assembly languages or more scripting language (Python, PHP, Shell, and Perl)
Understanding how routers and switches work
Understand the administration, architecture, and management of operating systems, virtualization software, and networking.
General software and programming development concepts
Don't Miss Out
Are you interested in cybersecurity? If you want to make a difference and earn a Bachelor of Science Degree in Computer and Information Science with a Major in Cyber and Network Security, consider ECPI University for the education you want. For more information about this exciting degree program, connect with a helpful admissions officer.
It could be the Best Decision You Ever Make!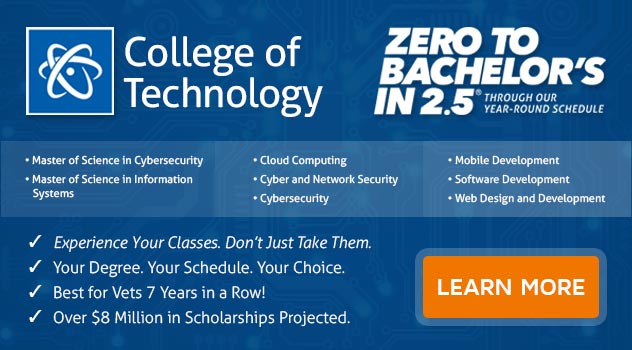 DISCLAIMER – ECPI University makes no claim, warranty, or guarantee as to actual employability or earning potential to current, past or future students or graduates of any educational program we offer. The ECPI University website is published for informational purposes only. Every effort is made to ensure the accuracy of information contained on the ECPI.edu domain; however, no warranty of accuracy is made. No contractual rights, either expressed or implied, are created by its content.
Gainful Employment Information – Cyber and Network Security - Bachelor's
For more information about ECPI University or any of our programs click here: http://www.ecpi.edu/ or http://ow.ly/Ca1ya.