Who Needs Cyber Security?
When the internet first started out, it was generally thought of as a nerdy past time for people who were better equipped to deal with computers than with people. Now, from social media to online banking to digital hospital records, every piece of our lives are available on the internet. Hackers and other nefarious characters can fight to gain access to this information and use it for their own purposes. In essence, everyone needs cyber security. Because just about everyone has personal information available via the internet.
The Age of Cyber Criminals
Technology itself is never evil, but it can certainly be put to evil use. In order to use the internet for anything, we need to provide it with personal information about our hobbies, preferences, finances, buying habits, and similar information. In a perfect world, all that information would stay in a perfect vacuum from the time it leaves our laptops and smartphones, to the time when it reaches the company or bank that we are conducting our transaction with.
If only we lived in that perfect world. The truth is, there is an army of cyber criminals that is spread out all over the world and constantly on the lookout for that one weak password or unsecured line of communication to pounce on and suck all the information out of. The age of ordinary criminals has today been superseded by cyber criminals who can hack into your computer from halfway around the world and use the private information they gain to ruin your life.
Attacking Individuals through the Internet
There was a time when the computer was viewed strictly as a device for industrial use. But then came Bill Gates and his vision for the home computer, and suddenly every household was clamoring for their own computer and the opportunity to become a part of the world wide web.
Those were simpler times, when common people knew very little about computers. In their eagerness to explore the digital world, visitors would stumble across websites which claimed to know ways to make them instant millionaires, or provided links to other helpful resources. All it took was one click on the link, and a file would be downloaded on their computer that contained a deadly computer virus.
The tactics have grown more sophisticated today, and such viruses are now capable of inflicting much greater damage, including:
Sending your bank account details to a remote server on another computer.
Planting incriminating information on your computer that could land you in jail.
Remotely accessing your computer and using it to carry out clandestine third-party transactions and making you take the blame for them.
Using your social media accounts to interact with others on the internet.
Wiping out all the information on your computer, or otherwise causing irreparable damage to it.
Digital Protection for Companies Large and Small
The stakes are even higher when the fate of your company is directly tied into keeping your digital assets safe. When the internet revolution was at its peak, forward thinking entrepreneurs were eager to embrace the technology. The internet helped them cut down on their expenses, complete production more quickly, employ a global workforce and dramatically raise their profit margins.
The honeymoon period was brought to a screeching halt when the first cyber attack crashed a company's server. Then another attack followed on a similar company. Then another, and several more every year. Today, companies understand that an unprotected digital network can cause unimaginable damage to their company in many ways, including:
Revealing confidential information about clients and posting it online.
Eliminating years worth of company data within minutes.
Causing damage to the company's electronic devices, resulting in a holdup that can ruin their profit margins.
Causing the company computers to malfunction and work in the wrong manner.
Damaging the company's reputation and making investors and consumers reluctant to place their faith in them again.
Enter the Cyber Security Experts
It was problems like these at both the personal and professional level that created the demand for cyber security experts. These are the people who are tasked with studying digital networks to find out the weak points which can provide easy access to hackers and malware and designing stronger systems that would allow for the safe transfer of encrypted data over those networks. As hackers grow bolder and better equip, the demand for cyber security experts will only rise in the future.
Are you interested in the field of cyber security? If you would like to earn a Bachelor of Science Degree in Computer and Information Science with a Major in Cyber and Network Security, consider ECPI University for your education. With an accelerated course of study, you could be hunting cyber criminals faster than if you were enrolled in a traditional degree program. For more information, contact a friendly admissions advisor today.
It could be the Best Decision You Ever Make!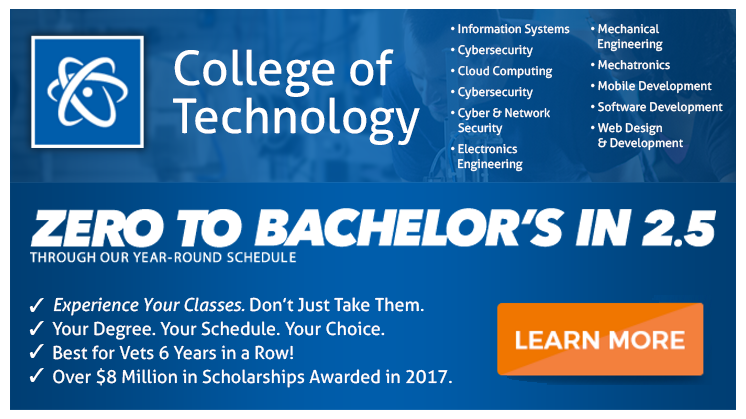 DISCLAIMER – ECPI University makes no claim, warranty, or guarantee as to actual employability or earning potential to current, past or future students or graduates of any educational program we offer. The ECPI University website is published for informational purposes only. Every effort is made to ensure the accuracy of information contained on the ECPI.edu domain; however, no warranty of accuracy is made. No contractual rights, either expressed or implied, are created by its content.
Gainful Employment Information – Cyber and Network Security - Bachelor's
For more information about ECPI University or any of our programs click here: http://www.ecpi.edu/ or http://ow.ly/Ca1ya.