Why Does Cyber Security Interest You? Discovering Your Passion for Information Security
If you keep up with the news, there's a good chance you know a thing or two about cyber security. It's hard to avoid the constant stories of hackers stealing information from billions of people at a time, or holding the hospitals of an entire nation for ransom. If you've felt a twinge of curiosity at hearing these stories, you might have a budding passion for cyber security.
There are many reasons that you might want to get into cyber security. Here are some of the reasons you might want to think about getting into cyber security, and some of the qualities that cyber security professionals need to succeed in this industry.

Cyber Security Professionals Combat Cyber Crime
Cybercrime is running rampant, and for people who want to help others and stop criminals, there's no better way than to become a cyber security professional. Cyber criminals are constantly evolving with their techniques, and methods like ransomware are becoming more sophisticated. For individuals who want to make a positive impact with their work, cyber security is a great opportunity to do so.
It's Fun, Rewarding Work
In cyber security, you will never feel like you're doing archaic, unnecessary work. The world of cybercrime and cyber security is constantly evolving. Staying ahead of criminals is a significant part of the job. You can feel good about your work knowing that you're helping protect peoples' livelihoods and privacy. You might also find great satisfaction in a job that requires you to be on your toes and that keeps your mind engaged. This is an important, exciting field. If the thought of protecting the internet from criminals intrigues you, then cyber security might just be the job for you.
How do I get Started?
One excellent way to channel your passion for cyber security into a future is to earn a degree. A good formal cyber security degree program will prepare you for the modern world of cyber security, and give you the training and knowledge you will need to take important certification exams. Earning a degree, passing certification exams, and demonstrating your knowledge could help you turn your passion into your future. 
Are you intrigued by the world of cyber security? You could earn a Bachelor of Science Degree in Computer and Information Science with a Major in Cyber and Network Security - Cybersecurity Track at ECPI University in as little as 2.5 years! For more information, connect with a skilled admissions advisor today.
It could be the Best Decision You Ever Make!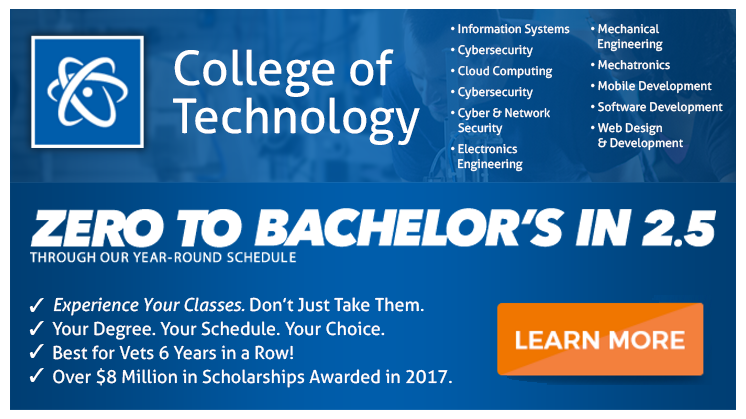 DISCLAIMER – ECPI University makes no claim, warranty, or guarantee as to actual employability or earning potential to current, past or future students or graduates of any educational program we offer. The ECPI University website is published for informational purposes only. Every effort is made to ensure the accuracy of information contained on the ECPI.edu domain; however, no warranty of accuracy is made. No contractual rights, either expressed or implied, are created by its content.
For more information about ECPI University or any of our programs click here: http://www.ecpi.edu/ or http://ow.ly/Ca1ya.