Why Healthcare Administration? 6 Reasons Why You Belong in this Field
Pursuing a degree in healthcare administration (HCA) should give you a good overview of all the career options that exist following graduation. Your classes should provide a strong foundation that will serve you well in a wide range of different healthcare careers.
Some options could include working directly with patients, others may be more administrative positions such as overseeing a practice or working with insurance companies as a "go between" between patients and insurance providers.

What Will I Study in Healthcare Administration?
As part of your coursework in HCA, you should take a variety of different courses that will prepare your many different specialties. Some of the classes you should expect to take include:
Managed patient care
Practice and business management
Financial responsibility
Innovative medical technologies
Ongoing healthcare research
Long-term patient care
Special healthcare delivery systems
Is a Job in Healthcare Administration the Right Fit for You?
Since HCA offers so many options, you will have many different areas of study to ensure that your education is well rounded for both the healthcare and business aspect of your career. Certain personality types are especially well suited for this career.
If you possess these traits and skills you may belong in the healthcare administration field:
Possess good communication skills: In HCA, you will need to communicate with patients, explain treatment modalities to patients and families going through challenging medical issues.
You are understanding and nurturing: HCA leaders will care about their patients and be able to offer them sympathy and encouragement during rough times.
You have the ability to handle stress: Those in the healthcare field often find themselves in stressful situations so they need to be able to handle their stress, so they don't pass it on to patients or co-workers.
You are good working in a team situation: It is imperative that HCA's work well with patients, their families and other healthcare workers on the team. They often work as conduits between the patient and the physician, so they need to be able to work together as a team.
You are detail oriented: HCA's must pay attention to medication, chart notes and other key criteria that affect the health and lives of their patients. They also need to be able to spot issues before they become critical errors.
You thrive in a fast-paced environment: HAC's need to respond quickly to medical emergencies so they can get patients the care they need as soon as possible.
Healthcare Administration Responsibilities
As stated, HCA's have a wide range of responsibilities. You will generally be tasked with:
Monitor budgets and preparing reports
Coordinate staff schedules and maintain records
Maintain and update patient medical records, admissions and insurance information
Track and order office supplies
Understand and adhere to healthcare regulations
Maintain expense records and find cost-reducing measures and efficiencies
Know the latest technologies in both the medical and practice operations areas
Start Your HCA Career with ECPI University's Accelerated Class Schedule
Do you think you'd fit in as a healthcare administrator? If you want to earn a Bachelor of Science in Health Science Degree with a Focus in Healthcare Administration, ECPI University offers this program on an accelerated schedule. For more information about this exciting opportunity, connect with a helpful admissions advisor today.
It could be the Best Decision You Ever Make!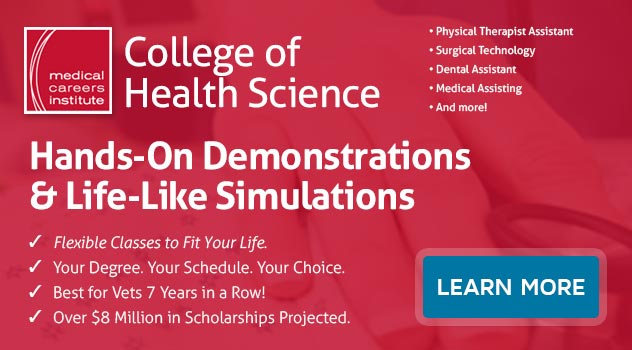 DISCLAIMER – ECPI University makes no claim, warranty, or guarantee as to actual employability or earning potential to current, past or future students or graduates of any educational program we offer. The ECPI University website is published for informational purposes only. Every effort is made to ensure the accuracy of information contained on the ECPI.edu domain; however, no warranty of accuracy is made. No contractual rights, either expressed or implied, are created by its content.
Gainful Employment Information – Healthcare Administration - Bachelor's
For more information about ECPI University or any of our programs click here: http://www.ecpi.edu/ or http://ow.ly/Ca1ya.