Why is an MBA Valuable? Can it Really Help Me?
An MBA (Master of Business Administration) is an advanced degree that enables students to sharpen their knowledge of business skills and practices. A typical MBA course focuses on important topics such as communications, human resources, marketing, and management. Although MBA students often graduate with a broad understanding of business administration, some specialize their education in a particular industry like healthcare.
Going back to school to pursue your MBA is a weighty decision that you shouldn't take lightly. If you are already employed and have personal and professional commitments to balance, your move will be even more consequential. The good news is that most MBA programs are built around professionals that have busy lives. There are online and accelerated programs that will enable you to refine your knowledge of the business world and still maintain your career and balance your personal commitments.

Benefits of Earning an MBA
Advancing your Career
In case your current profession is less than perfect for your aptitudes, an MBA will provide you with enough flexibility to explore all your options, and provide you with the necessary training to change careers. However, if you're content with your current career path, an MBA will prepare you to move into top-level positions.
Develop Managerial Skills
Both young and senior professionals that feel they are up to the challenge can pursue an MBA. After working for some time, it's normal for you to conform to a repetitive cycle and avoiding taking risks. An MBA could teach you several things including what makes your company tick. You might learn how to:
Advertise your manufactured products
Keep your organization's finances healthy
Acquire and also interpret industry data
Create and maintain the organizations' positive image
Hire talented professionals
Determine when to make tough calls
Pursuing an MBA will force you to exit your comfort zone, learn and apply the most recent techniques, and continuously challenge yourself.
Earn More
Employees with an MBA degree generally earn more than those without or those with a regular master's degree. This degree could also qualify you for managerial roles.
Access to a Large Business Network
Pursuing an MBA will also give you a great networking opportunity. You will interact with colleagues, teaching staff and professors (often former or potent business people with years of experience in management). Additionally, you may also meet potential employers through internships.
Finally, you will access the alumni network of a specific MBA program. Your connections will also give you an overview of the business world, and you will be able to note and understand any changes in the business environment. An MBA program will also help you reflect on big business issues and you will be able to make connections between different global environments and affairs.
Choosing the right program is one of the major and toughest decisions that you'll ever make before enrolling for your MBA program. While an MBA can enhance your career prospect and help you build a better future, who can really benefit from getting an MBA?
Who Would Benefit From an MBA and Why
Those who have settled in their chosen career: If you were lucky to land a job in your area of training, you can consider pursuing an MBA. Not all people go to work in their area of profession. If you're in such a situation, then you should postpone your studies until a time when you'll be sure the direction you want to take.
Experienced professionals: An MBA is an advanced course, and it is designed for people that are experienced and those who are eyeing managerial positions. Experienced people will have more clarity on the career paths that fit them best.
Academically prepared students: First, forget whether your undergraduate grades will help you be admitted and focus on whether you're prepared to handle the rigorous coursework. An MBA is not an afternoon of writing out a nice academic paper. It's tough work that will require focus and dedication.
Do you think you're ready to earn an MBA? If you want to earn a Master of Business Administration Degree, ECPI University offers this program online at an accelerated pace. For more information on this exciting program, connect with a knowledgeable admissions advisor today.
It could be the Best Decision You Ever Make!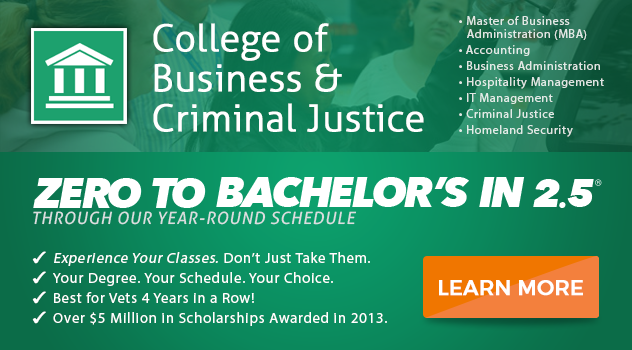 DISCLAIMER – ECPI University makes no claim, warranty, or guarantee as to actual employability or earning potential to current, past or future students or graduates of any educational program we offer. The ECPI University website is published for informational purposes only. Every effort is made to ensure the accuracy of information contained on the ECPI.edu domain; however, no warranty of accuracy is made. No contractual rights, either expressed or implied, are created by its content.
Gainful Employment Information – MBA (Master of Business Administration)
For more information about ECPI University or any of our programs click here: http://www.ecpi.edu/ or http://ow.ly/Ca1ya.