Why is the Role of a Healthcare Administrator so Important These Days?
As medical technology advances and patients live longer, the role of healthcare administrators becomes increasingly important. 
But what is the role of a healthcare administrator? Why are these positions so important? What education is required to become a healthcare administrator? What do healthcare administrators actually do? 

The Role of Healthcare Administrators
Healthcare administrators are responsible for facilitating patient care. They plan, direct, and coordinate services so that doctors, patients, insurance providers, and medical facilities stay on the same page throughout treatment. Their primary purpose is to interpret laws and regulations as they apply to individual patient profiles.
There are a variety of healthcare administrator job titles. Each comes with a unique set of duties. However, healthcare administrators usually find themselves occupied in these daily activities:
Research and implement procedures that improve operational efficiency and patient care.
Develop goals and objectives for their departments.
Keep their organizations in compliance with all applicable regulations.
Recruit, train, evaluate, and supervise department staff.
Manage facility finances and patient billing.
Create work schedules for those under their direction.
Organize and create records that track specific aspects of the facility's functions.
Represent their departments during interdepartmental meetings.
Healthcare administrators work with patients, doctors, nurses, medical technicians, insurance agents, and the public to ease communications related to the provision of care.
The Importance of Healthcare Administrators
The Washington Post calculates that the United States spends $2.9 trillion each year on healthcare costs. Healthcare administrators are an important part of ensuring those funds are well spent. Here are some of the ways administrators positively impact the medical field:
Sensitive information is shared between multiple parties during the insurance payment process. This information could damage patient privacy if it fell into the wrong hands. Administrators work to keep facilities in compliance with HIPAA laws that protect patient information.
Administrators serve as the hub of the wheel that keeps the healthcare industry rolling. They make sure that doctors, insurance companies, patients, and other providers have access to the information needed to ensure proper care. Without them, treatments are delayed, payments lost, and quality of care suffers.
Like all businesses, medical facilities need good managers to oversee their staff. Administrators work with medical staff to ensure good shift coverage and to give every patient the right amount of attention.
Healthcare administrators are a central part of the medical field in the United States.
The Need for Education
Most employers require applicants to hold a bachelor's degree for their administrator positions. Beyond these requirements, there are other important reasons why job seekers should get their education before applying.
Medical terminology: While they do not provide direct care to patients, administrators are responsible for interpreting medical data. A solid background in medical terminology helps them understand patient charts and information so they can make more informed decisions.
Legal requirements: The medical field is required to meet strict filing and information retention standards. During their education, prospective administrators learn how to keep records in a way that satisfies these requirements. They also learn about other legal issues surrounding their future work.
A big picture view: Administrators need to be able to see things from several points of view. While they are there to support direct care workers, they must also conform to the wishes of their directors. Formal education helps them understand how to navigate this space professionally and compassionately.
Getting a degree prepares aspiring healthcare administrators to successfully fill their roles as mediators between care providers and recipients.
The Perks of Getting a Degree
A degree in healthcare administration is a powerful tool that can help you get started in your desired field quickly: 
Greater opportunities: Working nurses and healthcare professionals who want to expand their opportunities often seek higher education.
More control: What are your ultimate goals? A degree can help you shape your future and achieve your professional goals.
Professional respect: Administrators are a respected part of the healthcare team. Earning a degree validates your skills and encourages admiration from coworkers and community members.
Are you interested in a future in healthcare administration? If you want to earn a Bachelor of Science in Health Science with a Concentration in Healthcare Administration, ECPI University offers this degree program at an accelerated pace. For more information, connect with a helpful admissions counselor today.
It could be the Best Decision You Ever Make!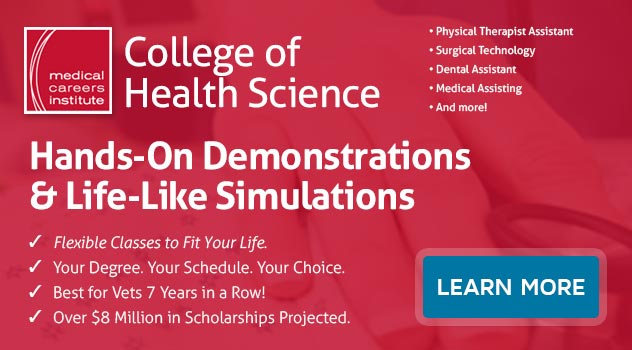 DISCLAIMER – ECPI University makes no claim, warranty, or guarantee as to actual employability or earning potential to current, past or future students or graduates of any educational program we offer. The ECPI University website is published for informational purposes only. Every effort is made to ensure the accuracy of information contained on the ECPI.edu domain; however, no warranty of accuracy is made. No contractual rights, either expressed or implied, are created by its content.
For more information about ECPI University or any of our programs click here: http://www.ecpi.edu/ or http://ow.ly/Ca1ya.