Why Should I Become a Paramedic?
Emergency Medical Technicians, also known as EMTs, are health professionals who take care of sick and injured patients in emergency medical situations. They respond to accident scenarios and medical incidents where they offer care and transportation to healthcare facilities. Paramedics are healthcare heroes ready to save lives.
The Emergency Respond and Ambulance Services sectors are like one big family always ready to take care of each other. As a paramedic or a patient transport officer, at some point, you'll experience pretty life changing moments together with your colleagues. The kind of bond that grows amongst you generates a lifelong mutual respect and friendship.
Have you been wondering if you should become a paramedic and why? A paramedic career is incredibly fulfilling for courageous, driven and compassionate people. The following are some reasons why you might be considering taking on this career path.

Make a change to your Community
Helping others is a practice like no other. When you become a paramedic, you will be able to make a difference every day in your community. If you care a lot about people, then you understand how good it feels to help others. And let's be realistic; if you want to be a paramedic, control center officer or a patient transport officer, then you definitely care about others.
A Promising Career
There are numerous rewarding and incredible career paths available for you as a Paramedic. From being a medical technician to a paramedic ambulance attendant, you will find something that will be closest to your heart. You can also specialize in disaster management or possibly aeromedical paramedics later in your career - it's a diverse path with many options for those who don't want to feel stuck with only one option!
What you do Matters
There are many office workers today who wonder if what they do really matters. An EMT gets to make a difference in the life of someone every day they are at work. Long after these professionals have forgotten the faces of patients they helped, their patients never forget.
Learning Continuously
All Paramedics are passionate about making sure their skills are perfected all the time. As the industry grows, you will be faced with new opportunities to advance your skills. This means that doors to new career opportunities will always be open and you will get a chance to practice all the things you have been learning.
Meet and make Lifelong Friends
Given the form of work you will be doing once you graduate, you'll unavoidably make very close relationships with your colleagues. You'll be part of a crew that makes life-changing decisions, and you will share special friendships bonds that do not end when the shifts end – the relationships you cultivate can last a lifetime.
Are you interested in becoming an EMT? If you want to earn an Associate of Applied Science Degree in Emergency Medical Services, ECPI University could help you achieve your goal. For more information about this exciting career opportunity, connect with a skilled admissions advisor today.
It could be the Best Decision You Ever Make!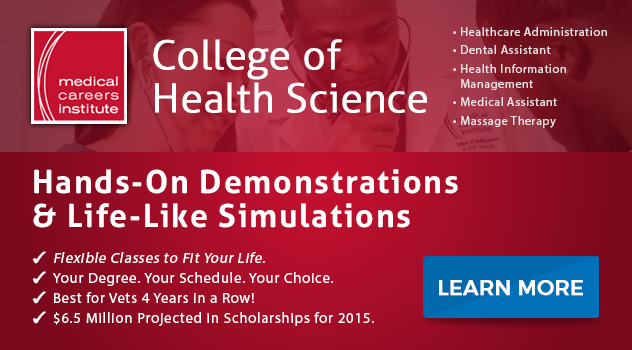 DISCLAIMER – ECPI University makes no claim, warranty, or guarantee as to actual employability or earning potential to current, past or future students or graduates of any educational program we offer. The ECPI University website is published for informational purposes only. Every effort is made to ensure the accuracy of information contained on the ECPI.edu domain; however, no warranty of accuracy is made. No contractual rights, either expressed or implied, are created by its content.
Gainful Employment Information – Paramedic (EMT) - Associate's
For more information about ECPI University or any of our programs click here: http://www.ecpi.edu/ or http://ow.ly/Ca1ya.