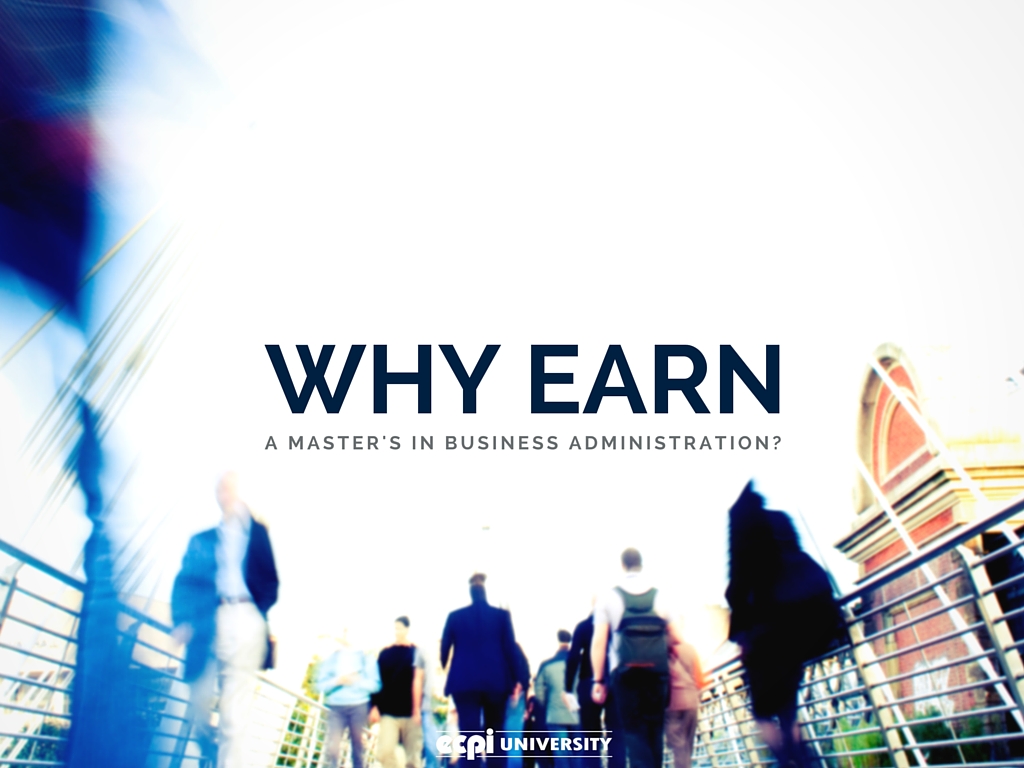 Whether you're a young professional seeking to get ahead in your chosen career, a new college graduate looking to make your way in the world, or a veteran of the workforce, inevitably you may be confronted with the decision to pursue further education: namely a Master's in Business Administration.  The MBA is arguably one of the most recognizable post-undergraduate degrees, but is taking on the time and investment for a master's degree right for you? Here's why you should consider earning an MBA. 
MBA's Are Becoming the Norm
According to the National Center for Education Statistics, 366,815 undergraduate degrees in business were conferred by postsecondary institutions for the 2011-2012 school year (the most recent data available) while 191,571 master's degrees in business were conferred during the same time frame.  A closer look at the data reveals that undergraduate degrees awarded in business have stayed relatively close in number while MBAs have increased quite rapidly.  
The number of MBA's conferred increased 7.8% from the 2009-2010 school year while undergraduate degrees conferred increased only 2.4% over the same time period.  What this means is undergraduate degree holders are growing at a far slower rate than graduate degree holders.  In the past, where undergraduate degrees were enough to get ahead in the workplace, it appears that MBA's have become the new norm.
Earning an MBA Could Sharpen Your Skills
If you're not as familiar with the management, communication, or leadership sides of business but wish to move into those positions, an MBA could help you hone the skills needed to make that big leap.  As an MBA student (and hopefully graduate) you'll acquire a number of skills working with your fellow colleagues and classmates that you may otherwise not get in your workplace environment.  Discovering how to learn with your peers instead of simply working with them will open a new part of your mind and generate a new way of thinking -- something necessary if you are to become a leader or manager at your company.  You could also become an excellent communicator and outstanding writer.  If those are skills that have eluded you in the past or need work, an MBA will certainly help sharpen those trouble spots and help round you out as an employee and manager.
You Could Start to See the Bigger Picture 
Much like learning another language, immersion is a tool you can use to become an expert in business.  While working towards your MBA, you'll be exposed to (and required in many cases) to keep up with current business affairs outside of the bubble you live in.  Suddenly business becomes a global phenomenon, not simply a local establishment.  When you start to see the bigger picture of business, you start to pick up on the areas where you (as a manager or leader) and your company (as an organization) either excel or fall short.  This sort of holistic thinking is the way people like yourself can get a head start in their organization or begin to make the move towards management.  While it isn't a guarantee that these things will come to fruition, your ways of thinking will broaden allowing you to think like a true business leader.
An MBA Could Free You From all Restraints
Once you earn an MBA, you unlock an ability to think freely.  While we aren't held captive by our minds, we can certainly be hindered.  With a Master's in Business Administration. you no longer have to be the lifelong plugger (think Dilbert) sitting behind a cubicle printing off TPS reports.  In fact, you may discover your true passion to continue learning, pressing in, and discover career goals and ambitions you never thought were possible.  
This is the beauty of earning an MBA – you no longer are required to conform to the corporation, and you can discover the passions that got your career started in the first place.  You will likely feel that you have more flexibility, a greater sense of self-importance, and the confidence to do whatever you're truly passionate about in the business world.  Today's MBA is more than just a degree; it's an education in self-discovery.
Is an Accelerated MBA Degree Program in Your Future?
Perhaps you're ready to cast off the restraints that have held you back in your career or maybe you're ready to simply move up at your current company.  Whatever the case, a Master's in Business Administration may be right for you. If you're ready to take the next step in your career, head over to ECPI University for more details on how an MBA could make a difference in your life.  It could be the Best Decision You Ever Make!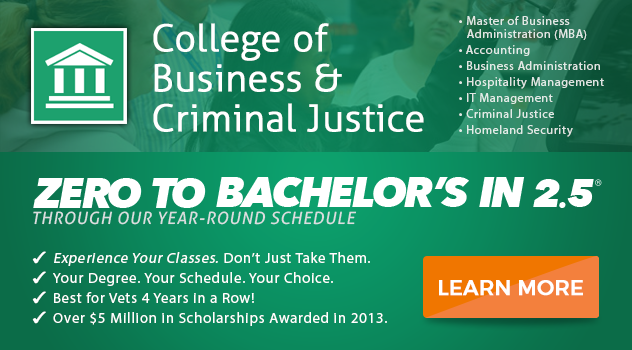 DISCLAIMER – ECPI University makes no claim, warranty or guarantee as to actual employability or earning potential to current, past or future students or graduates of any educational program we offer. The ECPI University website is published for informational purposes only. Every effort is made to ensure the accuracy of information contained on the ECPI.edu domain; however, no warranty of accuracy is made. No contractual rights, either expressed or implied, are created by its content.
Gainful Employment Information – MBA (Master of Business Administration)
For more information about ECPI University or any of our programs click here: http://www.ecpi.edu/ or http://ow.ly/Ca1ya.