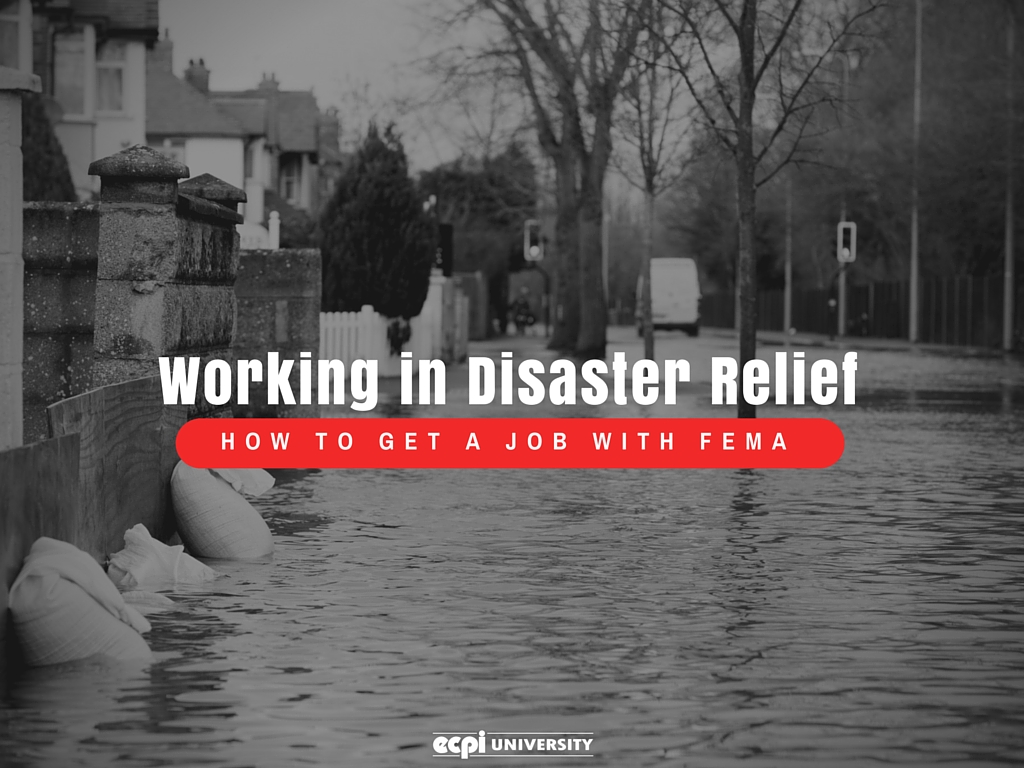 The Federal Emergency Management Agency is the governmental entity responsible for providing emergency response services when disaster strikes. As a division of the United States Department of Homeland Security, emergency response providers for FEMA help save lives and provide people with necessary resources when they need it most.   
What are Emergency Management Response Jobs?
When people are negatively affected by natural disasters such as floods, earthquakes, fires, tornadoes, hurricanes or man-made disasters such as terroristic attacks or nuclear disasters, emergency management personnel are onsite to assist individuals and the government in restoring order. At ground zero, FEMA workers helped provide temporary housing to displaced individuals and coordinate services for disaster victims to receive food and water.  
In the background, there are many types of FEMA jobs. Employees work on plans to help prepare communities and the government in case of disaster. Additionally, they help to mitigate hazards and prevent such disasters. Some people work at special call centers taking calls regarding emergencies and coordinating services. FEMA also hires directors over certain areas to help lead disaster relief services. These individuals help coordinate services with other agencies and help launch emergency preparedness plans throughout their region.
Many FEMA jobs are two- or four-year appointments. Reservists are hired who help provide disaster relief services who stay on-call for a certain duration or during the course of a particular disaster. The extension of such jobs is often dependent upon federal funding.
The Emergency Management Response Career Path
According to the Bureau of Labor Statistics, the median annual salary for an emergency management specialist was $52,590 in 2009. In the same year, there were 13,060 jobs in the United States listed under this title. For federal employment including employment with FEMA, applicants must apply through the USA Jobs portal and website. Applicants are subject to a criminal background check. Interested applicants can also check the FEMA website for more information about the agency and its role.
What Education Do I Need to Work for FEMA?
Individuals who are interested in pursuing a career with FEMA may choose to pursue an educational degree that will better prepare them for this type of work. Some schools offer a bachelor's degree in homeland security in order to teach the skills necessary to succeed on this path. This type of education could provide students with the special training they need to learn how to anticipate disasters, understand the role of Homeland Security, follow safety protocol, gather important intelligence during times of crisis, and learn about emergency response systems.

Do I Need Any Work Experience to Work for FEMA?
FEMA also considers the relevant work experience of applicants that may help provide them with a particular background that could help support them in this important role. FEMA actively recruits former and current military personnel, as these individuals have dealt with combat situations and may have a better understanding than someone without military service. Disabled veterans can apply for FEMA positions through the Wounded Warrior program.
Other work experience may also provide a basis for relevant experience at a FEMA position. For example, former law enforcement officers, firefighters and EMTs often handle the types of crisis situation that FEMA workers may experience on a larger scale.
FEMA does not directly place volunteers at times of disaster. However, it does coordinate with other agencies in placing volunteers at disaster points. It operates special programs for young adults and interns as well. For example, FEMA Corps is a program operated within the AmeriCorps National Civilian Community Corps. Members of this program work on assessing risks for disaster, mitigating such disasters and preparing for disasters. These positions are usually for 10-month appointments. FEMA accepts interns through the Pathway Program for people who are interested in civil service employment. FEMA may also hire people in short-term positions during disaster relief.
@RayvonOwen singing the national anthem at ECPI's Graduation in Richmond. #ECPIGRAD @ECPIUniversity

— Amber Santucci (@ambersantucci) June 12, 2015
The Next Step
Are you interested in a career with FEMA? Are you considering becoming an emergency management specialist, director or operational expert to help people when they need it most? Contact ECPI University today for more information about earning your Bachelor of Science in Criminal Justice with a concentration in Homeland Security. This education could prepare you for work with FEMA and other divisions of Homeland Security. At ECPI University, you could earn a bachelor's degree in as little as 2.5 years through our year-round schedule. We are committed to the success of our students and feature small class sizes, free tutoring, and career services as part of our full accredited program. Contact us TODAY to get your future started. It could be the Best Decision You Ever Make!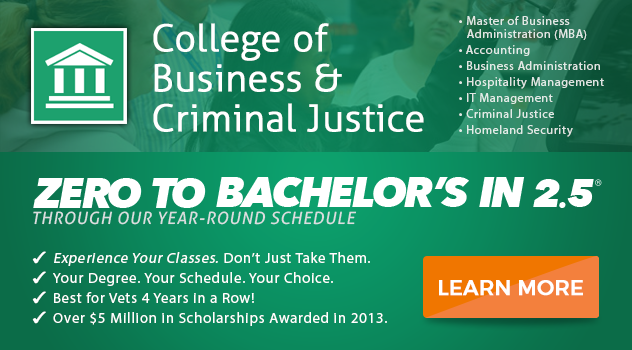 DISCLAIMER – ECPI University makes no claim, warranty or guarantee as to actual employability or earning potential to current, past or future students or graduates of any educational program we offer. The ECPI University website is published for informational purposes only. Every effort is made to ensure the accuracy of information contained on the ECPI.edu domain; however, no warranty of accuracy is made. No contractual rights, either expressed or implied, are created by its content.
Gainful Employment Information
For more information about ECPI University or any of our programs click here: http://www.ecpi.edu/ or http://ow.ly/Ca1ya.