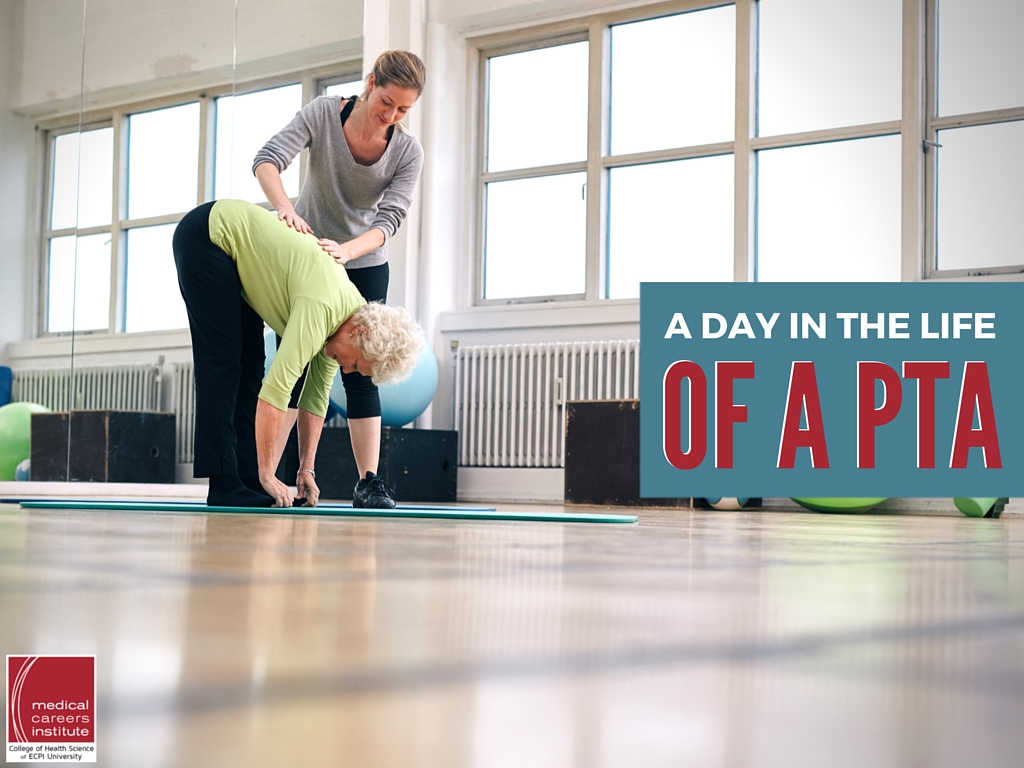 Physical therapist assistants, or PTAs, work closely with physical therapists to help patients regain their strength and abilities after injury, disease, or medical treatment. If you're considering a career as a physical therapist assistant, expect action-packed work days, with a sometimes physically demanding regimen. It's a challenging profession, requiring physical exertion and the ability to relate well to patients and to respond to them with compassion and caring. But the rewards of being a PTA are numerous – among them, the satisfaction of helping patients regain their abilities and self-sufficiency. 
A PTA's Typical Day
PTAs generally work in specialized fields, including sports medicine, hospitals, nursing homes, occupational therapy, or schools and universities, but their duties are likely to be similar in all these fields. 
So what is a day in the life of a PTA like? Typically, a physical therapist will complete the examination of the patient and determine a diagnosis. A plan of care is designed with short- and long-term goals. The physical therapist might provide all the treatment or engage a PTA to help with some of the treatment, also called "interventions." Some of the interventions that a PTA might perform include the following: traction, massage, therapeutic exercise, electrotherapy, motor learning and development, ultrasound, and balance and gait training. The PTA might also be called upon to help the patient use such devices as wheelchairs, crutches, prosthetics and orthotics. Part of each day is likely be devoted to helping patients learn how to move, or how to perform necessary tasks in a safe way. The PTA could also be called upon to keep records of the patient's response to the interventions, and to share that information with the PT so the PT can re-evaluate therapy and change it as needed.  
Responsibilities of a PTA
PTAs may share the responsibilities of educating patients in matters of health and wellness to optimize chances for rehabilitation. Promoting a more active lifestyle is often a part of this strategy.  
Occasionally, a PTA might have to react to an emergency situation in the clinical setting. 
Other activities that might make up part of a PTA's day are billing and coding, as well as activities related to risk management and administrative duties in the facility. 
Conditions Treated by a PTA
Some of the most common conditions treated by PTAs could be burns, carpal tunnel syndrome, back injuries, headaches, arthritis, fractures, dislocations, balance, developmental delays, head injuries, incontinence, strokes, brain injuries and osteoporosis. 

Where Do PTAs Work?
The following list is not exhaustive, but does detail some of the settings in which a PTA might work.
Home health. Most home health patients will be elderly, although some may be pediatric or disabled. The PTA would likely go to the patient's home and work with exercises, massage and other treatments to improve mobility and comfort. 
Extended care and/or nursing home. These are generally residential facilities for the elderly or disabled.
Acute care. This setting usually involves short-term care after surgery, illness, an accident or trauma recovery, with a goal of stabilizing the person medically. 
Hospice. This setting involves treating patients with incurable conditions, making them comfortable, managing pain, promoting flexibility, and maintaining functional abilities as long as the patient is able to respond. 
Occupational/workplace. The goal of therapy in these settings is usually to return people to work.
School. Some PTAs might provide physical therapy to students in pre-school, elementary or secondary facilities. 
Outpatient clinic. Patients usually visit these facilities for orthopedic problems or to address neuromuscular injuries. 
Rehabilitation center. These facilities usually provide intense therapy to more quickly promote the patient's recovery.
PTAs commonly go on the road to perform their work as well. They might also be involved with aquatic therapy or sports medicine. 
In general, PTAs will focus on one or more specialties, obtaining more education and experience in these fields. However, working as a PTA in these various specialty fields does not generally involve individual certification, as it will for a physical therapist.
Job Outlook & Salary for a Physical Therapist Assistant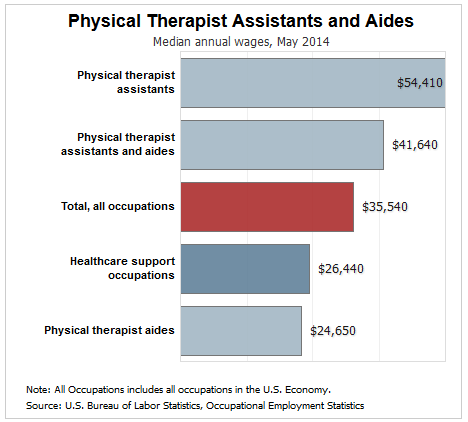 The median annual salary for a physical therapist assistant as of 2014, according to the U.S. Bureau of Labor Statistics, was $54,410 a year. The BLS says the job prospects for PTAs are very good over the next decade as well, with growth predicted at 40 percent through 2024. This is faster than the average for most occupations, and is a result of the aging population and the increase of chronic conditions such as obesity and diabetes. 
So blessed to say I just got the best phone call to end my summer. I am proud to be 1 of the 16 that was accepted into the PTA program @ECPI

— Elizabeth Cobb (@Cobbe_) August 18, 2014
Is Physical Therapy Assisting a Good Match for You?
Give us a call at ECPI University and let us tell you about our PTA program. You could earn an Associate of Applied Science Degree in Physical Therapist Assisting in as little as 1.5 years. So what are you waiting for? It could be the Best Decision You Ever Make!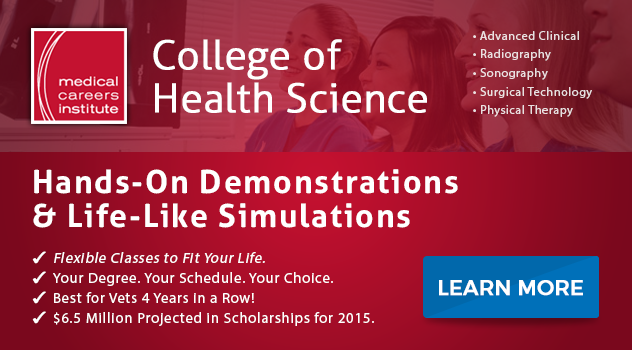 DISCLAIMER – ECPI University makes no claim, warranty or guarantee as to actual employability or earning potential to current, past or future students or graduates of any educational program we offer. The ECPI University website is published for informational purposes only. Every effort is made to ensure the accuracy of information contained on the ECPI.edu domain; however, no warranty of accuracy is made. No contractual rights, either expressed or implied, are created by its content.
Gainful Employment Information – Physical Therapy Assisting - Associate's
For more information about ECPI University or any of our programs click here: http://www.ecpi.edu/ or http://ow.ly/Ca1ya.