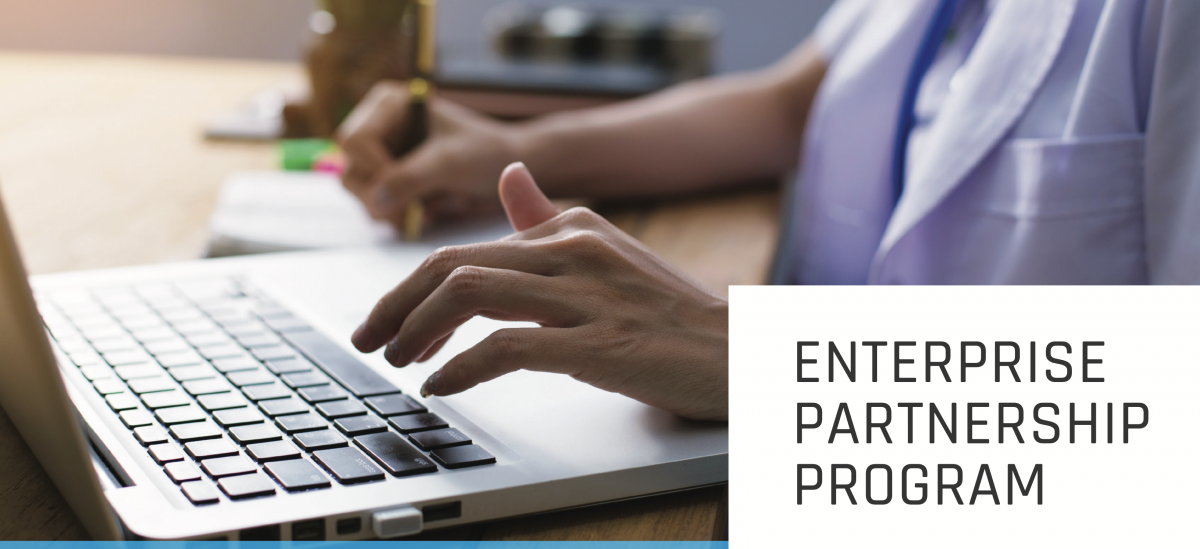 What is the Enterprise Partnership Program?
ECPI University recognizes productivity, employee recruitment and retention are all key areas that impact your business. Investing in your company through your employees is the best way to ensure growth and long-term stability. The Enterprise Partnership Program (EPP) is a no cost benefit to the employer requiring minimal administrative effort.
---
The EPP was designed to assist employers in providing employee growth opportunities through hands-on skills based education. ECPI University has created a program whereby affiliation extends scholarships to eligible employees and their immediate family relatives (spouse and children). Partnership agreements can be adapted to the needs of the organization.
Advantages to the EPP
Lower Education Costs
Partnership employees and dependents receive progressive scholarship awards for credit earned. If your company has a Tuition Assistance program, the EPP allows for matching of employer paid contributions. This lowers the educational cost for students and will allow your tuition assistance dollars (if applicable) to go further. In addition, registration fees are waived.
Convenient Access to Quality Education
ECPI offers day, evening, and weekend schedules. Classes are available in seat, online or a combination of both.
Streamlined Enrollment Process
To make enrollment faster and easier, the EPP will allow your employees to receive streamlined processing through a single point of contact.
Efficient Tuition Reimbursement
ECPI provides effortless tuition reimbursement procedures which reduces paperwork and makes the administrative process easier.
ECPI University is an educational institution of higher learning that provides academic courses, technical certifications, diplomas and degrees to students to further their education experience through appropriate faculty, facilities and materials. ECPI University will offer significant benefits to the employees and members of the partnered company.