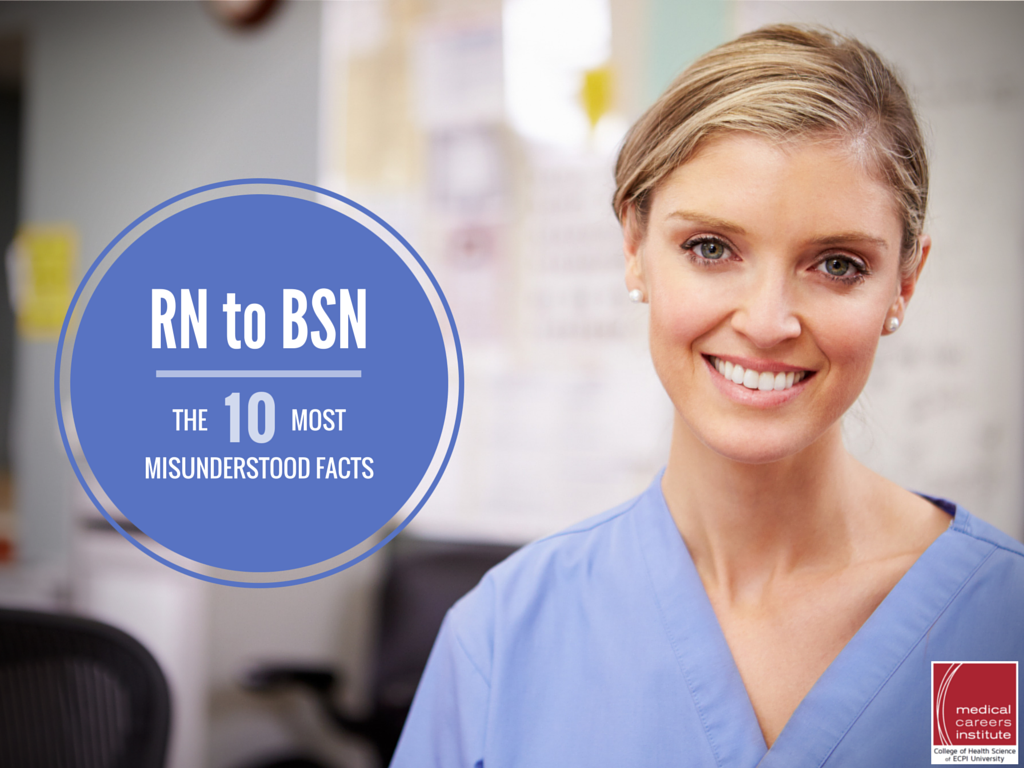 Transitioning from a RN to a BSN can be likened to transitioning from a caterpillar into a butterfly: it gives the nurse wings to soar! Nurses with a BSN are valued throughout the healthcare industry for their ethics, attention to detail, and communication skills. Similar to metamorphosis, the process of transitioning into a BSN can be slightly confusing. Continue reading to gain insight into a few commonly misunderstood facts about the process.    
Are RNs and BSNs the Same?  
A RN is a nurse who has earned an Associate of Science in Nursing (ASN) and passed the National Council Licensure Examination for Registered Nurses. According to a National Survey of Registered Nurses, 45.4 percent of nurses became RNs by earning their associate's degree. On the other hand, RNs who wish to further their education can obtain Bachelor of Science in Nursing (BSN).
Are Nurses with BSNs Preferred by Employers?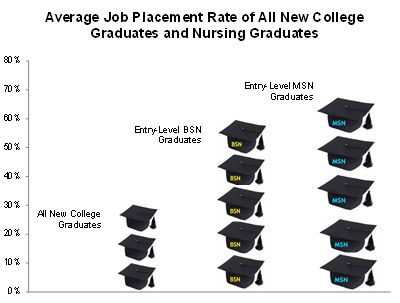 A growing number of health care facilities are giving nurses with BSNs preference over RNs. According to the American Association of Colleges of Nursing, 43.7 percent of hospitals and healthcare settings require new hire nurses to have at least a BSN [

Click to Tweet This ]. At the same time, 78.6 percent of healthcare employers express a strong preference for nurses with a BSN.
Do RNs and BSNs Have the Same Knowledge?
RNs and BSNs can both perform the normal nursing duties, such as operating medical equipment, recording patient symptoms on medical charts, etc. However, nurses with BSNs have the knowledge to conduct comprehensive and focused assessments of illness and health parameters in groups, individuals, and vulnerable populations. Through a rigorous curriculum, BSNs learn to incorporate quality practices, safety practices, and evidence-based practice interventions. They are also trained to have a deeper understanding of public health policy, finance, and regulatory environments. Some of the most common coursework in a BSN program include:
Microbiology
Mental health nursing
Surgical nursing
Pharmacology
Pediatric nursing
Nursing theory
Nursing fundamentals
Anatomy and physiology
Do RNs and BSNs Have the Same Skillset?  
While students can become RNs by completing a two-year program, students with a BSN have more skills and are able to provide patients with a higher level of care. BSN degree programs include curriculum designed to instill leadership, bolster communication skills, and instill vital problem-solving skills [

Click to Tweet This ] that are necessary to advance into senior nursing positions.
Do RNs and BSNs Have the Same Career Opportunities?
Simply put, nurses with BSNs have more career opportunities as a result of their increased knowledge and skills [

Click to Tweet This ]. BSNs can choose to be a nurse educator preparing the next generation of RNs and LPNs. At the same time, BSNs can also work in the public health sector, helping to shape health policies. Nurses with BSNs are trained leaders and naturally more apt to advance into health care management positions.
Opportunity for Professional Growth  
One of the most attractive reasons for earning a BSN is the opportunity to earn an advanced nursing degree, and later assume roles in management. In turn, this also opens up opportunities to increase one's income. According to the Bureau of Labor Statistics, the median annual wage for medical and health services managers was $88,580 in May 2012. What's more, employment of medical and health services managers is projected to grow 23 percent from 2012 to 2022 [

Click to Tweet This ], much faster than the average for all occupations. 
What Is the Industry Demand for BSNs?
The landscape for nursing is changing and increasing the demand for nurses with BSN. The Institute of Medicine (IOM) is calling to increase the proportion of nurses with a baccalaureate degree to 80 percent by 2020 [

Click to Tweet This ]. Currently, only about 55 percent of the current workforce of nurses has their BSN [

Click to Tweet This ] based on projections from the Health Resources and Services Administration.
Are BSN Programs Turning Away Nurses?
While earning a BSN offers nurses several benefits, it's not as easy as signing up for classes. According to the American Association of Colleges of Nursing in 2011, baccalaureate and graduate programs turned away over 75,000 qualified students. The primary reasons for these turndowns were:
Lack of clinical sites
Lack of faculty
Limited classroom space
Budget constraints
Clinical preceptors
Is Earning a BSN Actually Feasible for a Working RNs?
With the wide array of online, day, and night classes available, RNs can more conveniently attend classes while working a full schedule. Best of all, several employers offer tuition reimbursement and accommodate nurses working on their BSN.
#tbt Graraduations past: 2005- Bayside high school 2010- ADN fm NSU 2012- BSN fm ECPI https://t.co/kOoL9MFVXL

— D. Michelle (@Clearly_Niq) May 22, 2015
How Long Does It Take to Go from RN to BSN?
Interested in going from a RN to a BSN? By attending fulltime, students can complete their degree in just less than one year. Contact ECPI University's College of Nursing today for more information on how you could earn your Bachelor of Science in Nursing degree in as little as 45 weeks. It could be the Best Decision You Ever Make!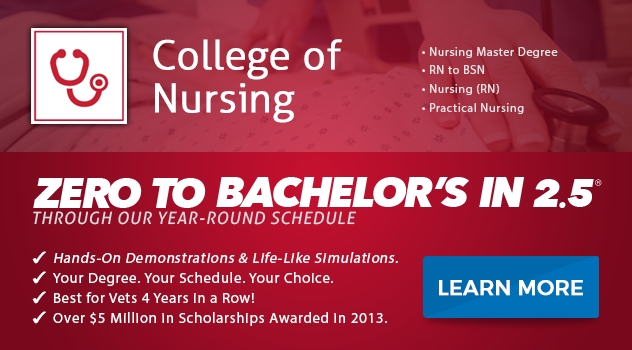 DISCLAIMER – ECPI University makes no claim, warranty or guarantee as to actual employability or earning potential to current, past or future students or graduates of any educational program we offer. The ECPI University website is published for informational purposes only. Every effort is made to ensure the accuracy of information contained on the ECPI.edu domain; however, no warranty of accuracy is made. No contractual rights, either expressed or implied, are created by its content.
Gainful Employment Information
For more information about ECPI University or any of our programs click here: http://www.ecpi.edu/ or http://ow.ly/Ca1ya.