Certifications for Medical Assistants
Like a many other health science professions, formal education in a subject is not always enough to qualify an individual to practice it. Medical assistants, for example, may not be able to work in a healthcare facility without earning a degree and a relevant certification. Employers will always value those with an education and certification over those with only an education.
At ECPI University, graduates from the medical assisting program are eligible to take seven different certifications. Two for becoming nationally recognized medical assistants and five others for different specializations within the field. This ability gives certification seekers different options and abilities after earning their degree. A definite asset to finding a position in their field and advancing their career.
What Certifications Are Available for Medical Assistant Professionals?
Registered Medical Assistant (RMA) from the American Medical Technologist (AMT)
Accredited by the National Commission of Certified Agencies (NCCA), AMT offers a certification for Registered Medical Assistants. Their website discusses reasons why graduates should seek certification, including better opportunities for promotion and compliance with state and federal laws.
Certified Medical Assistant (CMA) from the American Association of Medical Assistants (AAMA)
Also accredited by NCCA, this certification will allow MAs to practice their skills. The AAMA offers important information to graduates wanting to pass their certification so individuals can decide if the certification is right for them.
Certified Phlebotomy Technician (CPT) from the National Healthcareer Association (NHA)
If you were a wiz at taking blood samples and you could always find a vein, you might be suited to becoming a phlebotomist. These healthcare professionals are responsible for taking samples from patients and managing blood-taking equipment, among other duties.
Certified Medical Administrative Assistant (CMAA) from the National Healthcareer Association (NHA)
Graduates who showed an aptitude for medical records can take this certification to help keep healthcare facilities running smoothly. From checking patients in to making sure their records are in order, CMAAs are needed to help those in need of care get to those who can treat them.
Certified EKG Technician (CET) from the National Healthcareer Association (NHA)
Electrocardiograms are performed to help monitor heart disease, diagnose heart conditions, and many other reasons. If you were leading your classmates when it comes to your EKG classes this could be the certification you want to start your new career.
Certified Billing and Coding Specialist (CBCS) from the National Healthcareer Association (NHA)
Another position dealing with patient records, this certification validates an individual can work with medical codes and billings. The benefit to this certification is that it can be used anywhere there are patient records. So CBCSs can find themselves at a small dental office as easily as a large hospital.
Certified Electronic Health Record Specialist (CEHRS) from the National Healthcareer Association (NHA)
Electronic record keeping is becoming more and more prevalent for healthcare facilities due to the ease of access and the ability to hold massive amounts of records without taking up any physical space. But while record keeping is a skill, electronic record keeping adds a new dimension, so there's another certification.
Medical Assistant Career Outlook
With so many options for medical assistants, it's easy to see why the Bureau of Labor Statistics estimates the field will expand by 23% in the years from 2014 through 2024. Not only this, but a medical assistant a great deal of latitude for advancement with the variety of certifications available to them.
Could you see yourself working as a medical assistant? Do some of the careers outlined here sound like an excellent fit for you? If you would like to learn more about earning your Associate of Applied Science Degree in Health Science with a concentration in Medical Assisting, contact a friendly admissions advisor today.
It could be the Best Decision You Ever Make!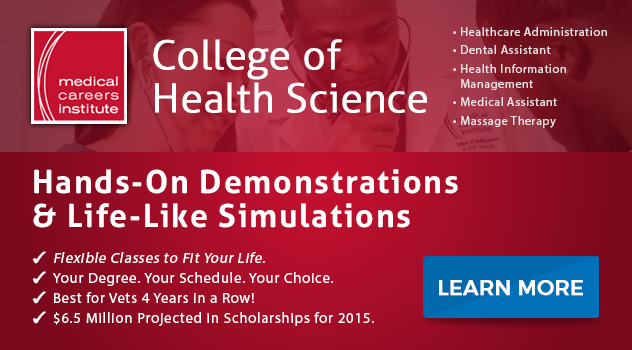 DISCLAIMER – ECPI University makes no claim, warranty, or guarantee as to actual employability or earning potential to current, past or future students or graduates of any educational program we offer. The ECPI University website is published for informational purposes only. Every effort is made to ensure the accuracy of information contained on the ECPI.edu domain; however, no warranty of accuracy is made. No contractual rights, either expressed or implied, are created by its content.
Gainful Employment Information – Medical Assisting – Associate's
For more information about ECPI University or any of our programs click here: http://www.ecpi.edu/ or http://ow.ly/Ca1ya.