How can a Software Developer Work in Healthcare?
Working in healthcare can be one of the most rewarding options for a software developer. You could assist physicians and hospitals in providing better service to sick patients. Here are some of roles software developers could fill in this field.
Medical Software Engineer
These are the engineers who develop software applications or systems that facilitate healthcare services and provide new ways to perform medical treatments using the latest technologies. Their work includes:
Creating and managing websites that connect medical researchers with clinical experiments data from all over the world.
Developing mobile means of communication that can allow for real-time collaboration between physicians who are located in different places.
Providing doctors with data and health records relating to a patient.
Creating software that does a better job of compiling and storing patient health records.
Performing research on an existing software's capacity and requirements, and make improvements to the software to increase its efficiency.
Healthcare Information Technician
These technicians are tasked with the daily organization and management of health information data. They make sure that all the electronic data the hospital carries is maintained to a high standard of quality and accuracy, and to make the data accessible to doctors and nurses at a moment's notice. They are also in charge of the security of patient records in both paper and digital form.
The technician also organizes the available data into different categories for easy maintenance. These categories can vary anywhere from insurance related documentation, database registries, to the patient's treatment history.
Healthcare App Developer
Medical apps are another area where software developers may fit into this industry. There are a number of medical requirements of patients and regular people that are fulfilled by apps, and some of the areas of medical app development that software engineers work on are:
Apps which provide daily updates about methods of boosting health and nutrition for the user. These apps work closely with doctors and physicians to deliver the most accurate information.
Apps which connect the user to a hospital or doctor at a moment's notice.
Apps which link the user to a special online community of users with similar medical problems for mutual support and counseling.
Alerts and reminders which can serve to tell the users when they need to take their medicine and when it's time for their medical appointments.
Fitness and nutrition apps which help ordinary users with no specific medical problems live a healthier life by monitoring their exercise regime, calorie intake etc.
Clinical Systems Analysis
The management of the computer network at hospitals is the responsibility of the clinical systems analyst. They ensure that the computer systems work smoothly, and are involved in the installation of software programs for the hospital's use. They also perform system upgrades when required.
As a systems analyst, you will need advanced knowledge of software and have to supervise the staff to ensure that hospital information confidentiality is maintained. You will also keep an eye on all the information devices used, identify areas of weakness and devise improvements. Troubleshooting malfunctioning hardware or software is also an essential part of the duties of the analyst.
Often, analysts are also asked to train new staff in the proper handling of the computer network and the input and retrieval of medical data. Vendors will also have to be contacted to repair or replace malfunctioning or obsolete computer equipment.
Research Scientist
A large part of the job for scientists in the medical field is to carry out research on new diseases and medicines. This type of research would be unthinkable in modern times without the assistance of software developers. Some of the work they do in the medical research field include:
Processing images and signals obtained from medical machines such as CT and MRI devices. Such devices produce data in the form of signals. It is the developer's job to harness software to sense of the signals and convert them into usable data.
Compiling the research data and creating software algorithms which can provide clues as to the data's significance. This involves developing software that addresses a particular set of data points and them applying that software to as much similar data as the researchers can get their hands on.
Are you excited about a future as a software developer? If you need the educational background to make a splash in the field, consider ECPI University's Bachelor of Science in computer and Information Science with a concentration in Software Development. If you'd like more information, contact an ECPI University admissions represented today to discuss your future!
It could be the Best Decision You Ever Make!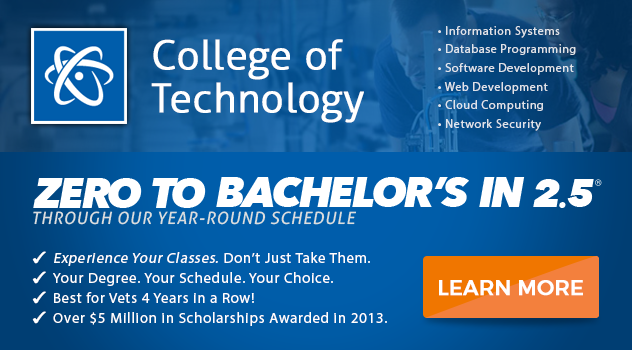 DISCLAIMER – ECPI University makes no claim, warranty, or guarantee as to actual employability or earning potential to current, past or future students or graduates of any educational program we offer. The ECPI University website is published for informational purposes only. Every effort is made to ensure the accuracy of information contained on the ECPI.edu domain; however, no warranty of accuracy is made. No contractual rights, either expressed or implied, are created by its content.
For more information about ECPI University or any of our programs click here: http://www.ecpi.edu/ or http://ow.ly/Ca1ya.