How Does a Hacker Think and How Can Cyber Security Graduates Stop Them?
If you doubt that there is the need for a new cybersecurity mindset in the corporate world, the daily news contains enough sobering evidence. Although cyber-attacks aren't a new phenomenon, the recent successful hacking cases against high-profile targets including Yahoo!, JP Morgan Chase, Target, Home Depot in the business sector and FDIC and OPM in the federal government underscore their failure to block potential internet security threats. Malicious hackers use similar technology used in online banking and other communication services to attack these very applications, steal important data, and cover their tracks.

What Motivates Hackers?
According to a recent study by Thycotic, the main motivation for hackers is:
51% thrill
29% moral compass
19% money
1% notoriety
The study indicates that most hackers hack for fun. However, there is much more that can be surmised about companies that get hacked. For instance, when someone hacks a bank, there is a high possibility that the main motivation is financial gain. In fact, recently a Swiss bank was hacked, and the hackers requested a ransom to avoid releasing customer data. The hackers claimed that they hacked the bank because:
It was easy to hack the bank,
To shame the bank for permitting such security flaws to exist,
They wanted money.
Why Should You Think Like a Hacker for You to Catch and Stop Them?
If you want to help in the fight against cyber-crime and to reduce the risk of hacking attacks, you need to understand the hacker mindset. This means that you should be able to comprehend the expertise of professional hackers for you to anticipate and confront attacks. To be able to think like a hacker, you should first know the traits of a competent hacker. Many hackers are intelligent, highly skilled, and they enjoy taking risks. Most successful hackers have backgrounds in computer-related courses and have good social and communication skills that help them manipulate people to provide their essential information.
Most cybercriminals are drawn to the high possibility of making millions of dollars. They operate in the black market and engage in crimes far away from their location. They enjoy the adrenaline rush they get from committing these crimes. While most hackers used to work independently, today most of them are part of organized hacking groups where they provide illegal services such as theft of intellectual property, credit card and loan fraud, counterfeiting documents, and identity theft.
How Formal Education Will Help You Learn How to Keep Hackers Away
As hackers become more sophisticated, businesses, and governments will require the assistance of cybersecurity experts. Unfortunately, most cybersecurity professionals still focus on preventing cyberattacks. With more and more organizations getting hacked every day, formal education will give you a hacker mindset that will enable you to identify the best preventive measures by:
Performing vulnerability assessments that can help probe existing security systems for weaknesses.
Prioritizing the most valuable data.
Understanding phases of cyberattacks and the steps followed by hackers to infiltrate target networks and acquire data.
Formal education in cybersecurity will help you understand the phases of cyberattack which is key in detecting and resolving threats.
The Phases of Cybersecurity Attacks and Counter Strategies
From stealing data to encrypting files, hackers follow different steps to achieve a mission. Here are some of the steps followed by cybersecurity experts to counter cyberattacks:
Reconnaissance: This step involves the collection of information on organizations and identifying ways that can work best to hack into their systems. At this stage you will need to perform regular threat intelligence, audits and software security testing to detect vulnerabilities and available information about the security of the organization that is available online.
Weaponization: By using information gathered from reconnaissance, hackers create malware used in attacks. You will have to stay abreast of new vulnerabilities and potential weaponized exploits that may be targeting your organization.
Delivery: Cybercriminals target users through SQL injection, phishing and other forms of compromise. As a cybersecurity expert, you can make use of traditional IT security such as IPS, firewalls, DDoS prevention, web gateway security and DNS security.
Command and Control: Hackers remote control assets to acquire sensitive information such as usernames and passwords, intellectual property, and customer records. Here you can use network monitoring and application controls to help you detect any remote control of internal assets.
Hackers are more sophisticated than ever before, and for you to help in the war against cybercrime, you'll need to think like a hacker. If you're interested in learning how to defend against cyberattacks, consider earning a Bachelor of Science in Computer and Information Science with a Major in Cyber and Network Security - Cybersecurity Track. ECPI University offers this exciting degree program at an accelerated format. For more information, connect with a friendly admissions representative today.
It could be the Best Decision You Ever Make!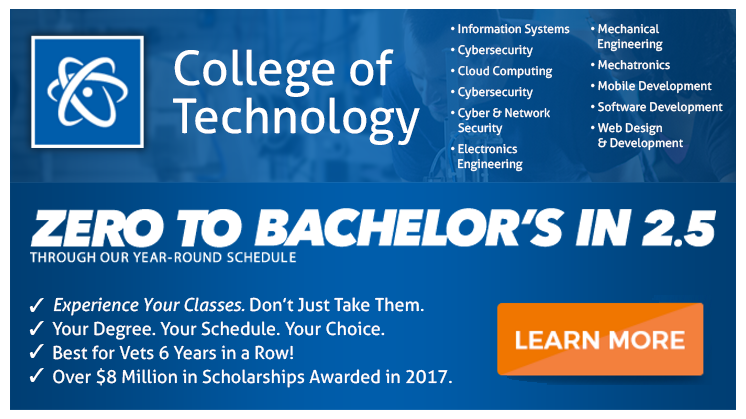 DISCLAIMER – ECPI University makes no claim, warranty, or guarantee as to actual employability or earning potential to current, past or future students or graduates of any educational program we offer. The ECPI University website is published for informational purposes only. Every effort is made to ensure the accuracy of information contained on the ECPI.edu domain; however, no warranty of accuracy is made. No contractual rights, either expressed or implied, are created by its content.
For more information about ECPI University or any of our programs click here: http://www.ecpi.edu/ or http://ow.ly/Ca1ya.