How Does ECPI University Prepare Students for a Role in Data Center Operations?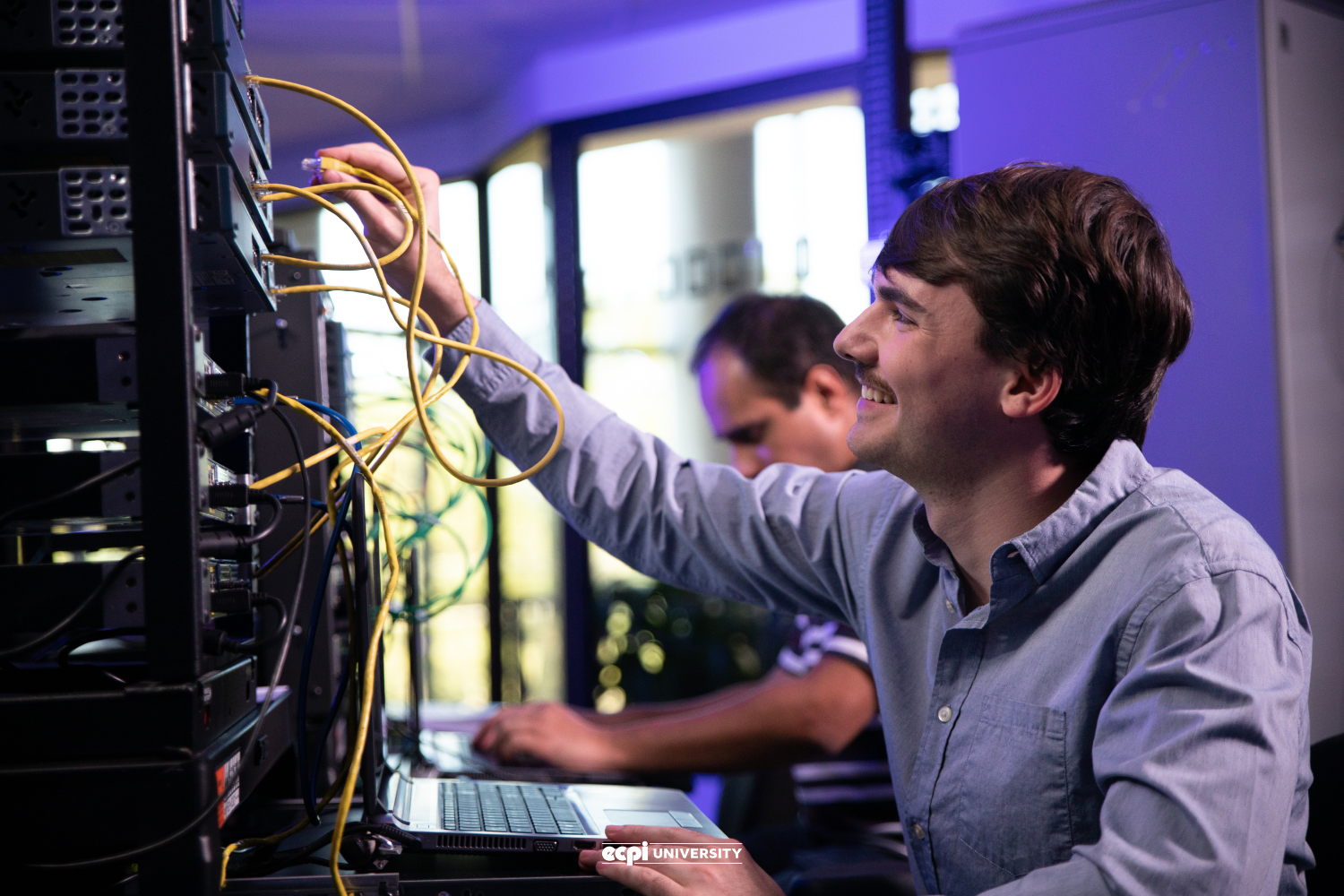 A future in Data Center Operations requires a comprehensive educational curriculum which emphasizes the skills and knowledge necessary to become a data center technician or engineer. ECPI University's bachelor of science in cybersecurity could provide students with the required knowledge and skills. The university's experienced faculty and staff are dedicated to helping each student develop the technical and professional skills needed to succeed in this complex field.
ECPI University promotes learning by doing through immersive labs, internships, and industry certifications; all of which could provide students with real-world experience in data center operations. With this combination of classroom instruction and practical experience, ECPI University is an ideal choice for those interested in data center operations.
What is Data Center Operations?
Data Center Operations refers to the process of managing and maintaining the physical components of a data center, including hardware, software, networks, and security. It involves monitoring the environment for temperature, humidity levels, power consumption, and other factors that can affect the performance of IT systems. By utilizing automated tools and processes to keep systems running smoothly and efficiently, Data Center Operations professionals ensure that businesses can access their data quickly and securely.
What is a Data Center Technician?
Data Center Technicians are the go-to professionals for maintaining and managing data centers. They specialize in installing, configuring, and troubleshooting computer hardware, software, networking equipment, and other related systems essential to the smooth operation of a data center.
Data Center Technicians possess a wide range of knowledge such as server configurations, operating system installation and maintenance, virtualization technologies, and data security protocols. Their expertise is invaluable in keeping a data center running smoothly and efficiently.
Data Center Technician (DCT) Qualifications
DCT entry-level jobs do not require certifications, although A+ is recommended. The primary function of a DCT job is to assist in the upkeep of data centers, conducting regular maintenance and monitoring performance. This includes regular assessment of the hardware, software, and other aspects of the facility.
The basic qualifications for a DCT are as follows:
Understanding of computer hardware from clients to servers
Understanding of Windows Client and Server Administration
Understanding of Linux/Unix Administration
Server Hardware Troubleshooting experience
Copper and optical fiber cabling, switches, and routers administration
Some experience with network Protocols: TCP/IP, ethernet, advanced networking technologies
Physical requirements for this position include the ability to lift and rack equipment up to 18 kilos; team members also may use server lifts for the same. This role may require work in tight spaces or elevated locations, always while observing safety protocols.
ECPI University's associate degree in Cybersecurity could provide students with the necessary knowledge and skills for work in Data Center Operations.
What is a Data Center Engineer?
Data Center Engineers are responsible for keeping data centers running smoothly. They provide technical expertise and troubleshooting skills to ensure the highest level of reliability, performance, and availability in a data center. Data Center Engineers must have a thorough understanding of infrastructure, networking systems, storage solutions, and more in order to foster an efficient data center environment.

Data Center Engineer (DCE) Qualifications
DCE jobs typically require applicants to have a bachelor's degree plus 1-2 years of experience. Recommended certifications include Network+/CCNA as well as Security+. Designing, implementing, and maintaining data centers requires professional expertise and specialized knowledge.
The basic qualifications for a DCE are as follows:
Remote access with switches and routers
Server booting involves a series of processes such as POST, BIOS, PXE, Kickstart, GRUB/LILO, and RAID—each process ensures the server is booted in the most secure and efficient way
Network equipment installation and configuration of various vendors, such as CISCO
Redundancy with power feeds, ATS, server hardware, RAID, network connectivity
Inventory management, hot/cold aisles, security
Project management skills and experience
Programming language scripting: Bash, Python, Perl, Ruby
Network design, routing, DNS, IP subnetting, TCP/IP protocol (BGP, OSFP, RIP, and EIGRP), security, NAT configuration, proxy server, and firewalls
Network connections with OCX, T3, fractional T3, T1s and fractional T1, ATM, frame relay, voice over-IP
Network hardware such as routers, CSU/DSU, bridges, multiplexers, servers and switches configuration
Design and implement secure and manageable security infrastructures
Network and server security best practices
ECPI University's cybersecurity bachelor's degree program emphasizes the skills and knowledge needed for a future in DCE.
ECPI University's Role in Preparing Students in Data Center Operations
ECPI University is committed to helping students become the best data center workers they can. With our comprehensive curriculum and immersive learn-by-doing approach, ECPI University helps students graduate with real-world experience in the data center industry. Highly regarded faculty, advanced technology labs, and industry partnerships help ECPI University graduates excel in data center operations.
According to datacentermap.com there are 1,849 data centers in the United States. Many data centers can be found close to ECPI University campuses:
Virginia
North Carolina
South Carolina
Florida
Texas
Are You Ready to Get Started?
If you're interested in pursuing a degree in Data Center Operations, ECPI University could be the right choice for you. Our cybersecurity accelerated associate and bachelor degree programs emphasize real-world experience in a functioning data center environment. Comprehensive education and immersive training could give you the tools to succeed in data center operations.
The best part? At ECPI University you could earn your associate degree in as little as 1.5 years, or your bachelor's degree in as little as 2.5 years! What are you waiting for? It could be the BEST decision you ever make!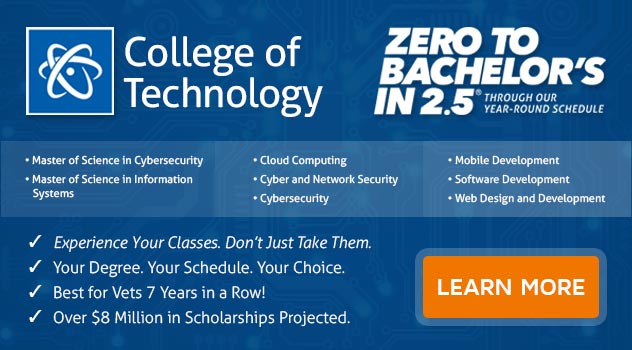 DISCLAIMER - ECPI University makes no claim, warranty, or guarantee as to actual employability or earning potential to current, past or future students or graduates of any educational program we offer. The ECPI University website is published for informational purposes only. Every effort is made to ensure the accuracy of information contained on the ECPI.edu domain; however, no warranty of accuracy is made. No contractual rights, either expressed or implied, are created by its content.