Is an Associates Degree in Medical Assisting Worth It?
A career in the medical field can seem like a distant dream that requires a high investment of time and tuition dollars that not everyone can afford. Doctors and other specialized medical professionals can go to school for the better part of a decade to meet the requirements of their demanding occupations.
However, there is a way to enter the healthcare field with under two years of study for a career that is in high demand in the current healthcare environment. Associate Degree programs in Medical Assisting promise an entry-level position in a booming industry, but are they worth the initial investment of time and money?

What Is a Medical Assistant?
Medical assistants are the administrative backbone of any medical practice. In most cases, they are both the first and last points of contact for anyone seeking any kind of medical treatment. They work in hospitals, doctor's offices, outpatient clinics, and other specialized healthcare facilities providing both administrative and clinical tasks as needed.
Medical assistants are currently in high demand and considered one of the best job training opportunities for workers without a 4-year degree in the medical field. In a typical day, a medical assistant may be asked to perform such varied tasks as scheduling appointments, measuring and recording vital signs, and preparing samples for laboratory tests.
What Skills Make For a Good Medical Assistant?
A medical assistant is a good career field for people who have a combination of both hard technical skills and soft interpersonal skills. An analytical mind is an asset that makes the career much easier on a daily basis, as medical assistants often need to understand and interpret complex information such as medical chart data and diagnosis.
Computer skills are required, especially as proficiency with electronic health records (EHRs) are a growing part of the job. A high degree of attention to detail and precision are qualities that every employer looks for in their medical assistants. However, along with these technical skills the single most important quality in an assistant might be strong interpersonal skills including the ability to empathize with patients in distress as you discuss sensitive medical topics.
What Training is Included in a Medical Assisting Degree?
While studying for an associates degree in medical assisting, students learn a wide variety of skills ranging from the basics of medical terminology to records management. The program familiarizes the students with the daily tasks that are expected of the occupation as well as providing opportunities for practical demonstrations of proficiency and even on-the-job training (OJT) training opportunities.
These may include the handling of medical records, learning about laws applicable to the management of records, and miscellaneous tasks that will be required of the assistant. The overall educational goal is to prepare the students to handle all of the functions that make a medical practice run smoothly so that doctors, nurses, and other practitioners can focus on their medical tasks.
What Are The Career Prospects for a Medical Assistant?
The career prospects for graduates from these accelerated 2-year programs are bright. The demand for medical assistants are steady and projected to grow significantly. According to the Bureau of Labor Statistics, the demand for medical assistants is expected to grow by 29% in the next 10 years, which is considered much faster than normal.
This can be attributed to the aging Baby Boomer population and that more people have access to medical care than ever before. Both of which requires more medical assistants to help them before they see the nurses and doctors who will care for them.
A Starting Point for an Exciting Career In The Medical Profession
While a position as a medical assistant is a great start to a medical career, it is not necessarily a terminal position in the field. The credits that are earned in this program may be transferable if you want to study further and become a clinical medical professional such as a nurse or doctor in the future. If you need a job in the field as a jumping-off point to reach your long-term goals than starting as a medical assistant may provide a solid foundation upon which to build your career.
Are you interested in starting a new career in the medical field? If you want to earn an Associate of Applied Science Degree in Health Science with a Concentration in Medical Assisting, ECPI University offers this program at an accelerated course of study. For more information on this degree, connect with one of our knowledgeable admissions advisors today.
It could be the Best Decision You Ever Make!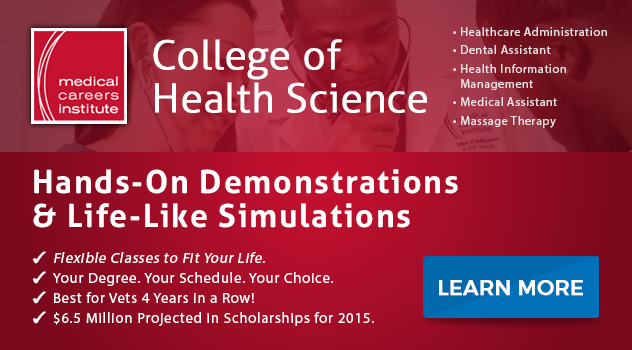 DISCLAIMER – ECPI University makes no claim, warranty, or guarantee as to actual employability or earning potential to current, past or future students or graduates of any educational program we offer. The ECPI University website is published for informational purposes only. Every effort is made to ensure the accuracy of information contained on the ECPI.edu domain; however, no warranty of accuracy is made. No contractual rights, either expressed or implied, are created by its content.
Gainful Employment Information – Medical Assisting – Associate's
For more information about ECPI University or any of our programs click here: http://www.ecpi.edu/ or http://ow.ly/Ca1ya.