Is Medical Assisting a Good Career Choice For Me?
According to the Bureau of Labor Statistics, the demand for skilled medical assistants is expected to rise by 29% over the next decade. This phenomenal rate is faster than the growth in almost all other industries. A career as a medical assistant provides those with the right education with flexible scheduling, competitive pay, and seemingly unlimited growth opportunities. But what exactly is medical assisting? What skills and abilities are needed to be successful in this field?

Job Duties of a Medical Assistant
Medical assistants help doctors provide the best possible care to their patients. They accomplish this goal by ensuring proper documentation and providing clinical support.
Record patient contact and health information. This includes taking a full medical history with information on past and current conditions, prescribed and over-the-counter medications, and genetic data. These details help doctors decipher the clues that lead to a diagnosis and treatment plan.
Measure vital signs. Such as, blood pressure, blood oxygen saturation, body temperature, and respiration rate. These measurements enable doctors to determine the severity of a patient's symptoms and helps with diagnosis.
Assist with examinations and in-office procedures. During in-office examinations, medical assistants hand tools to the doctors, take notes from their spoken instructions or provide emotional support to the patient.
Prepare samples for transport to testing facilities. Body fluids like blood, urine, and cell swabs need to be collected and transported in a specific way to avoid contamination. Following the proper procedure is essential to the health of the patient.
Complete administrative tasks. Updating records, filing paperwork, scheduling appointments, and other clerical duties keep paperwork secure and easily accessible.
Medical assistants are indispensable in modern healthcare. Their general medical knowledge and flexible skills make them a necessary part of all types of medical practices.
Skills and Qualities
Medical assistants need knowledge of medical terminology, common procedures, and basic science to be successful.
Understanding medical terminology is essential to helping doctors provide quality care. A misunderstanding can delay the proper treatment and compromise a positive prognosis.
Medical offices are unique. Assistants need to understand the legal requirements that apply to medical records management. They also need to know how to preserve and protect patient privacy.
Pathology, infection control, and laboratory procedures are other important aspects of the medical assistant position. Knowledge in these areas ensure accurate test results and encourages healthy office visits.
There are certain values and qualities medical assistants should have the best chance of success.
Attention to detail means assistants are precise and always strive for accuracy. When data is recorded, a detail-oriented assistant will ensure that it always follows established guidelines.
Interpersonal skills like empathy, listening, and clear verbal communication help assistants gather information from patients that are often sensitive or embarrassing. These same skills also help facilitate teamwork between office members.
Assistants use analytical skills to understand medical information and physician instructions. Medical assistants who specialize in medical billing and coding need analytical skills to determine the most accurate diagnoses codes.
Quick learners will find plenty of opportunities to expand their knowledge through in-office training and continuing education.
Above all, medical assistants should love working with people and helping them feel better. This motivation brings a sense of fulfillment and pride to your everyday duties. This compassion also makes you are more effective medical professional.
Prepare for Your Future in Medical Assisting
Medical assisting is a quickly expanding industry with tremendous opportunities for growth. The right education gives you advantages over other applicants during the job search. A solid education that includes experienced instruction, hands-on practice, and up-to-date theory is the best way to prepare for a medical assisting career.
Are you interested in a career in medical assisting? If you want to earn an Associate of Applied Science Degree in Health Science with a Focus in Medical Assisting, ECPI University offers this program at an accelerated rate. For more information about this exciting degree, connect with a helpful admissions advisor today.
It could be the Best Decision You Ever Make!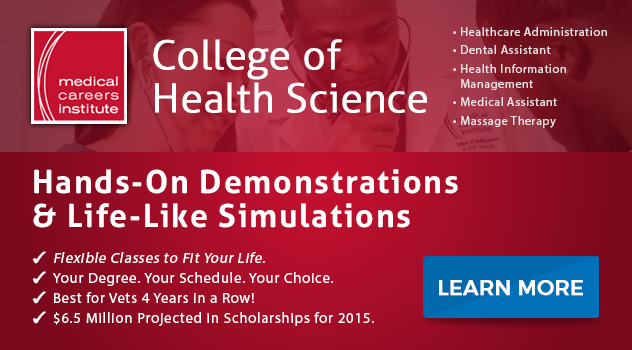 DISCLAIMER – ECPI University makes no claim, warranty, or guarantee as to actual employability or earning potential to current, past or future students or graduates of any educational program we offer. The ECPI University website is published for informational purposes only. Every effort is made to ensure the accuracy of information contained on the ECPI.edu domain; however, no warranty of accuracy is made. No contractual rights, either expressed or implied, are created by its content.
Gainful Employment Information – Medical Assisting – Associate's
For more information about ECPI University or any of our programs click here: http://www.ecpi.edu/ or http://ow.ly/Ca1ya.