IT Company Offering $2,000 Referral Bonuses to Attract New Employees in Northern Virginia
Earn a Degree at ECPI University and Could Compete for One of These Jobs
In the world of economics, when a good or service is not easily available, the price goes up. The same could be said for people and salaries. For years, employers in the IT field have been coping with a growing skills gap. There are simply not enough qualified applicants to fill the number of open jobs. Northern Virginia, home of one of the ECPI University campuses, has this same problem.
Now, Leidos is upping its efforts to bring new employees to its doorstep. Already the largest IT services contractor to the federal government, it is perpetually trying to fill positions. According to a recent news report by the Washington Business Journal, it hires nearly 7,000 new people each year, and averages upwards of 1,400 open positions at any given time.

That's why Leidos is now offering bonuses to non-employees of $2,000 for every referral that results in a new hire. When you look at the numbers, it's no wonder why they are working so hard to find talent. According to the U.S. Bureau of Labor Statistics, projected growth (2016-2026) and average salaries are on the incline:
Position                                               Growth                        Median Wage
Information Security Analysts             28%                             $92,600
Software Developers                          24%                             $102,280
Database Administrators                    11%                             $84,950
Web Developers                                 13%                             $66,130
Headquartered in Reston, Leidos is just one of many IT employers in Northern Virginia. Nearby Loudoun County is often referred to as home to the internet. In fact, up to 70 percent of the world's internet traffic flows through Loudoun's data centers each day.
That makes a decision to pursue a Computer and Information Science degree at ECPI University a pretty smart one. At its nearby Northern Virginia campus in Manassas, you can earn a Bachelor's degree in as little as 2.5 years through its year-round accelerated program. Degree paths include:
So, would you like to be in demand? What are you waiting for? Take a moment and connect with ECPI University and its Northern Virginia campus. A friendly admission advisor will be happy to help you explore the educational options that can lead to a career in the field of information technology.
It could be the Best Decision You Ever Make!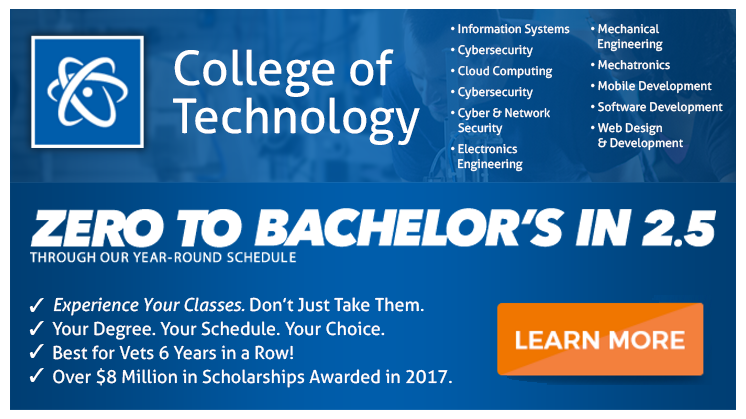 DISCLAIMER – ECPI University makes no claim, warranty, or guarantee as to actual employability or earning potential to current, past or future students or graduates of any educational program we offer. The ECPI University website is published for informational purposes only. Every effort is made to ensure the accuracy of information contained on the ECPI.edu domain; however, no warranty of accuracy is made. No contractual rights, either expressed or implied, are created by its content.
Gainful Employment Information – Cyber and Network Security - Bachelor's
Gainful Employment Information – Cloud Computing Track - Bachelor's
Gainful Employment Information – Software Development - Bachelor's
Gainful Employment Information – Web Development & Design Track - Bachelor's
For more information about ECPI University or any of our programs click here: http://www.ecpi.edu/ or http://ow.ly/Ca1ya.