Medical Assistant Jobs: Where Could I Be Working?
If you love caring for people on a one-to-one basis, enjoy performing a variety of different tasks, and want to be part of a profession that the Bureau of Labor Statistics states is growing at a rate of 29% per year, then you might want to consider training to be a medical assistant. Medical assistants carry out a wide range of tasks in a variety of environments.
It's not all about making cups of coffee, putting away medical supplies and tidying up examination rooms in between patients. In this role, you would administer medications, perform laboratory tests, take vital signs, and help with patient examinations. You would take on some of the actual clinical and administrative responsibilities of the doctors, freeing up their time to see more patients.
You could train to be a phlebotomist or an EKG technician and work in a hospital, or you could work in a medical practice or community clinic, where you would be involved in hiring and managing staff. In the military environment, you might find yourself working on a ship or being assigned to a field hospital in a combat situation.

What skills and qualities make a good medical assistant?
Medical assisting requires a special set of skills and personal qualities. In addition to having a professional approach to your job and being a team player, you will be working with individuals who may not be feeling their best.
They may be frightened, have suffered negative experiences in a medical environment in their past, or just be feeling anxious about whatever is going to happen to them on the day of your encounter. They may be rude, angry, and take out their frustrations on you. They may smell bad. If you decide to become a phlebotomist, someone who takes blood samples for investigations, then you will undoubtedly have to suffer interminable vampire jokes.
To be good at your job in these situations, you need a good sense of humor, a healthy ego, and not take things personally. Be prepared to laugh at the same jokes you have heard a hundred times before. While the work is intellectually stimulating, you will be using mostly your hands and your heart to get through your working day.
How can formal education help prepare somebody for this role in the health care field?
There are many ways to obtain the qualifications you need to become a medical assistant. Each school will have its own requirements and ways of teaching. Here is one example of how an accelerated degree program functions.
In a heavily hands-on environment, you would be given the technical skills, knowledge, and computer proficiency that you will need in your new career. Students have the opportunity to learn and practice skills in:
Interviewing patients and taking medical histories.
Preparing patients for examinations.
Collecting specimens.
Performing patient investigations such as EKGs and various laboratory tests.
Scheduling appointments.
Checking vital signs.
Assisting with surgical procedures.
Reviewing and processing payments.
Preparing billing statements.
Your coursework will include studies in anatomy and physiology, clinical procedures, pharmacology, and computer applications. Your program requirements will include a core curriculum of 34 semester credit hours. During this phase, you will be taught subjects such as medical terminology, pathophysiology, infection control, advanced life support procedures, medical ethics, advanced diagnosis and testing, medical office procedures, and EKG and cardiology. You will prepare for your national certification exam and a medical assistant externship.
The accelerated degree course also includes 21 semester credit hours in arts and sciences. This segment of your medical assistant education includes courses in mathematics, principles of communication, college composition, human anatomy and physiology, culture and diversity, and an introduction to psychology.
A self-integration and computer literacy package consisting of six semester credit hours covers career orientation, computer applications, and essentials for success. By the time you have completed all 15 months of study, you may expect to be ready to take exams for the following certifications:
Registered Medical Assistant (American Medical Technologist)
Certified Medical Assistant (American Association of Medical Assistants)
Certified Phlebotomy Technician (National Healthcareer Association)
Certified Medical Administrative Assistant (NHA)
Certified Billing & Coding Specialist (NHA)
Certified Electronic Health Record Specialist (NHA)
Does this sound like a great fit for you? If you want to earn an Associate of Applied Science Degree in Health Science Degree with a Concentration in Medical Assisting, ECPI University offers this degree program at an accelerated rate. For more information, connect with a helpful admissions advisor today.
It could be the Best Decision You Ever Make!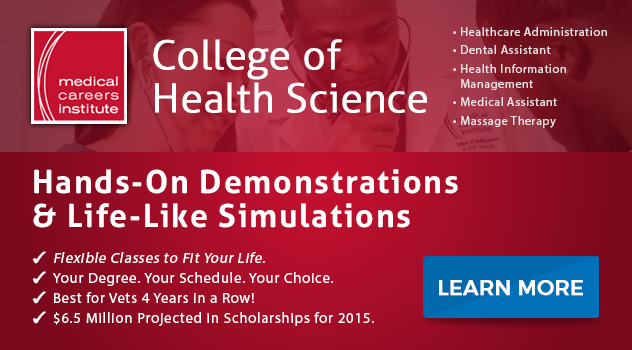 DISCLAIMER – ECPI University makes no claim, warranty, or guarantee as to actual employability or earning potential to current, past or future students or graduates of any educational program we offer. The ECPI University website is published for informational purposes only. Every effort is made to ensure the accuracy of information contained on the ECPI.edu domain; however, no warranty of accuracy is made. No contractual rights, either expressed or implied, are created by its content.
Gainful Employment Information – Medical Assisting – Associate's
For more information about ECPI University or any of our programs click here: http://www.ecpi.edu/ or http://ow.ly/Ca1ya.