Medical Assistant Training: What Education Do I Need?
Do you love helping people? Are you a person who excels in a fast-paced environment? If so, then you will likely find a career as a medical assistant very rewarding. Medical assistants enjoy a varied work life with every day bringing something different. Medical assistants have varying roles that often combine administrative and clinical duties and are thus a great choice for the multitaskers.
Let's take a look at some of the roles and tasks a person interested in this career can expect to encounter, how they fit into the healthcare industry, and what type of training they should take to get started in such a career:

The Basic Tasks and Roles Expected of Medical Assistants
Build and maintain relationships with patients. Medical assistants may work in a variety of healthcare locations such as physicians' offices, hospitals, and outpatient care center. At all of these locations, medical assistants are expected to serve as the friendly face of the organization and do well to build and maintain positive relationships with the patients that come in.
Update patient medical records. While not certified nurses, medical assistants do have similar responsibilities when it comes to updating and maintaining patient records. They are often charged with handling pre-exam information, such as recording weight, blood pressure, and any interview responses, and updating them into the available computer database.
Prepare exam rooms and upkeep intake area. On the clinical side of a medical assistant's expected duties, there is the preparation of exam rooms and upkeep of patient intake areas. This is a very important role as ensuring an exam room is properly sterilized and stocked with necessary medical tools and equipment keeps the whole of a healthcare organization running smoothly. The better a room is set-up, the more easily and comfortably a patient can be seen to.
Manage laboratory tests and x-rays. In addition to setting up exam rooms, medical assistants are also often charged with establishing and managing patients' laboratory tests and x-rays. This will generally include contacting the appropriate professionals, scheduling the tasks, and updating the information in the patients' files. However, depending upon the healthcare employer and education and certification of the medical assistant, this role may be expanded into performing a more active role with laboratory tasks and x-rays.
Specializations & How Medical Assistants Fit into Medical Facilities
Medical assistants play a vital organizing role within medical facilities. They are the grease that enables doctors and registered nurses to operate smoothly while also providing that friendly face so many healthcare facilities are desperately in need of. In addition, medical assistants have the option to take on more specialized education and training in order to also complete the following tasks and become an even more essential part of a medical facility:
Chiropractic. Medical assistants trained and employed within a chiropractic team may perform specialized tasks such as performing blood draws and therapies like ultrasound.
OB/GYN. Medical assistants trained employed within an OB/GYN practice or team may provide support and care during procedures like Pap exams and minor surgeries.
Optometry & Ophthalmology. Medical assistants trained and employed within an optometry or ophthalmology team may perform specialized tasks like demonstrating and aiding patients in the inserting, removal, and care of contact lenses as well as assisting during certain vision tests.
Podiatric. Medical assistants trained and employed within a podiatric team may assist in tasks like developing x-rays, making foot castings, and assisting patients with therapy routines.
Getting the Right Education and Training to Become a Medical Assistant
Do you want to become a medical assistant? If you want to earn an Associate of Applied Science Degree in Health Science with a Concentration in Medical Assisting, ECPI University offers this degree at an accelerated pace. For more information about this exciting program, connect with a helpful admissions officer today.
It could be the Best Decision You Ever Make!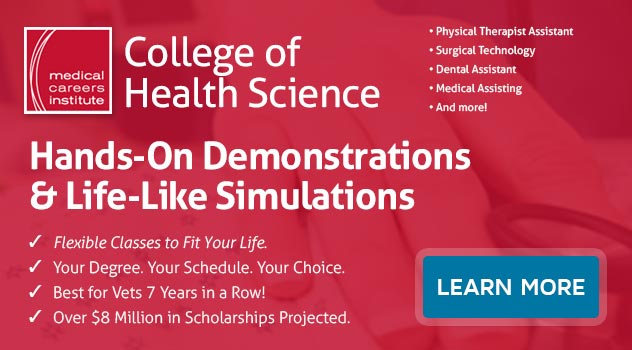 DISCLAIMER – ECPI University makes no claim, warranty, or guarantee as to actual employability or earning potential to current, past or future students or graduates of any educational program we offer. The ECPI University website is published for informational purposes only. Every effort is made to ensure the accuracy of information contained on the ECPI.edu domain; however, no warranty of accuracy is made. No contractual rights, either expressed or implied, are created by its content.
Gainful Employment Information – Medical Assisting - Associate's
For more information about ECPI University or any of our programs click here: http://www.ecpi.edu/ or http://ow.ly/Ca1ya.