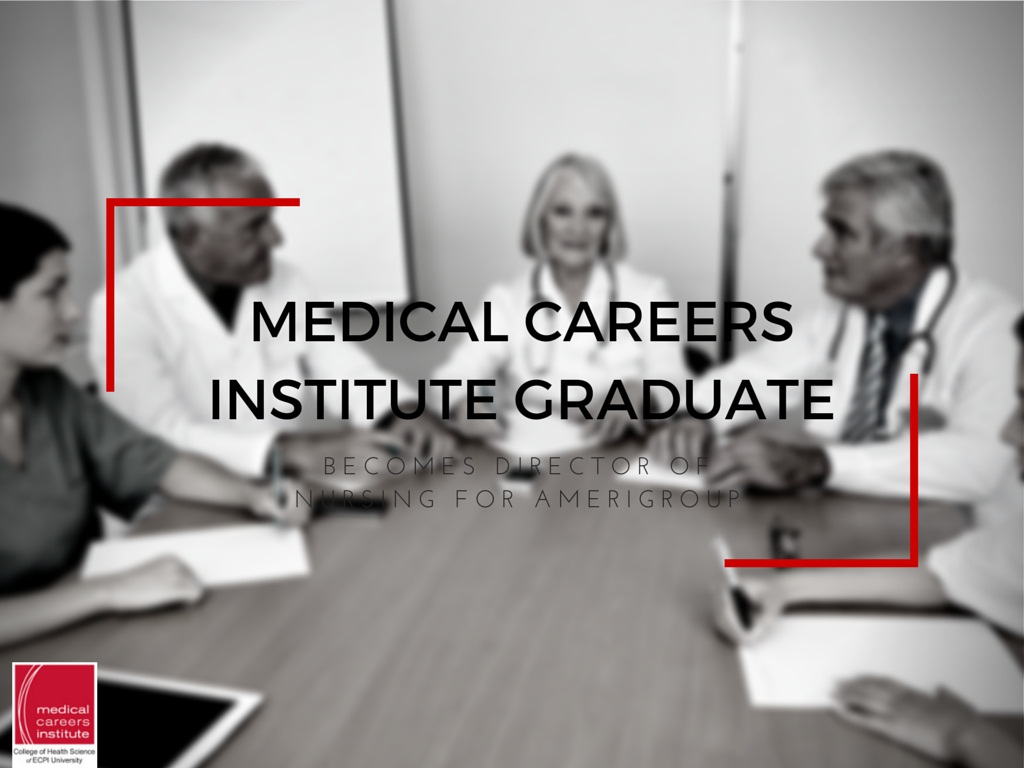 As an employee of AmeriGroup for the past eight years and the current Director of Nursing, Collin Elane is used to making presentations to large groups. In those situations it's about education, direction and inspiration. When asked to speak at the recent graduation, his speech would also need to entertain.
Collin was flattered to be given the opportunity having been selected by ECPI University's College of Nursing Campus President, Matt Albano, for his leadership abilities, over-all character and an ideal representation of an MCI graduate.
As a licensed practical nurse for 13 years, Collin felt that being a registered nurse would position him for more management positions. He selected MCI for his education because it had the greatest flexibility within his already busy schedule.
It was the complexity of his schedule that led Andrea Lipsmeyer, MCI's Director of Nursing program, to really focus Collin to evaluate if he would be able to work full-time and attend school full-time. "I really appreciated that she didn't have any reservations about telling me what to expect," said Collin. "I had to really consider if it was the right program for me because of the time commitment, would I be okay with the sacrifices of time with family and friends." Ultimately the decision was to proceed with his education.
Collin's message to his fellow graduates was a reflection on the commitment and perseverance to complete an education. "I didn't want graduates to get lost in the moment of graduation," said Collin. "I wanted them to really think about the barriers they had to overcome and the courage and intelligence it takes to be a successful ECPI University graduate. The programs are fast-paced and aren't meant for those looking for slow and relaxed. I think that says a lot about my fellow graduates."

Are you interested in a career path in nursing? ECPI University offers a Associate of Applied Science Degree in Health Science with Nursing (RN) that can be completed in as little as 1.5 years! Contact us TODAY! It could be the Best Decision You Ever Make!

DISCLAIMER – ECPI University makes no claim, warranty or guarantee as to actual employability or earning potential to current, past or future students or graduates of any educational program we offer. The ECPI University website is published for informational purposes only. Every effort is made to ensure the accuracy of information contained on the ECPI.edu domain; however, no warranty of accuracy is made. No contractual rights, either expressed or implied, are created by its content.

Gainful Employment Information

For more information about ECPI University or any of our programs click here: http://www.ecpi.edu/ or http://ow.ly/Ca1ya.