Study Tips for the Certified Medical Assistant (CMA) Exam
From a professional point of view, earning a degree is one thing, while getting certified is another thing. After earning an associate degree to become a medical assistant, the next step is to get certified soon after. However, the certification process requires one to take the CMA test offered by the American Association of Medical Assistants. Here are some points you should keep in mind while studying for the exam.
Importance of Certification for Medical Assistants
Certified medical assistants are better off than their uncertified counterparts in various ways. One of the main areas where your certification will greatly benefit you is in the job market.
Most medical facilities, physician's offices, and hospitals tend to give preference to CMAs during employment. At the same time, preparing and passing the CMA exam is a good way to prepare to be a competent medical assistant. 
How the Test Works
When preparing for any form of test, having an idea of how it works will give you a good head start. The same thing applies to the CMA test. Content may change from time to time, but only slightly. However, the core areas usually remain the same. You should expect to answer a variety of questions ranging from office management and information technology, to diagnostic testing and psychology.
Students should also know that the exam is divided into three categories, namely: administrative, clinical, and general. In order to complete the three categories, students sit for a maximum of 40 minutes in four consecutive segments. After each segment, you can opt for a short break. Not everyone passes the first time, but it's important to pass as quickly as possible. Students have up to three attempts to pass the CMA test.

Certified Medical Assistant Exam Format
Further information regarding the format of the exam will help you prepare properly. As such, it is quite helpful to know that the majority of the questions revolve around clinical and medical care. This means students need to dedicate a good amount of revision time on such areas. It is important to know that questions regarding administrative information are covered in ten segments, but their total score contributes to less than a quarter of the overall score.
The Need for Recertification
As a medical assistant associate degree holder, getting certified is only the start. 60 months after the last day of the month in which you got certified, your certification will expire. At that point, you would not claim to be a CMA until you renew the certification status. One of the ways of renewing your certification is by retaking the CMA test. However, for your registration for the recertification to be accepted, you will need to submit your CMA certification and exam fee as well.
The other recertification method is more time-intensive. It requires individuals to accrue points based on their continuing education credits. Based on the latest guidelines from AAMA, one needs 60 recertification points. Half of those units should be from continuing education units approved by AAMA.
Use Relevant Resources for Studying
After noting the above details, the next step is getting into the preparation phase. In order to get the best out of your revision time, you have to incorporate the most appropriate resources into your routine. Be sure to have all of your materials nearby when you start. That way you don't waste time looking for your books or notes.
Seeking help and advice from a relevant instructor can also help you save on time while looking for good revision materials. Already certified medical assistants can also help by advising you on which areas to study. While going through the books, taking notes is a great way to get all of your thoughts together.
Optimal Study Environment
Do not overlook the environment you'll be studying in. Ensure that you have clean, orderly, and quiet study space, to be certain you will have the meaningful study periods. After successfully completing a college degree program, you know the best way for you to study. Do whatever you need to do to feel comfortable and productive in your study space.
Once the date of your exam rolls around, do you best and good luck!
If your goal is to be a medical assistant, consider ECPI University's Associate of Applied Science Degree in Health Science with a concentration in Medical Assisting. With an accelerated degree program and year-round schedule, you could earn your degree in as little as 15 months. Contact a friendly admissions advisor today to discuss your options.
It could be the Best Decision You Ever Make!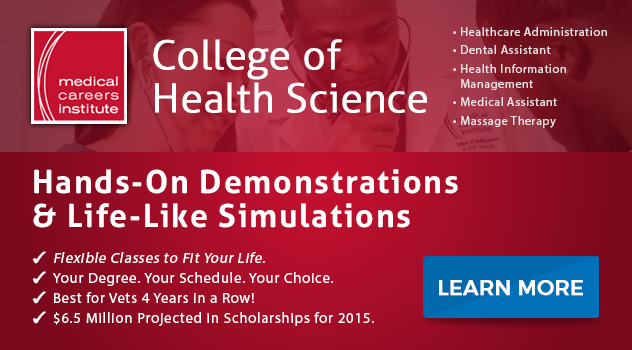 DISCLAIMER – ECPI University makes no claim, warranty, or guarantee as to actual employability or earning potential to current, past or future students or graduates of any educational program we offer. The ECPI University website is published for informational purposes only. Every effort is made to ensure the accuracy of information contained on the ECPI.edu domain; however, no warranty of accuracy is made. No contractual rights, either expressed or implied, are created by its content.
For more information about ECPI University or any of our programs click here: http://www.ecpi.edu/ or http://ow.ly/Ca1ya.