Studying Software Development Online: Is This the Right Path for Me?
Do you enjoy learning about technology and computer systems? Are you a lover of applications and software? If so, a career in software development may be a good fit for you. Our world today is filled with technology. From your mobile phone interface to the systems that power industries and healthcare facilities, technology has become an essential component of daily life.
Behind the scenes, software engineers work tirelessly to develop the basis for everything we use. Not only do they optimize performance, but they also manage the user interface, functions, and adaptability of many different platforms. Becoming a software developer will expose you to numerous opportunities where you could make our current systems better.

Understanding Software Development
Software development refers to the design, execution, and implementation of software programs. These platforms allow us to use mobile phones, browse the internet, and control machines in the workplace. As a software developer, you'll be in the frontlines of creating, managing, and operating many different types of programs. You will also support engineers, users, and other technicians as they put your software to good use.
Software developers are knowledgeable in various types of coding techniques, including Java, Python, and C++. If you enjoy learning about the inner workings of technology platforms (and cleaning up inefficiencies in current systems), a career in software development awaits. According to the Bureau of Labor Statistics, jobs within this field are projected to increase by 24% by 2026, with application developers growing by an estimated 31%.
More good news is that you can complete your degree partially or entirely online. Thanks to the software developers that came before you, you could now take flexible online courses that teach core concepts of web application development, cloud technologies, and desktop systems. These real world, practical lessons could also teach you how to analyze customer requirements, while designing user interfaces that solve these needs.
What duties and responsibilities can you expect?
Software developers wear many different hats. Some developers are independent consultants who work on multiple projects at a time, while others are employed by a specific company to continuously monitor and develop in-house systems. Regardless of your employment terms, you can generally expect to carry out the following duties:
Operate, maintain, and fix software systems
Develop interactive user interfaces that meet the needs of customers
Optimize performance and build the capacity of various systems
Provide timely support for crashes and performance-related issues
Develop innovative platforms that fall in line with client expectations
Obtaining your degree in Software Development Online
Software development is a highly dynamic and exciting field. While working in this profession, you'll be faced with many different challenges and client expectations as you continue to grow in your career. This is why formal training in software development is so important. By obtaining a degree in this field, you could stand out from the competition and gain critical knowledge of technology platforms your competitors might not have had a chance to fully understand yet.
Online classes in software development have made accessibility much easier. You no longer have to spend 4 years going to class in a traditional university, as you can now access the information you need online, from anywhere in the world there's an internet connection. Whether you're currently working fulltime or juggling the needs of your family and other responsibilities, an online degree option could help you achieve your career goals.
Online classes generally consist of both hands-on and theoretical concepts regarding software systems. You can expect to learn how to write code, implement digital commands, identify problems, and optimize performance. You should also become conversant with multiple platforms that include mobile and desktop applications.
Online courses are much easier to update with the latest content and curricula for students. You won't have to worry the information you're learning will be obsolete by the time you start looking for work. But technical skills alone can't make up a good employee. Degree programs often focus on soft skills, such as communication and integrating feedback into your work.
Benefits of online learning in computer technology
Earning your degree in software development online has numerous benefits. These include:
The ability to finish your program faster and begin your career path
Have a school schedule that works around your life, not the other way around
Flexible curriculum to meet your current schedule
Learn in-demand skills that should increase employment opportunities
Career opportunities
A degree in Software Development could open up a wide range of opportunities and career paths. Here are some of the options you might have on the table:
Web and interface developer
Software analyst
Mobile app developer
Network security professional
Software tester
At ECPI University, we offer a Bachelor of Science in Computer and Information Science with a Major in Software Development. And with our year-round curriculum, you could complete your program in as little as 2.5 years.
Are you ready to dive into the world of technology and help improve software systems? Contact our helpful admissions counselors today to see if online learning is right for you!
It could be the Best Decision You Ever Make!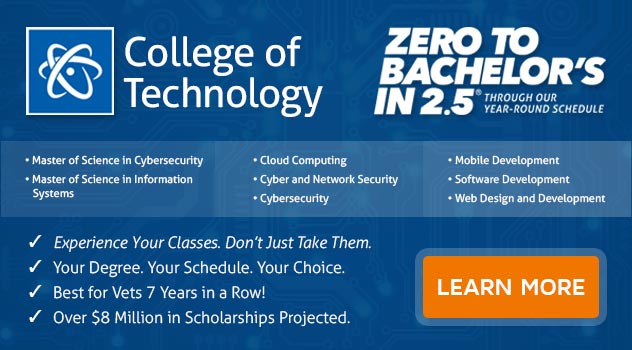 DISCLAIMER – ECPI University makes no claim, warranty, or guarantee as to actual employability or earning potential to current, past or future students or graduates of any educational program we offer. The ECPI University website is published for informational purposes only. Every effort is made to ensure the accuracy of information contained on the ECPI.edu domain; however, no warranty of accuracy is made. No contractual rights, either expressed or implied, are created by its content.
For more information about ECPI University or any of our programs click here: http://www.ecpi.edu/.