What Good is a Business Administration Degree?
The business world offers careers like no other. With a Business Administration degree, one is qualified for a variety of positions. Whether you are an aspiring entrepreneur or you are passionate about business, a business administration degree could offer you the tools you will need to succeed in the dynamic career.
However, as a prospective student, it is imperative first to consider whether the degree will benefit you in the long run. While you must weigh utility with resources and time, when it comes to business administration degree programs, the answer in most cases is a resounding yes. Let's look at the benefits of pursuing a business administration degree.
High demand
The business administration degree is comprehensive and combines planning, analysis, art, and science. Education in this sector equips a graduate with a broad skill set. The graduates are usually in demand in a variety of industries including, marketing, advertising, finance, public relations, and insurance. Employment in occupations related to business is projected to grow by 8% between 2014 and 2024. Business administration degrees are highly sought after by many employers even with the ever-changing and highly competitive job market. They are looked at as a keystone to success since it shows that job candidates are knowledgeable, ready to work, competitive, and flexible. This might give you a leg up over other applicants who have some or no college experience.
Versatility
Whether you dream of working at an accounting firm, starting your own business, or pursuing an MBA, a degree in business gives you the opportunity to work in an industry with unrivaled versatility and mobility. This degree is the key to tons of opportunities and can be approached from multiple angles. By the time you graduate, you should be armed with comprehensive knowledge and a diverse set of skills, which are transferable. You could start your own company or are employed in a variety of fields and companies. This includes inter-related fields such as accounting, advertising, marketing, human resources, research and development and many others.

Professional Development
Your business administration bachelor's degree allows for further educational pursuits. Employers in many industries consider a master's degree as an educational advancement that qualifies you for management positions and promotions as well. You could use a bachelor's degree in business administration as a stepping-stone toward additional, advanced degrees.
Your bachelor's degree will give you a basic understanding of the different business sectors and business principles, including management, accounting, finance, information technology, and marketing. It will also equip you with necessary skills for an increasingly complex business environment, including leadership skills, organizational skills, and communication.
What Kinds Of Jobs Can One Perform With a Business Admin Degree?
A business administration degree gives one access to a wide range of careers in multiple sectors, including, banking and finance, manufacturing, education, retail, government, business analysis, product development, and other private businesses. For instance, if you are looking for a career with a non-profit organization or in government, the degree will give you a career outside the normal purview of the business world. The following list covers only fraction of career industries for a degree in Business Administration, but it shows how diverse the opportunities are to degree holders.
Manufacturing
E-commerce
Banking
Information Systems
Retail
Transportation and Logistics
Services
Government
Opportunities for Advancement
An individual with a degree in business administration could take continuing education classes. One can pursue a Master of Business Administration or even a doctoral degree. These top-level programs enhance one's skills and knowledge in the field. These advancements prepare one for specialized and supervisory business administration positions.
Are you interested in the world of business administration and want room to grow? ECPI University offers a Bachelor of Science in Business Administration Degree at an accelerated pace. This means you could earn your degree in as little as 2.5 years. For more information about this exciting program, connect with a friendly admissions counselor today.
It could be the Best Decision You Ever Make!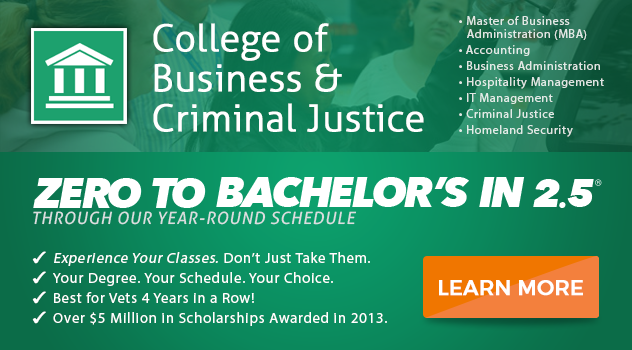 DISCLAIMER – ECPI University makes no claim, warranty, or guarantee as to actual employability or earning potential to current, past or future students or graduates of any educational program we offer. The ECPI University website is published for informational purposes only. Every effort is made to ensure the accuracy of information contained on the ECPI.edu domain; however, no warranty of accuracy is made. No contractual rights, either expressed or implied, are created by its content.
Gainful Employment Information – Business Administration - Bachelor's
For more information about ECPI University or any of our programs click here: http://www.ecpi.edu/ or http://ow.ly/Ca1ya.