What is Vulnerability Assessment in Cyber Security?
The internet has infiltrated every aspect of our lives, from finances to national security. It has become imperative to make sure networks are protected against external threats, and that is the job that professionals who work as cyber security vulnerability assessors perform. Here's a closer look at what it takes to work in this field.
Education and Training
A bachelor's degree in computer science is a good start for a career in network vulnerability assessment. The bigger companies ask for a master's degree in cyber security or a related computer field. Companies also prefer to hire vulnerability assessors who have had past experience in the field, so prior training is considered a significant advantage in being hired in this field.
Starting from Scratch
Vulnerability assessors often work as outside consultants for multiple companies, in much the same way as IT freelancers. The best way to build your reputation in this field is to start working on smaller projects, or volunteering your services to non-profit organizations, open source projects, etc., and to add those projects to your portfolio. It will be up to you to establish a network and get in touch with companies that are in need of your services. As such, recommendations and referrals are an important source of work for vulnerability assessors.
Duties and Responsibilities when Performing Vulnerability Assessments
As a vulnerability assessment expert, your duties will include a great many responsibilities. Here are just some of them.
Identifying flaws in the computer network at your organization that could potentially be exploited by hackers.
Conducting regular vulnerability assessment programs on your network and operating systems.
Carrying out security audits and scans that have been predetermined.
Organizing and setting in place various automated tools, which are to be used for pinpointing vulnerabilities to make the process of assessment less time-consuming.
Manually testing the system to gauge the digital environment and reduce the existence of false negatives.
Developing custom scripts and applications that have been tested and modified to suit the needs of your vulnerability assessment program.
Checking up on report findings to decrease the number of false positives.
Analyzing the automated tools report to track vulnerabilities over time.
Presenting a comprehensive report of your findings with regard to the network's vulnerability to the chief of network security.
Making recommendations as to the steps that need to be taken for reducing the vulnerability of the system.
Training the staff in network security procedures and habits to adopt towards keeping the system secure.
Maintaining a database of information about the past problems that the network has encountered concerning cyber security for future reference.
Categorizing the network and system resources based on their level of vulnerability so different security measures can be applied to each category.
Putting a strategy in place that needs to be followed in the event of any future threats to the network.
Skills Required to Work in Cyber Security
In order to be successful in this field, you will need to develop many skills. Some you will learn through hands-on experience, some you will learn during your degree program. But others are soft skills you will need to develop through interactions with others.
Creative Thinking
A hacker no longer needs only a computer to break into a system, but can use a laptop, a tablet to any number of electronic devices. Your job is to essentially think like a hacker and imagine the many ways by which the hacker can compromise the system network. You are supposed to guard the system against several attack points, and in order to do so you need to stay constantly aware of all those points and have a plan to counter them all.
Communication Skills
You will have to explain the results of your assessment to many people within the company, and several of them will not be well versed in technical jargon and require a simple and condensed version of the problem. In addition, as a vulnerability assessor, your relationship with the company will be similar to that of doctors and their patients, where the doctor has to figure out what is wrong with patients based on how they describe their symptoms.
Attention-to-Detail
The main danger from a hacker's attack or malware is that it is designed to slip into the system without raising any alarm. Such an attack will never announce its presence, and so you will have to comb through huge amounts of data and systems report in order to correctly identify the source of the problem.
Teaching Ability
You will be working with the cyber security team of a company, and will often have to teach them new ways to do their job that would provide better protection against external threats. You must use your skills to make the team aware of new hacking malware that they may not be familiar with. You may also be occasionally called upon to provide security tips to other company employees who use the network.
Do you think you would be a good fit for the cyber security field? If you are excited about vulnerability assessment and want to learn more about earning a Master of Science in Cybersecurity, consider ECPI University for the education you'll need to become part of this expanding field. Admissions counselors are available today to discuss your options. Don't hesitate to call.
It could be the Best Decision You Ever Make!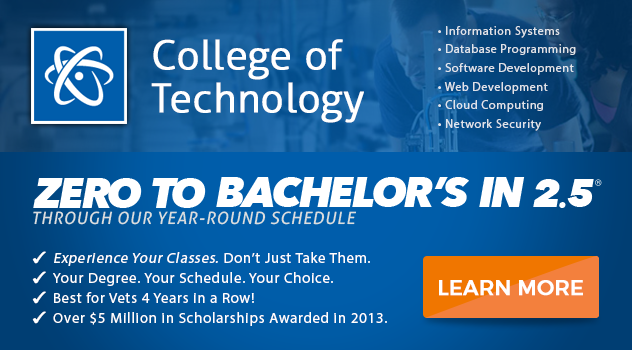 DISCLAIMER – ECPI University makes no claim, warranty, or guarantee as to actual employability or earning potential to current, past or future students or graduates of any educational program we offer. The ECPI University website is published for informational purposes only. Every effort is made to ensure the accuracy of information contained on the ECPI.edu domain; however, no warranty of accuracy is made. No contractual rights, either expressed or implied, are created by its content.
Gainful Employment Information – Cybersecurity - Master's
For more information about ECPI University or any of our programs click here: http://www.ecpi.edu/ or http://ow.ly/Ca1ya.