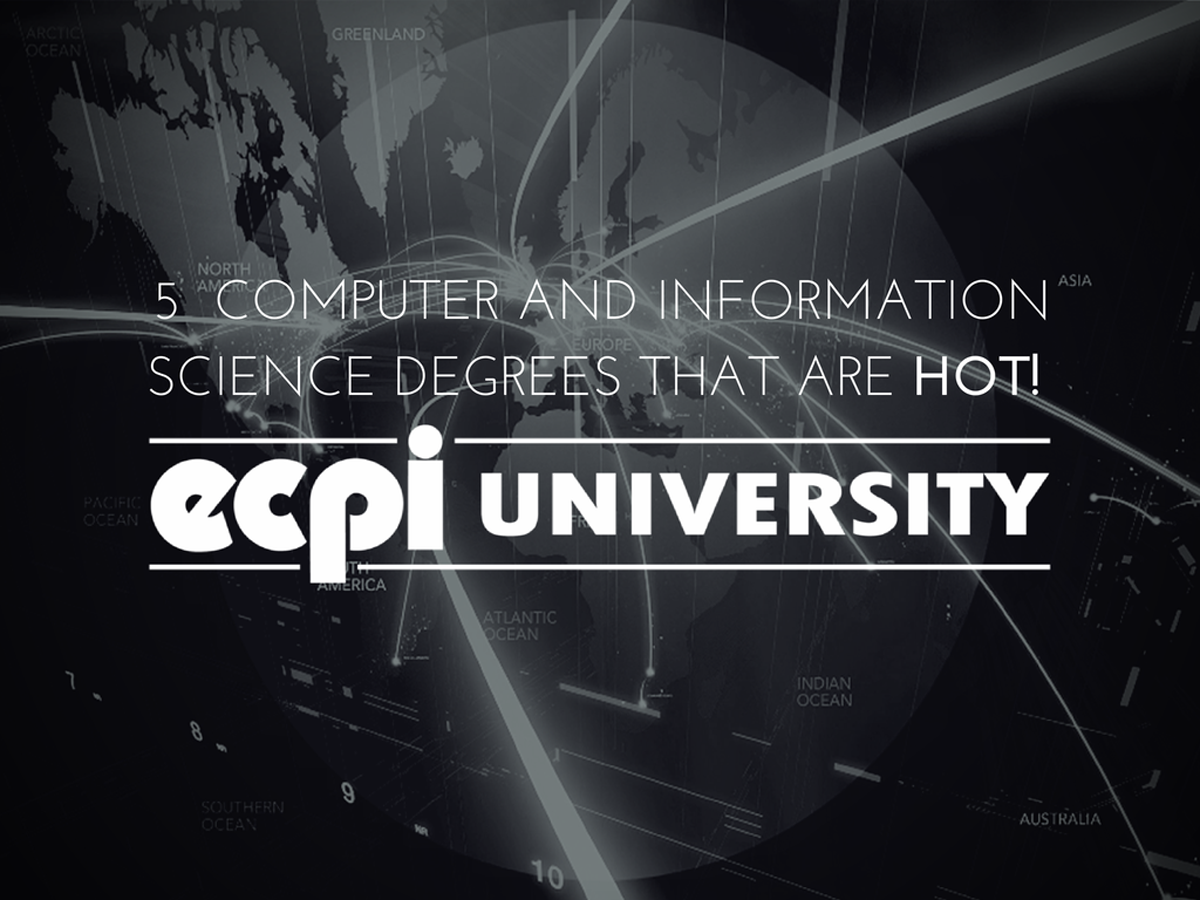 Majoring in computer science or information technology in today's world could be the first step toward a rewarding career. The IT industry is flourishing right now with levels of job growth for computer-related jobs at about 6% higher than the total for all occupations. Emergence of new technologies, increased global technology spending, the increased need for information security, and proliferation of mobile networking devices are driving growth in the Information Technology world.
If you are looking for a technology career, love computers, have an analytical mind or just love to figure technology stuff out, then you should consider a degree program in one of these five computer and information science jobs.
Software Development
Software developers create the systems that run networks, computers, or individual applications. Employers looking to hire for this position often look for people with a bachelor's degree in computer science and a knack for writing programs. With a median salary of $44.88 an hour, earning a degree could be time well spent. As for the job outlook, the number of jobs in software development is expected to grow by 22% over the next decade, compared to 11% job growth in the US economy as a whole.
Information Systems
Computer systems analysts evaluate existing computer systems, offering suggestions to make them more efficient and cost-effective. The goal is to reconcile the needs of a business with the needs of its computers, helping both to work smoothly together. Like most any IT career, if you want to be considered for one of these jobs, a bachelor's degree in computer or information science is a great place to start. Median wages in this industry is $38.30 an hour for full-time work. The number of systems analysis jobs is expected to increase by 25% over the next ten years.

Database Programming
As a database programmer, you'll design software that can store, organize, and search for information. You'll make records and archives easily available to anyone who needs them, allowing researchers to quickly find any necessary information. Database programmers work for a wide range of interests, from government entities to universities to law firms to market research endeavors. To become a database programmer, you usually need a bachelor's degree in computer science, though some companies will hire programmers with associate's degrees. The median pay in this field is $35.71 per hour.
Network Security
As a network security analyst, your job will be to outsmart anyone who might cause harm to your company. The world of cyber-warfare and cyber-espionage is constantly evolving, so you'll have to think on your feet, anticipating any innovations your opponents might make. You'll administer computer networks, identify any potential risks, and write programs to address those risks. Given the sheer amount of information that is now placed on computer networks, network security is essential to any business, which is why network security analyst is one of the fastest growing jobs, with a projected growth of 37% over the next ten years. The median pay for a security network analyst is $41.43 per hour. To get this job, you'll need a bachelor's degree in computer science and several years of computer-related experience.
Cloud Computing
Cloud computing is the sale of computer resources as a service, rather than as a product. Instead of buying and administering their own hardware, businesses transfer their data to cloud computing companies via networks. If you have a knack for administering and organizing information, this could be the job for you. To get this job, you'll typically need a bachelor's degree in computer or information science. The cloud computing industry is growing rapidly, and is expected to add 200,000 jobs by 2018. The median pay for cloud systems administrators is $38.31 per hour.
For more information on careers in the IT industry or for more information about ECPI University, contact us TODAY!
DISCLAIMER – ECPI University makes no claim, warranty or guarantee as to actual employability or earning potential to current, past or future students or graduates of any educational program we offer. The ECPI University website is published for informational purposes only. Every effort is made to ensure the accuracy of information contained on the ECPI.edu domain; however, no warranty of accuracy is made. No contractual rights, either expressed or implied, are created by its content.
Bachelor of Science in Computer and Information Science 
For more information about ECPI University or any of our programs click here: http://www.ecpi.edu/ or http://ow.ly/Ca1ya.