Are Accelerated Nursing Programs Hard to Get Into?
When enrolled in an accelerated nursing program, you have the ability to graduate as a registered nurse in as little as 18 months. This compares with 24 months in a traditional program. Sounds great, right? However, this kind of fast paced program is demanding, time intensive, and not for everyone.
If you're interested in the accelerated nursing program, you need to educate yourself on the difficulty on getting in. Of course, no matter how difficult the program is, if you believe it is right for your future, don't let it hold you back. Just make sure to prepare yourself properly when applying for the program.
Is An Accelerated Program Difficult to Get Into?
The short answer is yes, accelerated nursing programs can be difficult to get into. It is important to understand each school is a bit different and comes with different standards and requirements. However, as spots are limited and there often are more applicants than spots, the institution must be selective and pick out the best candidates for the program. They want candidates with a high likelihood of graduating. You need to do what you can to make yourself as attractive to the school as possible, in order to fit into one of the available spots.
What are Some Tips for Writing a Solid Resume?
The first step into obtaining admittance into the accelerated program is to write a quality resume. No matter the amount of experience you have in writing resumes, making sure yours stands out is important.
For starters, don't try to force in as much information as possible with run-on sentences. Your resume will likely be initially skimmed and not completely read through. Due to this, someone reading your resume needs to come away with the most important points right off the bat. Bullet points can help with this, as can writing in single sentences (avoid large chunks of text). Use bold text (but don't go over the top in size or stylization) for different jobs and areas of study that correlate to the nursing program.
Above everything else, proofread your resume. The last thing you want to do is submit a document to an admission board full of errors. You want to gain entrance into an accelerated educational program, so if you can't spend the extra five minutes combing over your resume for errors, you likely are not a great candidate for the program. It can help to have others you trust proofread the resume and other submission materials as well (such as an admissions essay) to help with catching errors.
How to Conduct Yourself in an Interview?
After the application process, the next step towards gaining admission into the program is usually an interview. Not all programs will have them, but if one you're applying to does, it's important to give this part of your application as much consideration as any other. The way you conduct and carry yourself in the interview is important.
For starters, always be on time or slightly early. Showing up late will reflect badly on you and will hold up your interviewers who most likely have other interviews that day. Remember to dress professionally and act accordingly. Don't be stiff or overly formal, but make sure you show your interviewers that you are professional and well mannered enough to be a nurse.
During the interview, don't interrupt, answer all the questions, maintain eye contact and ask questions when they ask, if you have any. It shows you're truly interested in the program. Even a small question, such as one about information on the website can show you have done your research on the program and want to learn more.
What Not to Do When Applying?
When applying, don't submit your materials late. You simply won't be accepted into the program. Read all the guidelines three or four times to ensures you're following rules, and always put forward your best effort. It will show how interested and dedicated you are to the program.
Are you interested in learning more about accelerated nursing programs? If you want to earn an Associate of Applied Science Degree in Nursing, ECPI University offers this program in the format you're looking for. To see if this is the next step in your career path, connect with a helpful admissions counselor today.
It could be the Best Decision You Ever Make!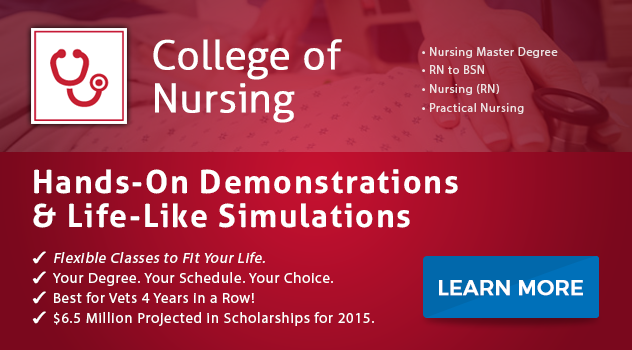 DISCLAIMER – ECPI University makes no claim, warranty, or guarantee as to actual employability or earning potential to current, past or future students or graduates of any educational program we offer. The ECPI University website is published for informational purposes only. Every effort is made to ensure the accuracy of information contained on the ECPI.edu domain; however, no warranty of accuracy is made. No contractual rights, either expressed or implied, are created by its content.
For more information about ECPI University or any of our programs click here: http://www.ecpi.edu/ or http://ow.ly/Ca1ya.