Classes to Take Before Nursing School: How Can I Prepare for My ADN?
From the moment you start high school, your teachers, friends, and parents will repeatedly talk about college. One of the fields that have become popular among students is in the vast medical field, particularly the nursing profession.
If job security is important to you nursing has a bright future, in fact, the BLS estimates that nursing is growing 15 percent much faster than average. By choosing a nursing college major, you'll be preparing yourself for a future with endless growth potential.

Classes You Should Take Before Nursing School
You may not know this, but preparing for your future career starts right in high school. For instance, nurses use algebra to calculate medication dosages. What you learn in high school will build a solid foundation for your future education and career. If you're determined to be a nurse, you should take classes that will prepare you for your nursing education and career.
Biology
If you plan to enter a nursing degree program directly after high school, some programs will require you to take a laboratory science course for two years before you can get started with your degree. One of the main curricular areas of a typical nursing class is biology and it's a prerequisite for most nursing degree programs.
High school biology classes should introduce you to cellular and molecular biology, biochemistry, evolution and genetics, and animal physiology. You will also familiarize yourself with laboratory apparatus, which will equip you with essential skills and knowledge on how to handle lab samples.
Mathematics
Nursing programs require students to take basic and advanced mathematics such as algebra and statistics. Algebra is essential for a bachelor or associate nursing degree. You can prepare by taking algebra classes that will cover subjects such as inequalities, quadratic equations, logarithmic and exponential functions, graphing, and systems of equations. These subjects will prepare you for nursing classes where research and analysis are an essential part of the coursework.
Chemistry
This is another important nursing course requirement that you can take in high school. A typical nursing curriculum has a number of courses in both pharmacology and biochemistry. You can prepare while still in high school by taking chemistry classes that will introduce you to the balancing of equations, organic and inorganic chemistry, and the general principles of chemical reactions. Additionally, the high school chemistry course will introduce you to laboratory components and how to handle chemicals safely.
How High School Classes Will Benefit you Later
Today, competition for jobs has become intense and a degree is a basic qualification for almost every professional job position. Although higher education is important to join the nursing profession, preparing as early as high school will put you on the right career path.
Apart from academics, high school will also prepare you for the challenging college life. Here are three benefits of your high school education to your college life.
A challenging coursework: High school education will help you develop your work ethic. You will also learn how to think critically and how to integrate information. Take the hard classes that will push you forward to your nursing career. Experiencing the rigorous coursework in chemistry, mathematics, and biology will give you a close preview of what you will find in college.
Classes that equip you with the right skills: Some high school classes will introduce you to the necessary future workforce skills. For instance, you will refine your writing skills. Writing is necessary for all majors including nursing. Understanding information is one thing and communicating that knowledge is an entirely different thing.
Developing a good relationship with your instructors: A typical high school classroom has about 30 students. However, when you go to college, the lecture halls can hold hundreds of students and with such a crowd, it may be difficult to create a good relationship with your instructors. Developing a good relationship with your high school teachers will be beneficial when you join college. How you communicate with your professors and how you attend their office hours can either make or break your grade.
Why High School Students Choose to Pursue an ADN Degree
Although there are several ways to become a registered nurse (RN), most high school students choose to earn an associate degree in nursing (ADN) due to its numerous benefits including:
Takes less than 2 years of coursework to become a practicing nurse
With an ADN you can pursue a BSN through an accelerated program in the future
While not every high school experience will directly affect your college transition, it's still an important part of your academic and personal growth.
Are you interested in becoming a nurse? If you want to earn an Associate Degree of Nursing, ECPI University offers this program at an accelerated rate. For more information about this exciting program, connect with a friendly admissions advisor today.
It could be the Best Decision You Ever Make!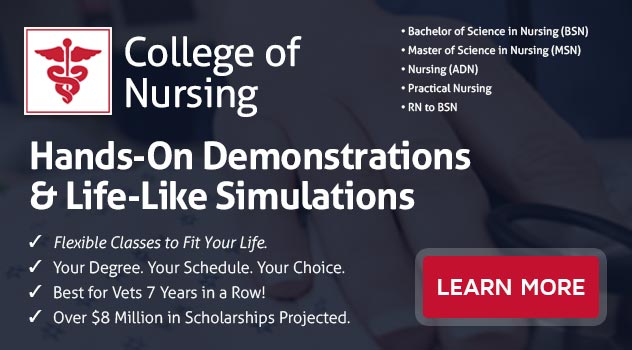 DISCLAIMER – ECPI University makes no claim, warranty, or guarantee as to actual employability or earning potential to current, past or future students or graduates of any educational program we offer. The ECPI University website is published for informational purposes only. Every effort is made to ensure the accuracy of information contained on the ECPI.edu domain; however, no warranty of accuracy is made. No contractual rights, either expressed or implied, are created by its content.
Gainful Employment Information – Nursing - Associate's
For more information about ECPI University or any of our programs click here: http://www.ecpi.edu/ or http://ow.ly/Ca1ya.