Cyber Security for Social Media: What Information Is at Stake?
Social media connects you with friends, family, business associates, and even total strangers. What you put out on social media may end up being circulated around the World Wide Web before you know it. While there are security settings for some social media accounts such as Facebook and the ability to set an account to "Private" on others like Twitter and Instagram, people who want to gain access to this blocked information can often find a way.
Initially, you may not think of social media hacks as that big of a deal as far as a cyber hack goes. After all, it's not your bank account or Social Security number. However, there is very important information you can lose that may end up proving just as damaging. That is why you need to fully understand cyber security for social media and what information is at stake.
How Can Social Media Hacks Be Dangerous?
A hack of any kind should be worrisome. It is a breach of your personal information. Even if it is not a savings account or anything of this nature, it is someone you don't know lurking hundreds, if not thousands of miles away, siphoning information from your account. The thing about your social media accounts is there is far more information than you might realize.
It has almost all of your personal criteria, ranging from birthday to your phone number, where you live, family information, and all your security questions (mother's maiden name, and so on). A thorough enough hack could lead to identify theft. If you sent any private information or images to someone online, these images can be obtained as well. If you purchased anything through social media outlets your credit card information is likely stored, which means hackers can confiscate this information, too. A social media hack can prove far more devastating than you may initially think.
How Do Cyber Security Experts Keep Social Media Users Safe?
Cyber security experts constantly update and evolve the security features for social media accounts. If you have been using accounts like Facebook for a while, chances are you've noticed the continually altering of safety features on the account. This is done primarily to protect your information.
It is important to safeguard your content and to give you more personal security features of your own, so you can edit how individuals view your page or profile. These professionals understand how current tech trends work and how it may affect the account and the account holder. They are on the forefront of all defenses established and must remain one step ahead of external threats. It is often a fast-paced position as the Internet never remains the same.
A cyber security expert is in demand in just about every single company with an online presence. Their work is tailored to the specific company, such as a social media service provider or an online bank, but the main practice of protecting the service provider and their clients remains the same, wherever the professional may work.
How can I Help Keep Social Media Safe for Users?
If you enjoy problem solving and working with computers, becoming a cyber security professional may be the right position for you. With the right knowledge and education, you could become a highly desirable member of an IT team. Whether the cyber security is for a social media service provider, a company looking to safeguard its information from external threats or really, any other entity in need of online protection, a cyber security professional is needed.
Whether you currently work in IT or would love to move into the field, the best way to do this is through education. A bachelor's degree in the field instantly showcases your knowledge on the topic and it outlines the fact that your information is current and up to date. So your next step in pursuing this kind of position is to seek out information regarding a bachelor program.
Should your social media information leak, just about everything about you can end up online. From your birthday and phone number to the content you interact with, what you've purchased and yes, even your banking information. This is why cyber security for social media is so crucial.
Are you curious to learn more about cyber security? If you're interested in earning a Bachelor of Science Degree in Computer and Information Science with a Major in Cyber and Network Security - Cybersecurity Track, consider ECPI University for the educational background you'll need to make a splash in this expanding field. For more information, contact one of our friendly admissions advisors today.
It could be the Best Decision You Ever Make!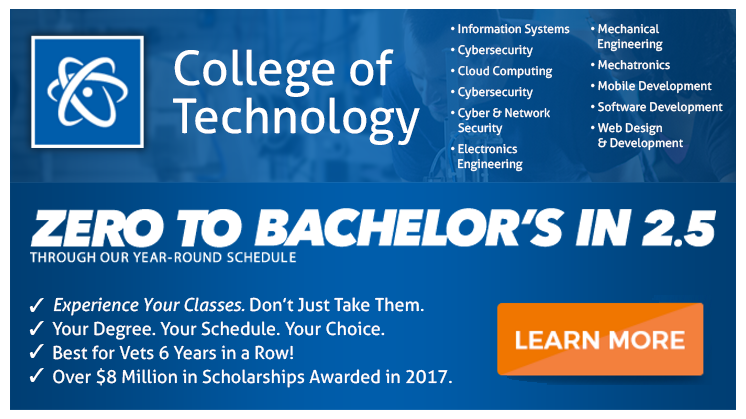 DISCLAIMER – ECPI University makes no claim, warranty, or guarantee as to actual employability or earning potential to current, past or future students or graduates of any educational program we offer. The ECPI University website is published for informational purposes only. Every effort is made to ensure the accuracy of information contained on the ECPI.edu domain; however, no warranty of accuracy is made. No contractual rights, either expressed or implied, are created by its content.
Gainful Employment Information – Cyber and Network Security - Bachelor's
For more information about ECPI University or any of our programs click here: http://www.ecpi.edu/ or http://ow.ly/Ca1ya.