Student Loan Forgiveness Offers – BEWARE!
We've all heard the old saying, "if it sounds too good to be true, it probably is." That maxim most certainly applies to a wide range of student loan forgiveness scams. They're occurring with greater frequency and leaving chaos in their wake.
Initially developed by the government to help students who attended less-than-reputable schools, digital criminals are now reaching out and offering counterfeit programs to anyone who is having trouble managing their student debt load.

"Many the companies behind these offers have sophisticated marketing tactics to target unsuspecting students, borrowers, parents, military service members, and their families," says Joyce DeMoss, Student Loan Ombudsman for the Office of Federal Student Aid at the U.S. Department of Education (DOE). "I hear about these pitches a lot. My strong advice: Before you pay somebody to help you with your student loans, do your homework."
According to the DOE, here are some things you should consider before engaging with one of these companies:
Student loan debt relief companies charge fees for services you can get for free: Instead, consider applying for loan consolidation through www.studentloans.gov. This site also outlines requirements for loan forgiveness and repayment estimators to help you make an educated decision.
Do Not Share Your PIN: That pin will allow scammers to enter your personal loan documents and access information you do not want them to have.
Is Your Loan in Default? If it is, you will likely be targeted by debt relief and credit repair companies. Being in default, you're already subject to added interest and collection costs. You may not want to add collection fees to that burden.
If you've already been victimized, there are a couple places you can turn. Most state governments maintain an Office of Consumer Affairs. You can also lodge a formal complaint through the federal government by logging on to the Federal Trade Commission and Consumer Financial Protection Bureau websites.
So, ignore those "too good to be true" offers and contact your loan service provider if you're having trouble making payments. If you are an ECPI University graduate or current student, we want to assist you in any way we can. Because our tuition is much lower than many other colleges and universities, most of our students maintain a debt load that is relatively manageable.
However, things do happen. Unforeseen circumstances can put you in a tough spot. That's when you should call our Loan Services Department at 1-888-658-7597 which is open from 8 am to 6 pm Monday through Friday.
You are not alone. We are here to help. Give us a call.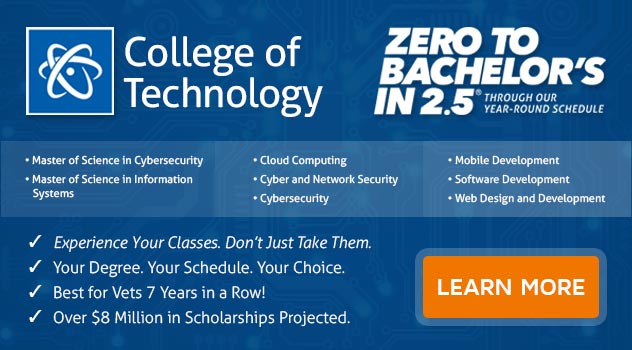 DISCLAIMER – ECPI University makes no claim, warranty, or guarantee as to actual employability or earning potential to current, past or future students or graduates of any educational program we offer. The ECPI University website is published for informational purposes only. Every effort is made to ensure the accuracy of information contained on the ECPI.edu domain; however, no warranty of accuracy is made. No contractual rights, either expressed or implied, are created by its content.
For more information about ECPI University or any of our programs click here: http://www.ecpi.edu/ or http://ow.ly/Ca1ya.