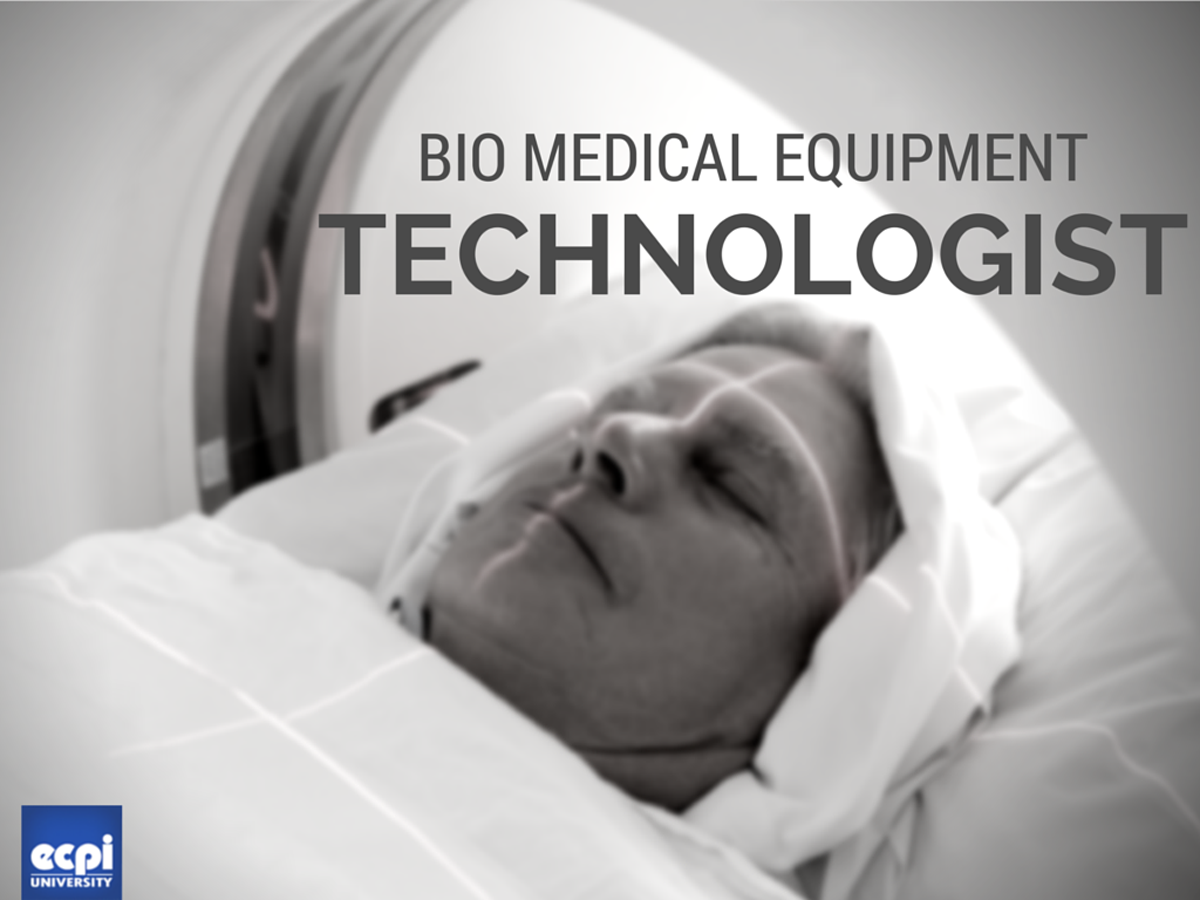 As technology advances, medical equipment is becoming more sophisticated. These lifesaving machines require skilled operators but they also require installation and repair technologists who can make sure they operate at peak effectiveness. Oddly, it's a career of which many people are unaware. However, it is a very rewarding field. If you'd like to learn how to install, calibrate, and repair CT scanners and Medical Resonance Imaging (MRI) machines, read on. Becoming a Biomedical Equipment Technologist (BMET) begins with the right education.
Education
BMETs are experts in a very specific career field, but their education is built on a knowledge base rooted in electronics engineering technology. That's exactly how ECPI University designed its program. It offers an Associate of Science degree in Electronics Engineering Technology with a concentration in Medical Equipment Technology. It can be completed in as little as 20 months through the University's year-round schedule. From there, the education continues on the job with employer-provided training on specific machines and manufacturers.
Professional Certification
BMETs can enhance their marketability by pursuing professional certifications. By satisfying the educational requirements and passing an examination, they can become Certified Biomedical Equipment Technicians (CBET) through the International Certification Commission (ICC) and the Association for the Advancement of Medical Instrumentation (AAMI).
Other certifications include Certified Radiology Equipment Specialist (CRES) which validates specialization in diagnostic imaging, radiological, and nuclear medicine equipment; Certified Laboratory Equipment Specialist (CLES) which encompasses a variety of equipment found in the many different kinds of laboratory environments; and the lesser-known Certified Nephrology Equipment Specialist (CNES) that specializes in nephrology and hemodialysis equipment.
Finally, BMETs can choose to obtain the Certified Biomedical Auditor (CBA) from the American Society of Quality or a Biomedical Electronics Technician certification (BMD) from the Electronics Technician Association (ETA) after they earn the Associate Electronics Technician certification (CET). Obtaining the CBET title is highly-encouraged and is respected within the technical community.

Employment
BMETs typically work in hospitals and labs, but can also work for third-party independent service organization (ISO) or original equipment manufacturers. They are very much in demand. According to the U.S. Department of Labor's Bureau of Labor Statistics, employment of medical equipment repairers is projected to grow 30 percent from 2012 to 2022, much faster than the average for all occupations. However, be prepared to move. Each community needs only so many BMETs. Because the demand currently outnumbers the supply, it certainly does put recent graduates at a decided advantage.

Are you interested in a career path in medical imaging equipment technology? ECPI University offers a Associate of Science Electronics Engineering Technology degree with a concentration in Medical Imaging Equipment Technology that can be achieved in as little as 1.5 years! Contact us TODAY! It could be the Best Decision You Ever Make!
DISCLAIMER – ECPI University makes no claim, warranty or guarantee as to actual employability or earning potential to current, past or future students or graduates of any educational program we offer. The ECPI University website is published for informational purposes only. Every effort is made to ensure the accuracy of information contained on the ECPI.edu domain; however, no warranty of accuracy is made. No contractual rights, either expressed or implied, are created by its content.
Gainful Employment Information
For more information about ECPI University or any of our programs click here: http://www.ecpi.edu/ or http://ow.ly/Ca1ya.