Information Systems for Disaster Management: How Could I Learn Them?
Adequate management of information and communication systems is a requirement in the mitigation of disasters. However, you may encounter tremendous challenges when collecting, storing, and processing the information which could hamper your efforts to resolve the prevailing crisis.
As such, you must apply technology in the entire process of handling the huge quantity of data that you collect to study various crises. To achieve this, it's crucial that you enroll for an information systems course to acquire relevant skills and knowledge on how you can apply technology in disaster management.

What is Disaster Management?
Whenever there is a crisis, there is a need to establish various logistic techniques to ensure that the mitigation process is flawless. The organization of resources, personnel, and any other party involved in the exercise can be a logistical nightmare. However, the knowledge of disaster management can help you coordinate all the disaster mitigation activities thus ensuring a swift intervention which further guarantees a quick and efficient resolution process.
What is Information Systems?
Information systems refer to various networks that you use to acquire, filter, process, distribute, and store data. With the current technological advancements, it's necessary to incorporate technology in the entire process which will boost the speed of data collection and the accuracy of the analysis process.
While the collection of data has been simplified by the application of technology, some challenges arise with the management of the personally identifiable information. There is a need to ensure that you maintain the privacy and confidentiality of all the data that you collect. This poses a significant challenge and you could require specific cybersecurity training to acquire the skills necessary in the management of the information.
Application of Information Systems in Disaster Management
When managing a disaster, you need to answer the questions where, how, who, and when. To answer this, you should always strive to get real-time data to ensure that your resolution technique is more target-oriented thus improving efficiency.
You could achieve this by coordinating all your resources to collect relevant data which will be analyzed using technological tools. The deductions and the recommendations made from the analysis should always reflect the real situation and offer implementable solutions. This will be made possible through the involvement of all the elements of information systems.
Information Systems are Important in Disaster Management
If you need to succeed in disaster management, then you must have the relevant skills that will help you to integrate various information and communication systems components that will improve the efficiency of the entire process. Here are a few techniques that you'll acquire through training which will revolutionize your disaster management processes:
Evaluating the Crisis. While you may be required to respond to a crisis with unmatched agility, it's always paramount that you first assess the situation. This will enable you to tackle the problem from an informed point which enhances your chances of success. However, you should always remember that you're dealing with a situation that could be life-threatening. As such, you should master the art of evaluating the crisis quickly to ensure a well-organized onset of resolution process within the shortest time possible. This is not an easy thing. The tension and the high expectation to perform may interfere with the adequate decision-making process. Training will give you useful tips that will help you remain calm and make accurate decisions amid a crisis
Resources Management in a Crisis. One of the most challenging experiences in disaster management revolves around managing resources to effectively handle the problem. If you lack the skills, you'll be unable to allocate and distribute resources which will negatively interfere with your resolution process. As such, you must get the techniques that will help you manage your personnel, finances, tools, and equipment. All these elements of disaster management should effectively link and coordinate towards achieving a common goal. A failure in any of the elements will delay the disaster resolution process
Management of Information. When you are handling a crisis, you will likely collect, store, and process data. This is a challenging exercise especially when you lack information systems skills. You should decipher that your success in managing a disaster is dependent on how well and fast you make your decisions. It's not time to guestimate! Always value accuracy, relevancy, and currency of the information you are using to make your decisions
Enroll for Information Systems for Disaster Management
Learning various information management techniques could significantly boost your efficiency in the management of disasters. If you are interested in acquiring the information systems techniques, then you should consider applying for the Master of Science in Information Systems Degree at ECPI University. For more information about this exciting program, connect with a helpful admissions counselor today.
It could be the Best Decision You Ever Make!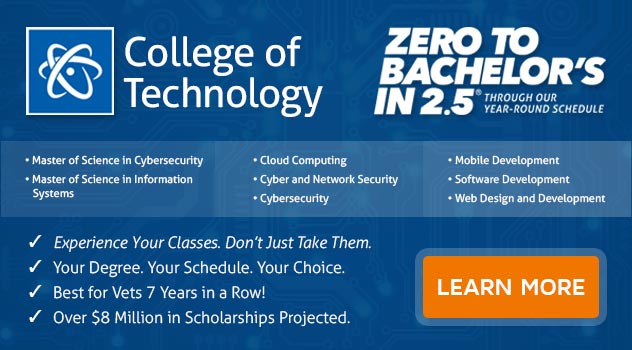 DISCLAIMER – ECPI University makes no claim, warranty, or guarantee as to actual employability or earning potential to current, past or future students or graduates of any educational program we offer. The ECPI University website is published for informational purposes only. Every effort is made to ensure the accuracy of information contained on the ECPI.edu domain; however, no warranty of accuracy is made. No contractual rights, either expressed or implied, are created by its content.
For more information about ECPI University or any of our programs click here: http://www.ecpi.edu/.