The Many Benefits of Hands-On Lab Activities in Technology Education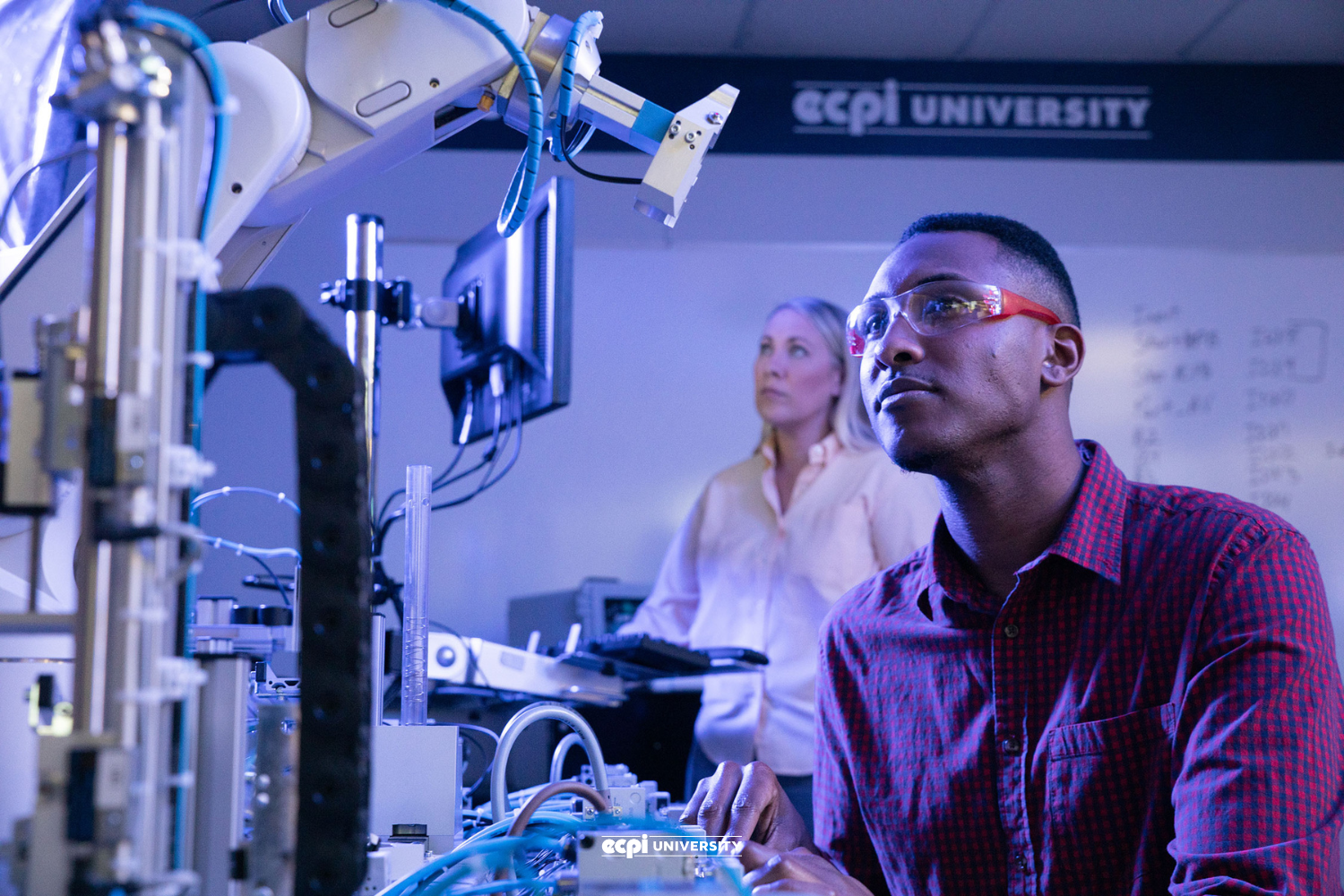 Immersive education and learning by doing have become increasingly popular in recent years, particularly in technology-focused degree programs. These methods of teaching involve hands-on experiences that simulate real-world scenarios, enabling students to apply theoretical concepts to practical situations. The benefits of this approach are numerous, including enhanced retention of information, development of critical thinking and problem-solving skills, and better preparation for the workforce. In a college technology degree program, immersive education and learning by doing are particularly important as they help students stay current with the latest technological advancements and industry standards.
What is Immersive Learning?
Immersive learning involves submerging yourself in the material, so to speak. We often hear this term when it comes to learning a foreign language—that the best way to gain fluency is to "immerse yourself" in the language. Although there is no "technology country" you can visit, nor is there a "technology language" preference you can select for media, immersing yourself in technology is the best way to become fluent in it.
There is a lot of technology out there, however. Computer science differs greatly from engineering, yet both utilize advanced technology to streamline our tasks. Let's take a look at two of the big players in the technology education sector, Information Technology (IT) and Engineering Technology.
Information Technology
Information technology (IT) is a broad field that encompasses the use of computer systems and communication technologies to store, process, and manage information. It involves the use of hardware, software, and networks to design, develop, and maintain information systems and applications that support various organizations and industries.
The field of IT includes a wide range of specializations, such as cybersecurity, cloud computing, digital forensics, and more:
As technology continues to advance and play a more significant role in society, the field of IT is becoming increasingly complex and nuanced.
Engineering Technology
Engineering technology is a field that applies engineering principles to practical applications, focusing on the implementation and operation of complex systems and technologies. It differs from traditional engineering in that it emphasizes hands-on, practical learning and application rather than theoretical design.
Engineering technology professionals typically work in industries such as manufacturing, construction, and telecommunications, using their knowledge to develop and maintain complex systems, equipment, and infrastructure. They may also be involved in research and development of new products and technologies, and may work closely with traditional engineers to ensure that designs are practical and meet industry standards.
The field of engineering technology offers a range of specialties:
Engineering technology is a dynamic field that is constantly evolving, with new technologies and applications being developed every day.
Do I Need a Degree to Work in Technology?
A degree is highly beneficial to those hoping to enter these technology fields, particularly in information technology or engineering technology. These fields require a solid foundation of knowledge and skills in a variety of areas, including programming languages, networking protocols, software development, and much more.
A high-quality technology degree program provides a structured and comprehensive curriculum that covers all of these topics, along with opportunities for hands-on learning through projects, labs, and internships. A degree also provides a recognized credential which demonstrates that the graduate has a level of competence and expertise in their field, which can help to differentiate them from other candidates in the job market.
A degree in technology is an investment in both personal and professional development that can lead to a rewarding and fulfilling future in a dynamic and exciting field.
Practical Technology Lab Activities
Attending a hands-on college for a technology degree program has several benefits, including:
Practical experience: Hands-on colleges provide students with practical, real-world experience that prepares them for the workforce. They typically offer lab facilities, workshops, and other hands-on training opportunities that allow students to apply the concepts they have learned in the classroom to real-world problems.
Industry connections: Many hands-on colleges have strong connections to local industries and employers, which can provide students with valuable networking opportunities and potential job prospects. These connections can also lead to guest lectures, mentorships, and other industry events that provide students with exposure to the latest technologies and trends in their field.
Collaboration: Hands-on colleges often encourage collaboration and teamwork, which is an essential skill for success in the technology field. Students are encouraged to work on projects together, share ideas, and provide feedback to one another, which helps to develop their communication and interpersonal skills.
Flexibility: Hands-on colleges typically offer flexible learning options, such as evening and weekend classes, online courses, and hybrid programs. This allows students to balance their education with other responsibilities, such as work or family obligations.
Work-focused education: Hands-on colleges often offer programs that are specifically designed to prepare students for specific roles in the technology field. They may offer specialized courses or concentrations that focus on emerging skills and technologies.
Overall, attending a hands-on college for a technology degree program can provide students with a practical and immersive education that prepares them for a successful future in the field. 
Learn By Doing: Practice Makes Professional
Earning a technology degree from a hands-on college or university could provide you with the skills and technique necessary to succeed in this field. Whether you choose to pursue Information Technology or Engineering Technology, practice makes professional. If you're ready to get started, contact ECPI University. With our accelerated technology degree programs, you could graduate with a bachelor's degree in as little as 2.5 years. Why wait? It could be the BEST Decision You Ever Make!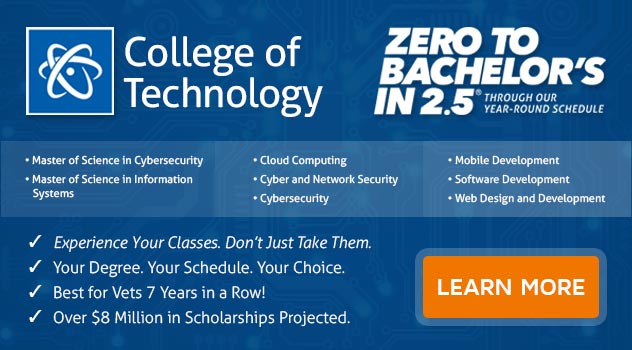 DISCLAIMER - ECPI University makes no claim, warranty, or guarantee as to actual employability or earning potential to current, past or future students or graduates of any educational program we offer. The ECPI University website is published for informational purposes only. Every effort is made to ensure the accuracy of information contained on the ECPI.edu domain; however, no warranty of accuracy is made. No contractual rights, either expressed or implied, are created by its content.