Nursing Laws and Ethics: What Will I Need to Follow to Become a Nurse?
If you are looking for a career that involves helping, nurturing and healing those around you, nursing is a great path. Becoming a nurse is a rewarding and fulfilling career path that you can pursue. Each hour you spend at work is dedicated to helping others. An associate's degree in nursing will help prepare you to work in a fast-paced and technical environment. You should also be able to make quick decisions about patient care and communicate effectively with your coworkers.

Why Pursue an Associate Degree in Nursing
Although an associate degree in nursing curriculum shares some similarity with vocational nursing and diploma programs, the breadth and depth of the materials covered is different. Some of the educational requirements for associate degree programs provide a holistic experience, and the advanced nursing classes and clinical experience will equip you with a nuanced understanding of the field.
Some of the common classes taught include Microbiology and Immunology, Nursing Management of Patient Care, Nursing Care of Patients with complex needs, and Professional Issues in Nursing including legal and ethical dilemmas and healthcare policies. Covering these courses will give you an advance when it comes to knowledge, your ability to be hired, and moving ahead in the nursing field.
Nursing Laws and Ethics that are Imperative to Follow
Different states have their nurse practice acts (NPA) which are enacted by the state's legislature. The NPA provides the necessary guidance to nursing professionals, and it can do so by establishing a board of nursing (BON) that has the power to develop administrative rules and regulations to make laws more specific. However, the rules should be consistent with the NPA.
While specifications of the NPA vary among states, all NPAs include:
Education program standards
Power and composition of the BON
Types of titles and licenses
Requirements for licensure
Scope of nursing standards
Grounds for disciplinary actions
Why Should You Know About the NPA?
The practice of nursing is a right that is granted by the state to protect those in need of nursing care, and the NPA guidelines provide safe parameters within workplaces and to protect patients from unsafe and unprofessional nursing practice. Laws in the nursing profession can only function if all nurses are aware of the laws governing this practice. Keep in mind that ignorance of the law is not an excuse.
Code of Ethics
To practice nursing competently, you need key elements that can guide your profession, including the code of ethics. The American Nurses Association (ANA) guides and supports nursing practice by creating and implementing the nationally acknowledged code of ethics with interpretive statements. Some of the codes of ethics that you should know about include:
Nurses in their professional relationships should practice with respect and compassion to everyone without prejudice.
The primary commitment of a nurse is to the patient, regardless of whether it's an individual, group, family, or community.
Nurses are responsible and accountable for their practice to determine appropriate delegation of tasks that are consistent with their obligation to provide the best care for patients.
Nurses owe similar duties to themselves as to others, including promoting health and safety, maintain competence, preserving their character and integrity, and continue their personal and professional growth.
Nurses should participate in establishing, maintaining and improving the healthcare environments to provide quality healthcare that is consistent with the values of their profession.
Nurses are required to participate in the advancement of their profession by contributing to practice, administration, education and knowledge development.
Nurses should also collaborate with other health professionals as well as the public to promote community, national, and international efforts that meet health needs.
The nursing profession as portrayed by associations and their members are responsible for communicating nursing values and shaping the society.
Are you interested in becoming a registered nurse? If you want to earn an Associate of Applied Science in in Nursing, ECPI University offers this program at an accelerated rate. For more information, connect with a knowledgeable admissions representative today.
It could be the Best Decision You Ever Make!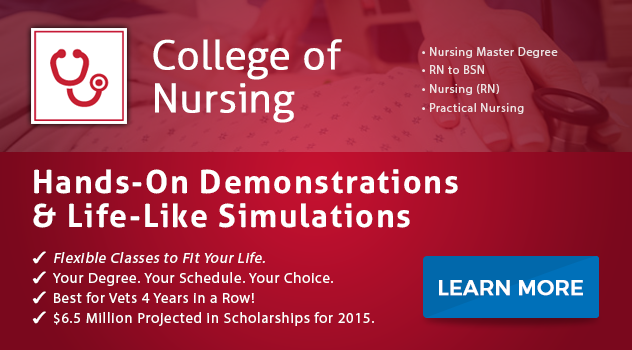 DISCLAIMER – ECPI University makes no claim, warranty, or guarantee as to actual employability or earning potential to current, past or future students or graduates of any educational program we offer. The ECPI University website is published for informational purposes only. Every effort is made to ensure the accuracy of information contained on the ECPI.edu domain; however, no warranty of accuracy is made. No contractual rights, either expressed or implied, are created by its content.
Gainful Employment Information – Nursing (RN) - Associate's
For more information about ECPI University or any of our programs click here: http://www.ecpi.edu/ or http://ow.ly/Ca1ya.