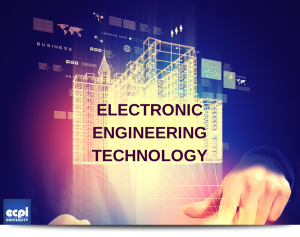 If you enjoy working with computer hardware, medical equipment, and other electronic devices, you've probably thought about studying electronics engineering technology. Being an electrical engineering technician is an attractive career in its own right, but its required skills also open the door to a number of related careers. If you study this field, you'll have a chance to break into the following jobs:
Civil Engineering Technicians:
As a civil engineering technician, you'll work with civil engineers to design and plan buildings, infrastructure projects, and utilities. You will do most of your work in offices or laboratories, though you may occasionally have to travel to construction sites to oversee plans as they are carried out. According to the Bureau of Labor Statistics, the median pay in this field is $47,500 per year. The number of jobs for civil engineering technicians is not expected to change much in the next ten years. Although employers prefer to hire workers who have studied civil engineering specifically, they are often willing to hire workers with associates degrees in any engineering or engineering technology field. With a degree in electrical engineering technology, you'll be a competitive applicant for this job.